Which Brian O'Conner Scenes Weren't Paul Walker
After Paul Walker died in 2013 during the filming of Furious 7, director James Wan faced the difficult task of giving Walker's character, Brian O'Conner, a proper send-off from the franchise. Indeed, Paul Walker's Fast and Furious scenes have come to define the vast majority of the action, crime, and street racing movie saga. Producer Neal Moritz said that in the immediate aftermath of Paul Walker's death, they were so lost that they thought they would have to cancel the movie, but instead its ending had to be changed.
Walker's death came as a shock to everyone. While in Santa Clarita, CA for a fundraiser, the Fast & Furious star met up with his business partner, race car driver Roger Rodas. Walker and Rodas went for a joyride in a Porsche Carrera GT, but the ride ended in tragedy with Walker losing his life. Although he had finished most of his on-camera work for Furious 7, Paul Walker's death meant that the film ultimately had to be rewritten and explain why Brian O'Conner wouldn't be in future sequels.
Related: Fast & Furious 10 Cast: Every Actor Confirmed So Far
Weta Digital Saved Furious 7 After Paul Walker's Death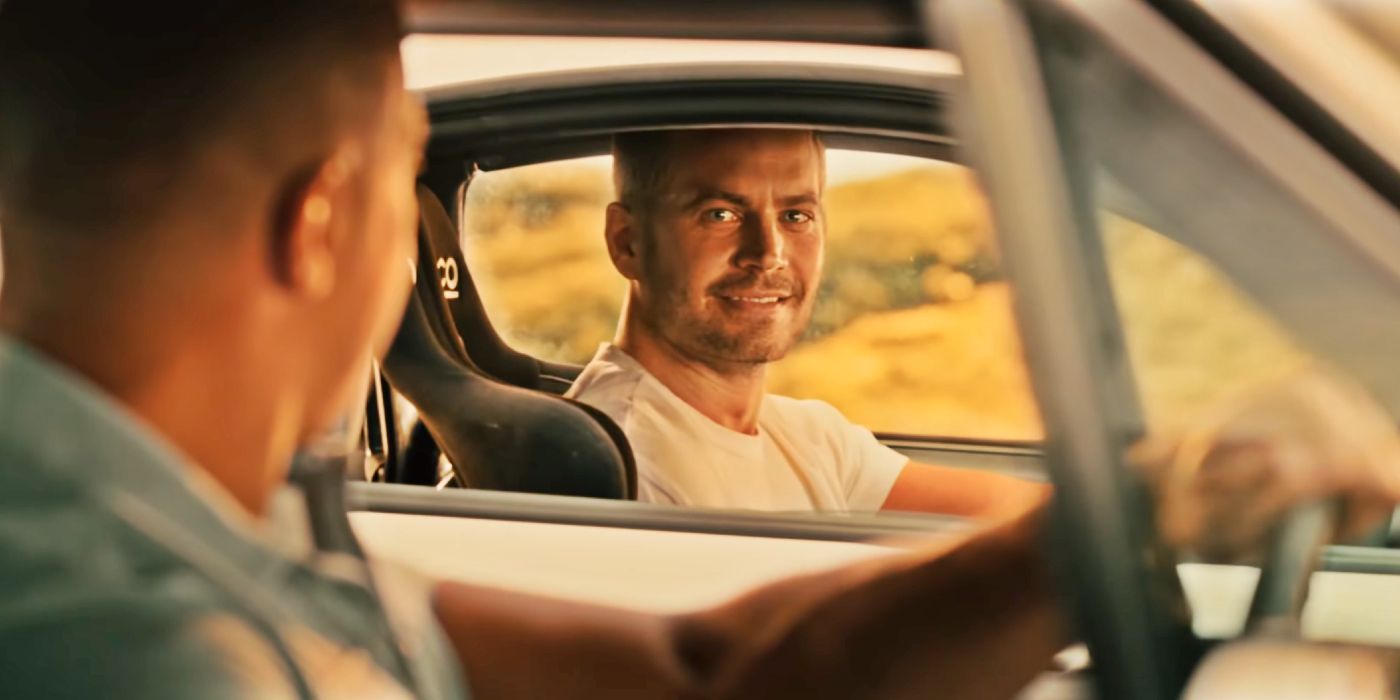 Visual effects company Weta Digital was brought in to help with rounding out the performance that Walker had already given. It was no small task, as the effects company had to create 350 digital shots with Paul Walker's Fast and Furious character at the center. The scenes ranged from action-packed to more subtle, meaning a range of techniques would be necessary. To pull it off, Weta relied on an archive of footage and outtakes from Walker's previous Fast Saga performances — and his brothers.
Combined with the actor's work from the entirety of Fast and Furious, Paul Walker's brother's role-played scenes as Brian to provide templates for Weta. With Walker's two brothers, Caleb and Cody, and actor John Brotherton serving as body doubles, Weta CGI artists were able to digitally overlay Walker's face and create a convincing performance. Here are some of the scenes that pay tribute to Paul Walker/Brian O'Conner's Fast Saga legacy:
Brian puts his son in the back seat of a minivan. Brian is looking at a computer, with Mia (Jordana Brewster) comforting him. Brian shares an embrace with Mia. The family, including Brian, looking out over Los Angeles, pondering their next move Driving a car while Dom (Vin Diesel) tends to a wounded Mr. Nobody (Kurt Russell) Sitting at the pool with Dom, Brian smiles. Being rocked around as a passenger in a car chase with Dom driving After being tossed from a car and shot at, Walker holds up what looks to be a computer hard drive.
Related: Who Is In The Blue Car At The End Of F9
What Was The Hardest Brian Scene To Recreate Without Paul Walker?
Brian standing with the rest of the crew was particularly hard to render digitally, because it involved a close-up of his face as he turns to Dom. However, the shot works well enough that it was later used for marketing materials, including the poster for Furious 7. Another challenging scene for the Furious 7 VFX team was the one where Walker's Brian holds up a hard drive. Brian was tangling with the idea of leaving the fast life behind for his family, and the digital rendering of the late actor had to showcase that in his facial performance. All told, the company's employees did the best they could with CGI Paul Walker, digitally rendering him in a way that honored the actor's legacy in the Fast and Furious franchise and the arc of Brian.
The final sequence, though, carries the most emotional weight as it serves as Walker's goodbye as Brian. Dom and the family are looking on as Brian, Mia and their son are frolicking near the beach water. Setting up Brian O'Conner's return in F9, Dom gets up to leave without saying goodbye, but Brian follows him in his own car, catching up at a stop sign. The two share a look one last time, and the film ends with Brian and Dom going their separate ways as the road takes them to their next destination. The results of creating a CGI Paul Walker for finishing the film were met with varying degrees of success.
Consequently, Wan refused to comment on which of Walker's performances were real and which weren't. "It's very important that people go into this movie not fixated on trying to work out which is Paul, which isn't Paul," said Wan (via SlashFilm). "I want them to just watch the movie and enjoy the film and be caught up in the emotion of it all." While that final digital shot may flirt with the uncanny valley, Furious 7 does give Walker's character a worthy send-off in 2015.
How The Fast Saga Continues Brian's Legacy Offscreen (& Onscreen)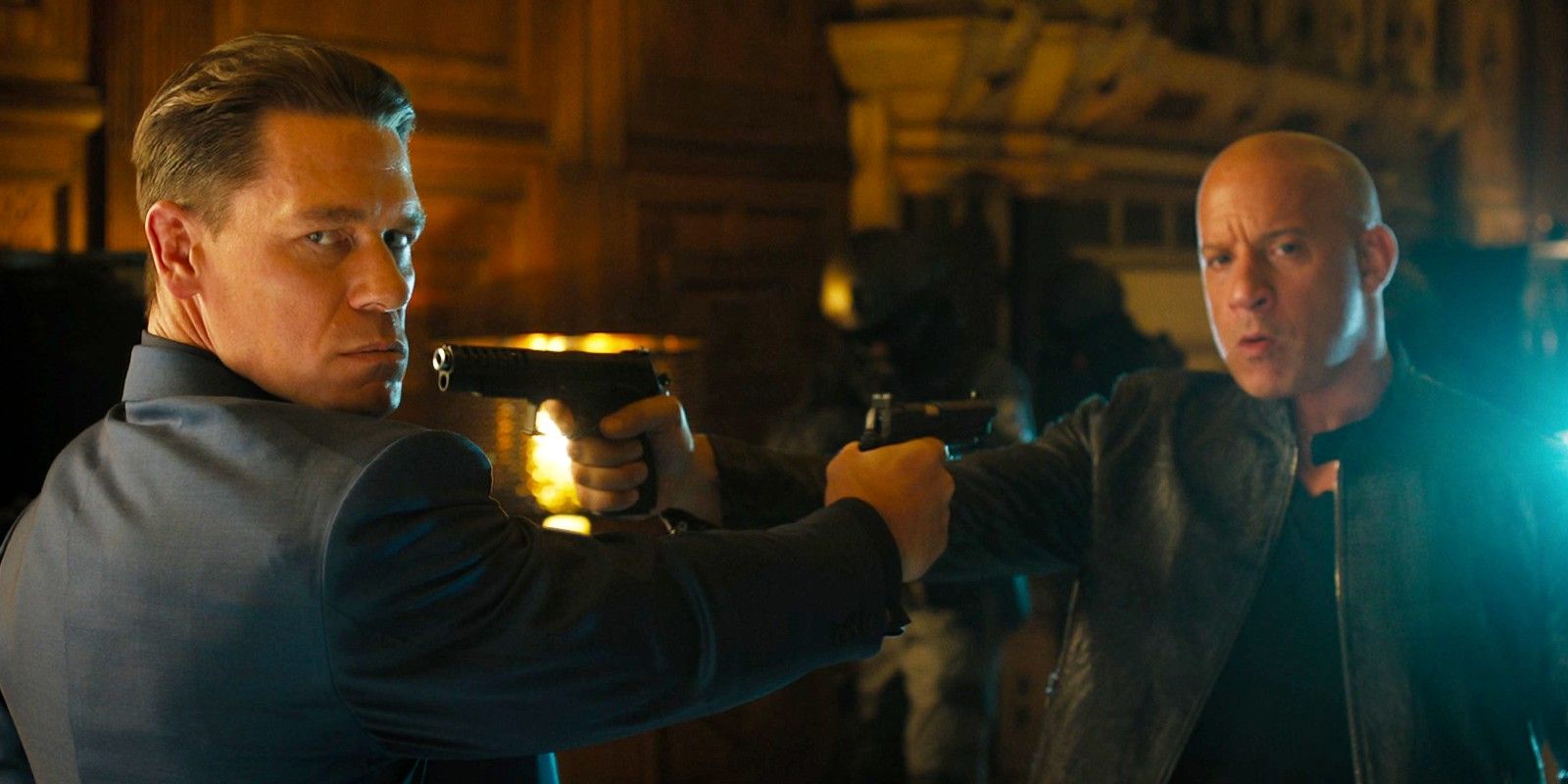 2021's F9: The Fast Saga not only ends with a scene that teases Paul Walker's return in Fast 10 or 11, but it also continues Brian's legacy through Dom and his son, whom Dom named after Walker's beloved character. Although Brian technically never appears in F9, it's been confirmed that Brian is the one driving the blue Nissan Skyline in the ending. Notably, right before Brian arrives at the barbecue, Dom's son Brian Marcos is about to say grace at the table. Things may be different now that Dom has a son and is retired from criminal activities, but Dom naming his son Brian cues viewers into the fact that Dom continues to hold the same values and principles that have made their family so strong.
Related: F9 Secretly Set Up Fast & Furious 10 Returning To Its Roots
In fact, after the climax of F9, Dom and Mia don't just reconcile with Jakob, as Dom actually gives Jakob the keys to his car so Jakob can escape custody. Out of the many notable Furious Saga easter eggs in F9, this is the one that rewards long-term viewers the most, as Brian did the same thing for Dom back in the first Fast & Furious movie. Through Dom and his son, Brian's legacy continues.
Everything We Know About Fast And Furious 10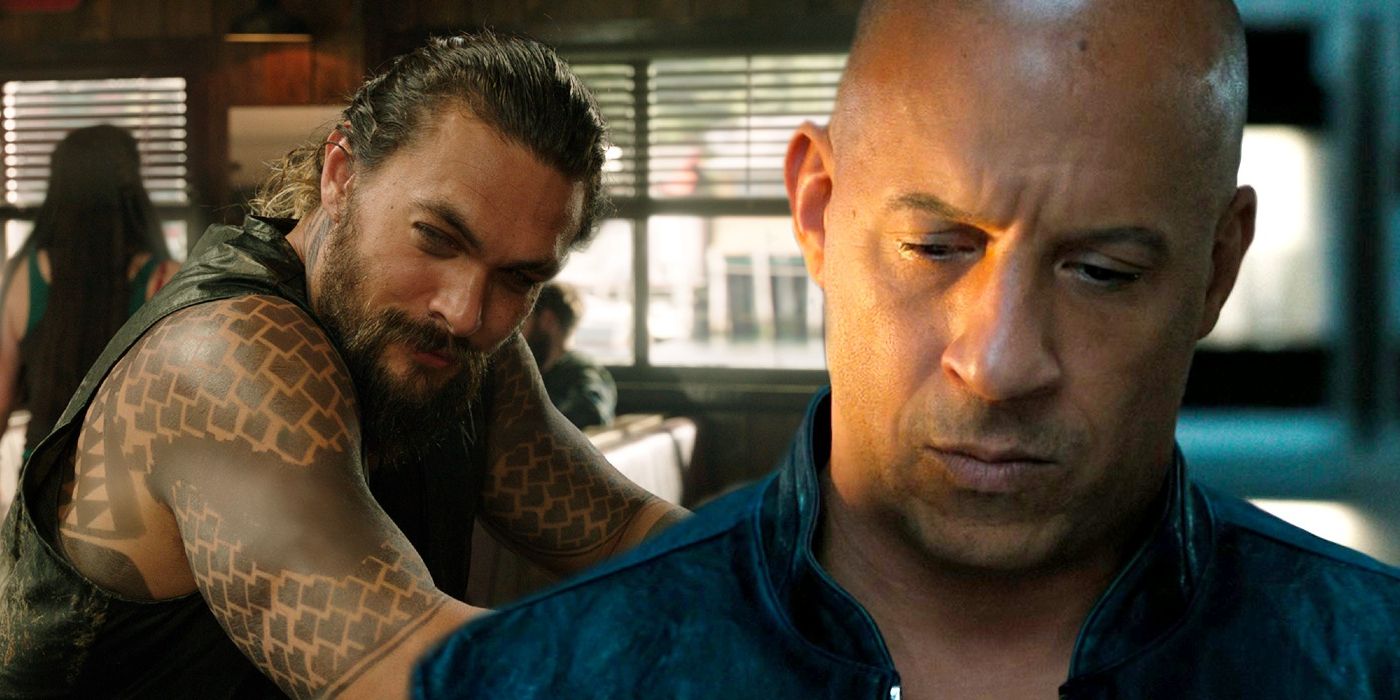 Fast X will introduce Jason Momoa as a new villain, Hollywood legend Rita Moreno as Dom and Mia's grandmother, and other stars like Brie Larson, Daniela Melchior, and Alan Ritchson in yet-undisclosed roles, setting up a spectacular finale to The Fast Saga. Alongside the main crew, Cardi B will also be reprising her role as F9's Leysa, while Charlize Theron will be returning as the cyber-terrorist and criminal mastermind Cipher. With its estimated $300 million budget, Fast X is the fifth most expensive movie in history.
Fast X is slated for release on May 19, 2023, and it will be picking up where F9 left off, as Cipher is still at large. Jason Momoa's Fast 10 villain will no doubt be somehow involved with Cipher, but it's also possible that Momoa was announced as a villain to conceal a future team-up with Dom's team. Curiously, Tyrese Gibson who plays Roman Pearce has teased that Fast X will be returning to the franchise's street racing roots. As for Brian O'Conner, who last appeared onscreen in Furious 7, nothing suggests that he will appear in Fast X through CGI — it would be a little tasteless, to say the least. Besides, F9's Paul Walker tribute proved that there are much better ways to keep Brian O'Conner in the sequels.
Is Brie Larson Playing Brian's Sister In Fast X?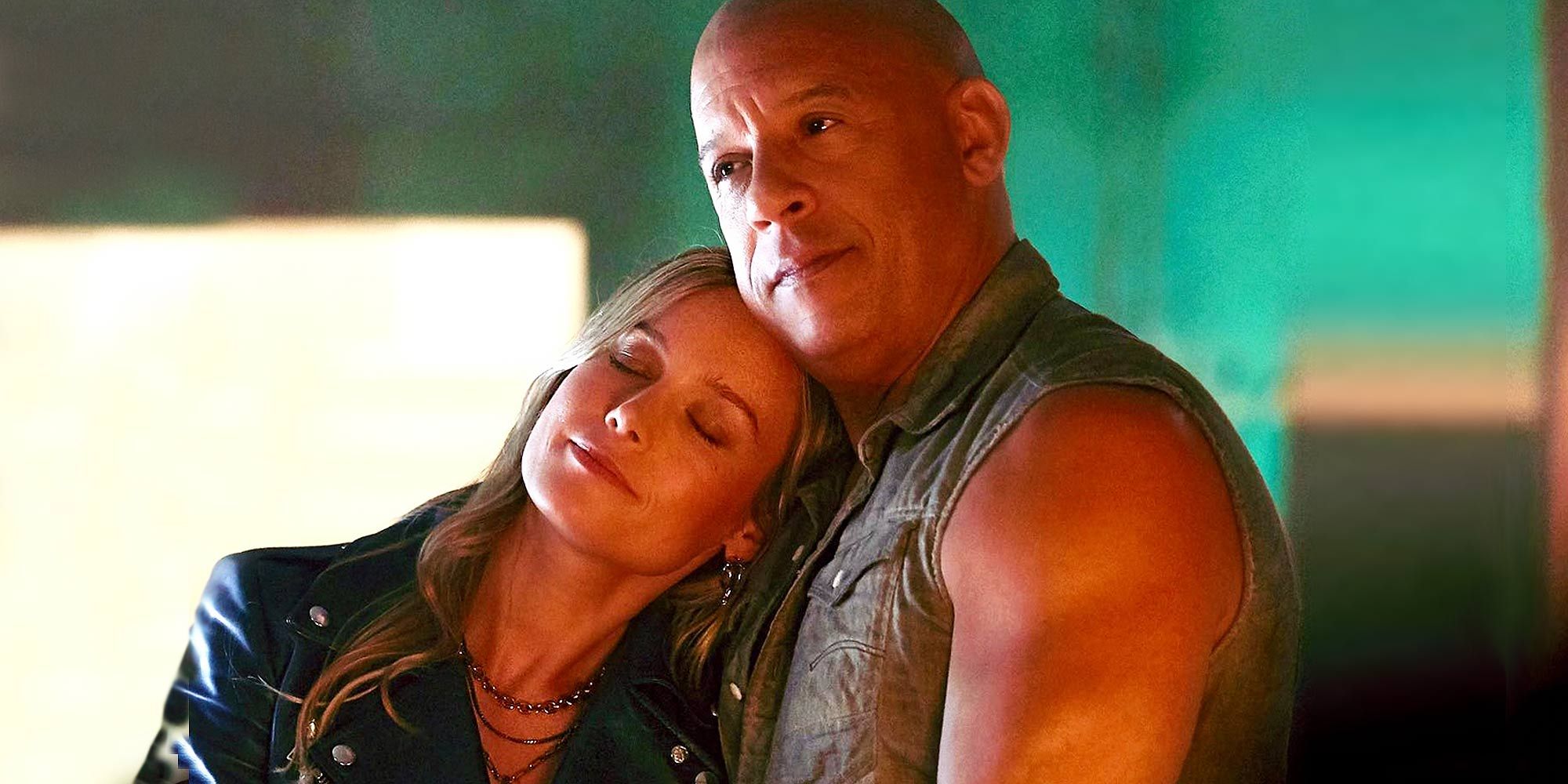 Instead of another risky CGI appearance, Paul Walker's Fast and Furious legacy could continue with the introduction of his sister in Fast 10, who could be played by the Marvel Cinematic Universe's Captain Marvel: Brie Larson. Like Jason Momoa and Rita Moreno, Larson's role in Fast 10 remains a mystery. However, it makes sense for both the story and the actor if Paul Walker's sister was revealed to be Brie Larson in Fast 10. Just like how John Cena was introduced as Dom's little brother Jakob in F9, it's believed Larson could debuting as Brian O'Conner's little sister in F10.
In the Fast Saga, very little has been revealed about Brian's family life, save for how his dad left and the fact that he was raised by his mom, with no mention of any sister. This means that F10 could explain why they're estranged and show more about Brian's past, which hasn't really been explored by the previous movies, even Furious 7. Not only would this be the perfect set-up for the final farewell to Paul Walker's Brian O'Conner, but it also lays the groundwork for Fast and Furious' all-female spinoff.
Next: Fast & Furious 10 Should Reverse One Brie Larson Career Trend