Fast X Trailer Shows The Best Way Of Bringing Back Paul Walker's Brian
The first Fast X trailer hints that the movie is using the best way to bring back Paul Walker's Brian O'Conner. The Fast & Furious franchise is gearing up for an epic conclusion and has Fast 10 releasing soon to set up the final installment. This will happen with Vin Diesel's Dominic Toretto once again featured in the main role and joined by a familiar cast that includes Michelle Rodriguez, Tyrese Gibson, Ludacris, and more. However, Fast X will also be the third entry in the main saga to release after Paul Walker's passing, and the franchise has struggled since that point to fill the void left by Brian's presence.
SCREENRANT VIDEO OF THE DAY
The Fast & Furious franchise gave Brian O'Conner a nearly perfect ending with Furious 7's ending honoring Paul Walker's memory. The sequel then had to explain that he was staying out of the world-saving, car-racing lifestyle to be with his family. This became more complicated once his wife Mia (Jordana Brewster) returned in the next movie and F9's ending teased Brian's return by showing his iconic blue Nissan Skyline. This led to plenty of speculation that Fast 10 would bring Paul Walker's Brian back in some capacity. Now that the first Fast X trailer has been released, there is a hint of how that is happening.
Related: Why Dwayne Johnson's Hobbs Isn't In Fast X
Fast X Using Flashbacks Is The Only Good Way To Bring Back Paul Walker's Brian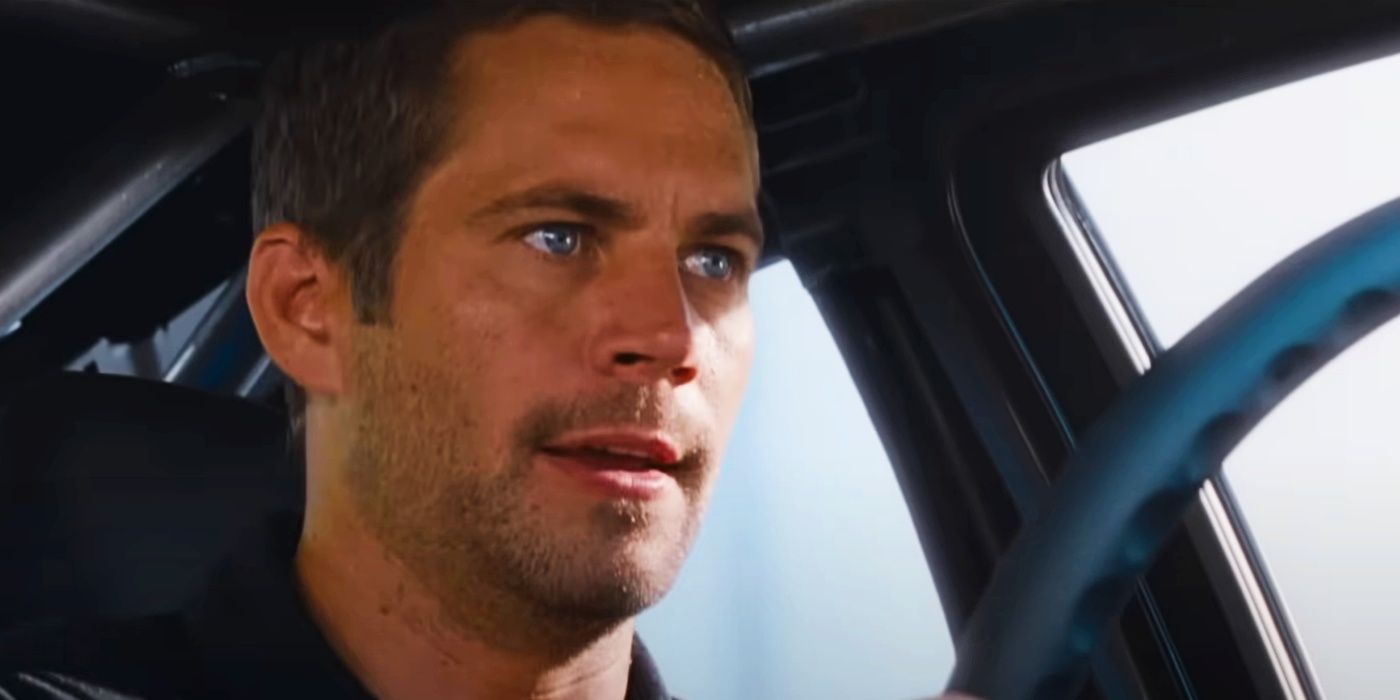 One of the main surprises featured in the Fast X trailer is Fast Five flashbacks that involve Paul Walker's Brian. This is part of how the movie plans to explain how Jason Momoa's villain is connected to the franchise's past, but it also works as an opportunity to feature more of Brian. It is unclear at this point if there is any new footage of Paul Walker, possibly left on the cutting room floor from Fast Five, or if the Fast 10 flashbacks will only incorporate footage of Brian that audiences have seen before. In either case, using flashbacks to keep Brian involved in Fast X's storyline in some manor is the best option.
The use of Fast X's flashbacks to bring Paul Walker's Brian O'Conner back is a better option than the possibility of using various CGI/deepfake/AI techniques. Furious 7 had to use CGI and Paul Walker's brothers as stand-ins to finish a few of Brian's scenes, but this was all done as part of a touching send-off for the character and actor alike. Rumors that Fast 10 could use CGI to bring Paul Walker's Brian back were concerning, as it could easily turn audiences off from the story to see the actor brought back posthumously.
How Fast X Will Continue Brian's Legacy
Even with Fast X only using Paul Walker's character in flashbacks, the movie will still continue Brian's legacy. The return of Mia means that his family situation will in some way be explored or updated. There is a good chance that Mia and the other characters will then discuss how Brian is doing and how their child is growing up. That will be one opportunity for Fast 10 to further Brian's legacy as it gives audiences an opportunity to see what his family is like and the impact he continues to have on Mia and their child.
There is also the possibility that the movie will add a twist to his legacy by revealing that Brie Larson's Fast X character is Brian's sister. This has been a theory for the sequel for some time as it would give the franchise a new opportunity to explore a Toretto and O'Conner team-up but without unreasonably bringing back Paul Walker. Brie Larson's Tess is sure to be different than Brian if they are indeed related in Fast X, but she will surely have some similarities to him as well so viewers and Dom can be reminded of Walker's character.
More: Fast X's Trailer Supports A Big Brie Larson Character Theory
Key Release Dates