Fast X Super Bowl Trailer Spoils End Of Bridge Sequence
Universal Pictures releases an action-packed Fast X Super Bowl spot revealing more of the Vin Diesel-led blockbuster. Directed by Louis Leterrier, who replaced original helmer Justin Lin, Fast X will function as the beginning of the culmination of the Fast Saga. Dominic Toretto's "la familia" will get fresh allies, including franchise newcomer Tess (played by Brie Larson), as they go up against a dangerous new foe in Jason Momoa's Dante.
As previously announced, a new Fast X Super Bowl spot has just been released. Watch it below:
Many snippets included in the new spot have been featured in the previously-released Fast X full trailer. However, Universal Pictures incorporated new scenes, including the ending of what appears to be the movie's biggest action set piece — the bridge sequence.
Related: How Jason Momoa's Fast X Villain Connects To Fast 5
What To Expect From Fast X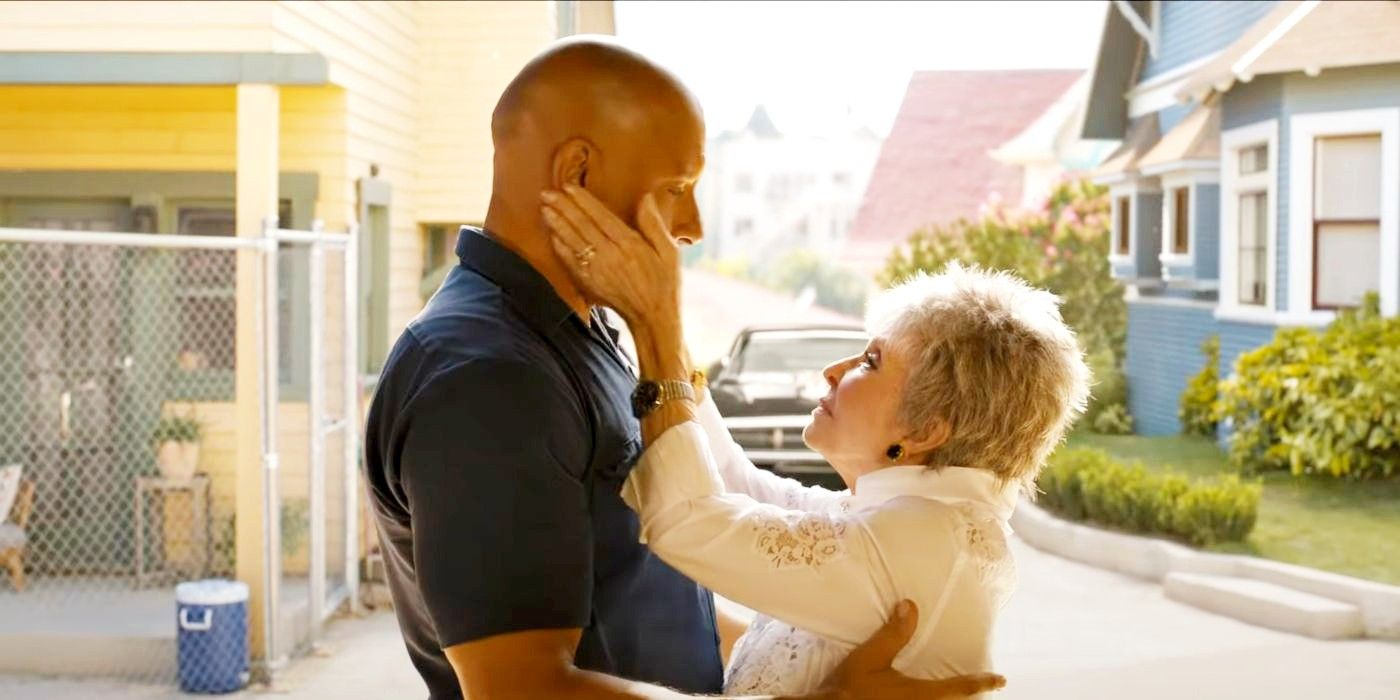 The marketing for the much-anticipated blockbuster has been effective thus far. Both trailers for Fast X offer a good idea about what to expect, including the general gist of the film. Essentially, Momoa's Dante is on a revenge tour against Dom and his family, hoping to inflict the same pain that they did on him. While specifics about his origins are still unclear, his motivations speak to the heart of the Fast Saga, which is family.
Despite revealing more footage from Fast X, however, it's still difficult to gauge what exactly goes down in the film. But since this film and its follow-up, Fast & Furious 11, are inspired by Avengers: Infinity War and Avengers: Endgame, it's possible that Leterrier's movie will also end in a massive cliffhanger, the same way the 2018 Marvel Studios movie did. Perhaps, it will also leave the heroes in a dire position similar to the Avengers losing against Thanos.
The new Fast X spot also shows another look at Charlize Theron's Cipher, who is the big villain in the Fast Saga's culminating narrative. How she connects to Dante, or even Tess, is still uncertain. However, chances are that she is at least in cahoots with Momoa's bad guy. Whatever the case may be, the film will definitely set up the ultimate end of the main Fast & Furious franchise.
More: Fast X's Trailer Supports A Big Brie Larson Character Theory
Source: The Fast Saga/YouTube
Key Release Dates