Fast X Returns To Practical Action After Ridiculous F9, Says Director
Fast X director Louis Leterrier confirms that the franchise will return to practical action after F9 veered off into ridiculously over-the-top territory. The tenth installment in the Fast & Furious franchise is planned to be the first of the two-part series' finale, and will see Dom Toretto (Vin Diesel) protecting his family from Dante (Jason Momoa), whose father, Hernan Reyes (Joaquim de Almeida), was killed during the events of Fast Five. Leterrier joined the project after director Justin Lin, who was initially helming both parts of the finale, left one week after filming began, citing creative differences, but remained on as producer.
SCREENRANT VIDEO OF THE DAY
Now, in an interview with Esquire Middle East, Leterrier explained that his approach for the movie takes a different direction with Fast X than what Lin had set up in F9. While recognizing that he cannot top cars going to space like in the last movie, he believes that grounding the movie to Earth allowed him to do some impressive practical stunts, which elevates the action on screen. Check out what he said on the matter below:
"You need to step it up. What I wanted to do on this one, because it's very much my style, was to ground it more in reality. I wanted to–no pun intended—land it back on Earth. They went into space in number nine, and I was like, 'okay, they went to space, there's no way I can top that.' But what I can do is do stuff that we've never done before practically, such as rolling a one-ton bomb—an actual one ton metal ball in the streets of Rome, and hope not to destroy the Colosseum."
Related: Fast X's Trailer Supports A Big Brie Larson Character Theory
Why Louis Leterrier Is A Good Fit For Fast X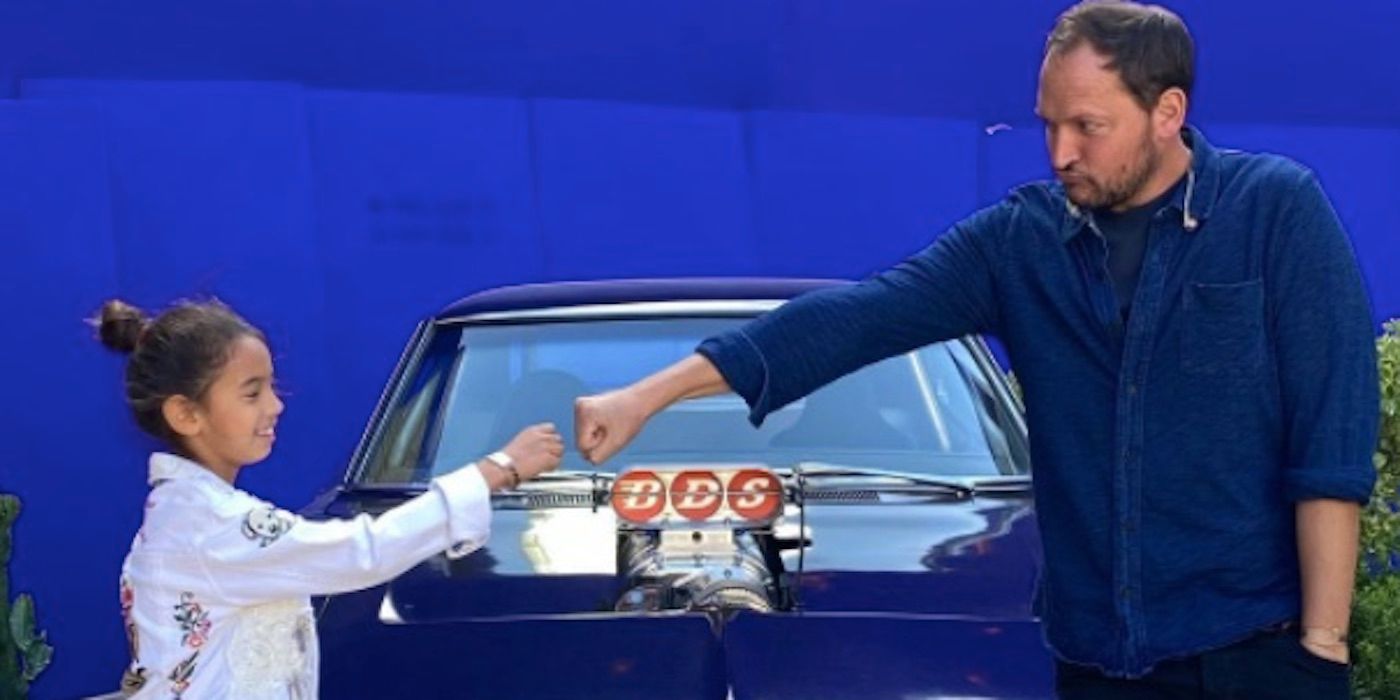 While Leterrier is most known for having directed 2008's The Incredible Hulk and the 2010 remake of Clash of the Titans, his previous credits showcase a very comfortable filmmaker doing practical action. He's been a part of The Transporter franchise, working on the first Transporter film as artistic director and then as director on Transporter 2. In those films, Leterrier consistently crafted effective action that is usually grounded in reality and favors practical stunts over CGI.
His last movie, The Takedown, was a sequel to On the Other Side of the Tracks and contained plenty of elaborate chase sequences that show exactly why Leterrier was picked to replace Lin for Fast X. Of course, no one can ever top cars going to space, but there's still plenty of cool stuff that a filmmaker can do with car chases. Rolling a one-ton bomb on the streets of Rome, for instance, sounds just like the wild stunt audiences can only see in a Fast & Furious movie.
For some viewers, it may seem the filmmakers have exhausted all possibilities for the two last installments of the Fast & Furious franchise once the cars went to space. However, Leterrier is intent on delivering a satisfying first part to the epic conclusion of the Fast & Furious saga. When Fast X releases exclusively in theaters on May 19, audiences will decide if he was up to the task.
Next: How Jason Momoa's Fast X Villain Connects To Fast 5
Source: Esquire Middle East
Key Release Dates