Every Street Race In Fast & Furious Movies (& Who Won)
The Fast & Furious franchise had, unsurprisingly, quite a few street races. While the bombastic series now includes space travel and parachuting supercars, it began with relatively humble roots. The original The Fast and the Furious centered on illegal street racing in Los Angeles. Despite the franchise expanding into a globetrotting action extravaganza filled with spies and government conspiracy, each film usually takes a moment to return to what it does best: street racing.
SCREENRANT VIDEO OF THE DAY
While some argue that the Fast Saga is better off without street racing, the director of the first film in the saga – Rob Cohen – was inspired to develop a movie based around illegal street racing after reading an article about street racing in New York. Cohen even went to watch an illegal street race in Los Angeles. Unfortunately, this core of the sprawling franchise has been diluted over time, and the more recent installments have moved far away from the original premise.
Related: Fast X Has To Get Rid Of 1 Character For Jason Momoa's Villan To Work
The Fast And The Furious Drag Race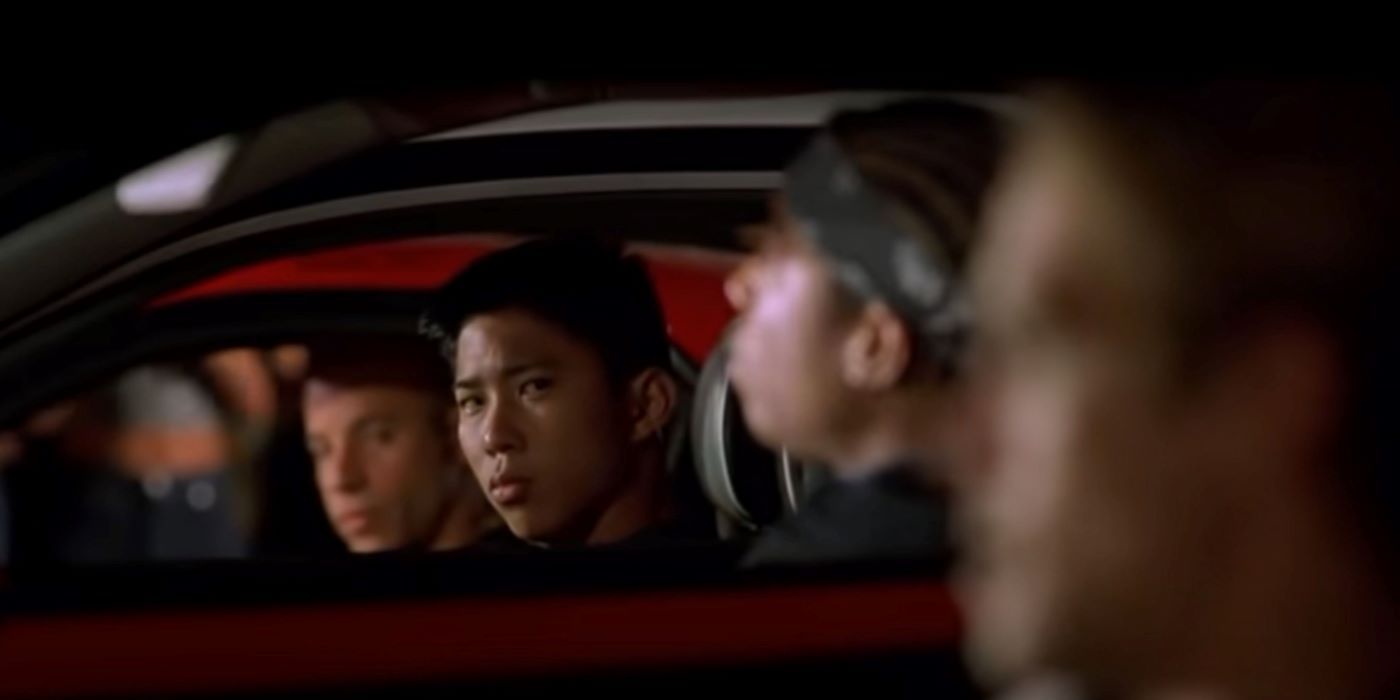 Arguably the most iconic and memorable street race in the entire franchise. In The Fast and the Furious, audiences are introduced to undercover cop Brian O'Connor (Paul Walker) as he tries to infiltrate the street racing gangs of LA. His first race and the first race put to film is a drag race in central LA, where O'Connor tries to assume the identity of a street racer earning his stripes. The four-car race also involves infamous street racer and crew leader Dom Toretto (Vin Diesel). While O'Connor tries his best, his nerves and impatience see him using NOS too early and too often, blowing up his engine. Dom wins the race, but O'Connor wins Dom's respect and a way into his crew.
Letty And Jesse In Race Wars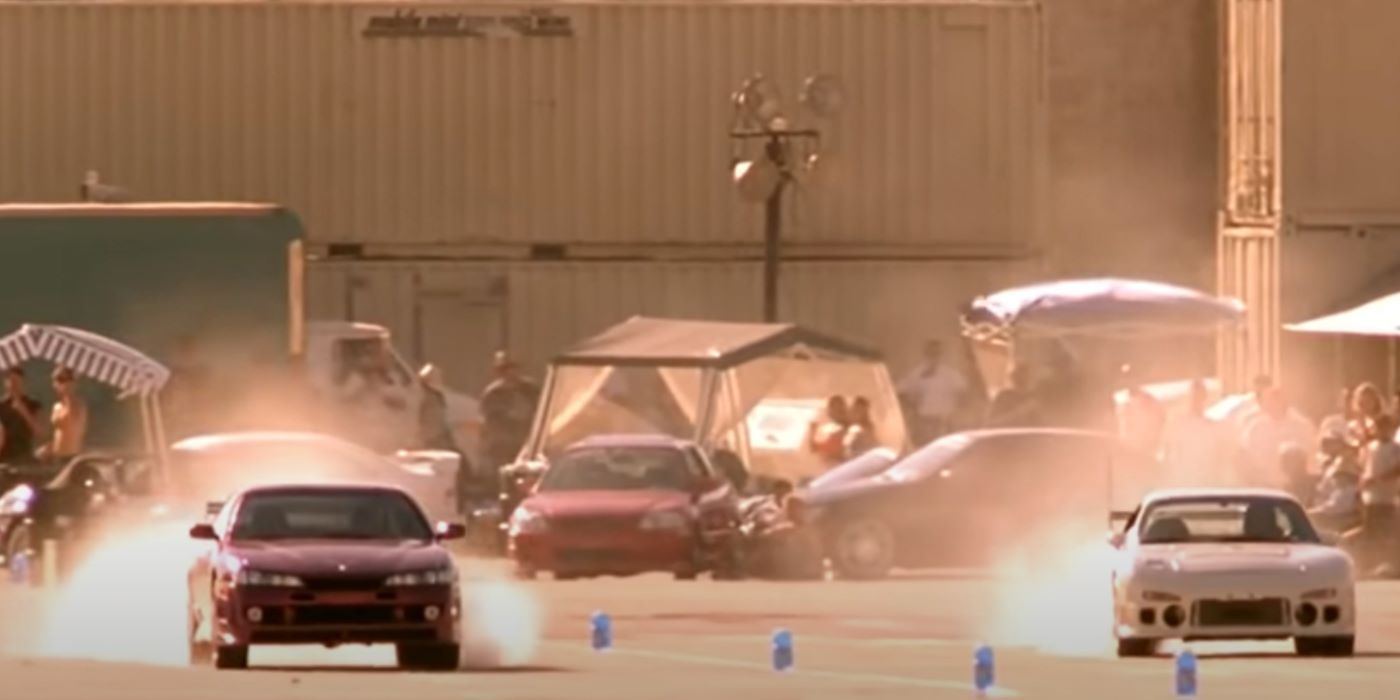 While not technically a 'street race,' Race Wars is synonymous with the underground street racing culture of The Fast & Furious franchise. An event in the desert sees various people race each other for pink slips (the keys to their car). There are two races in the first film. Letty Ortiz (Michelle Rodriguez) easily beats a cocky racer for his vehicle as audiences are first introduced to Race Wars. Notably, the second race involves Jesse (Chad Lindberg) — who definitely should return — as he bets his father's MK3 Volkswagen Jetta against Jonny Tran's (Rick Yune) Honda S2000. He loses but flees the scene instead of handing over the keys, leading to his death at the hands of Tran later in the film.
Dom V Brian
The death of Jesse infuriates Dom, who sees him as family. After a tense chase through LA, where Dom and O'Connor both go after Tran and kill him, Dom and O'Connor find themselves at a crossroads. O'Connor has been revealed to be an undercover cop intent on taking Dom in. But instead of pulling Dom over – taking out the Fast movie saga's most important character — the two choose to race in a quarter-mile drag race. Dom's father's 1970 Dodge Charger blows O'Connor's Toyota Supra out of the water, rising on its back wheels and powering towards the finish line on the other side of the train track. While they both miss the front of an oncoming train by inches, Dom is caught off guard by a truck and totals the Dodge. Battered but alive, O'Connor chooses to let Dom leave.
Bridge Race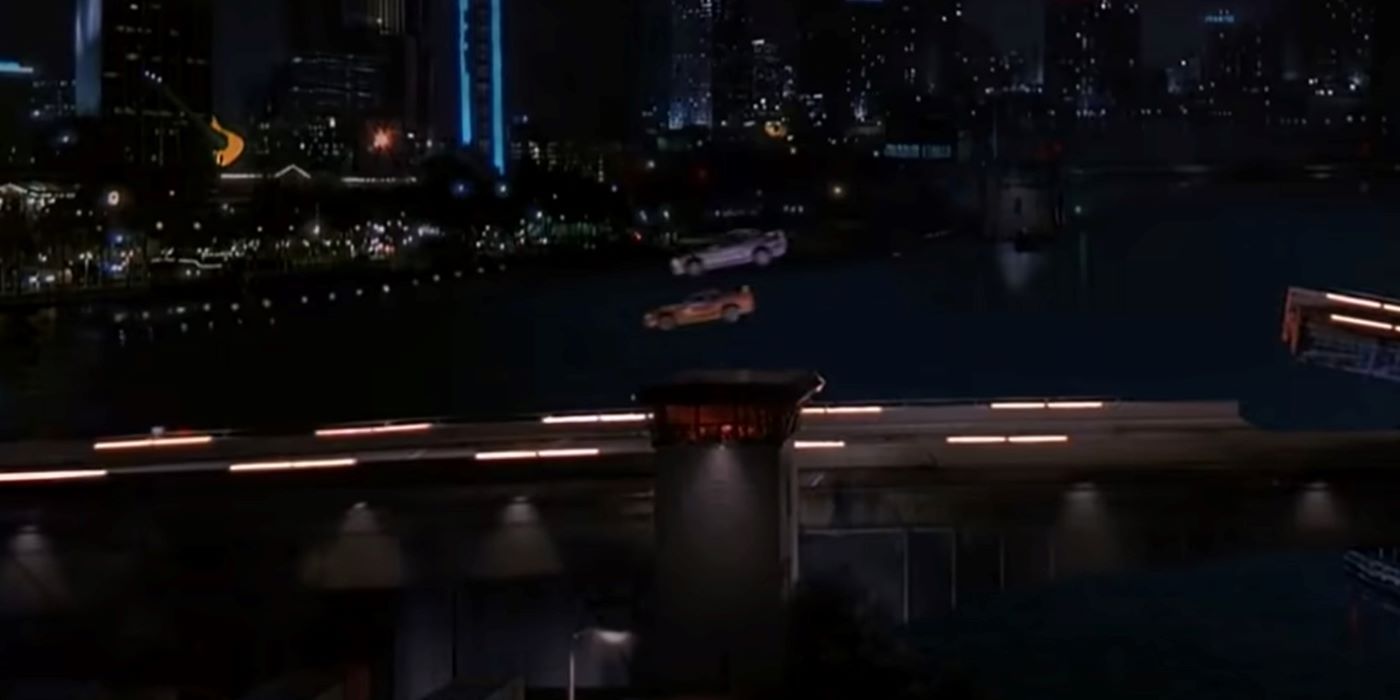 On the run after letting Dom escape, O'Connor kicks off 2 Fast 2 Furious, still competing in illegal street racing. The drag race introduces several main characters in 2 Fast 2 Furious, including Tej Parker (Ludacris), who becomes a franchise staple. O'Connor pits his Nissan Skyline against three other competitors, including Suki (Devon Aoki), who runs an all-female racing crew and becomes a good friend of O'Connor's. The route includes a massive bridge jump which only O'Connor and Suki manage to cross successfully. O'Connor wins, cementing him as a skilled street racer.
Related: Hobbs & Shaw 2's Update Is A Bad Sign For The Fast & Furious Franchise
Muscle Car Race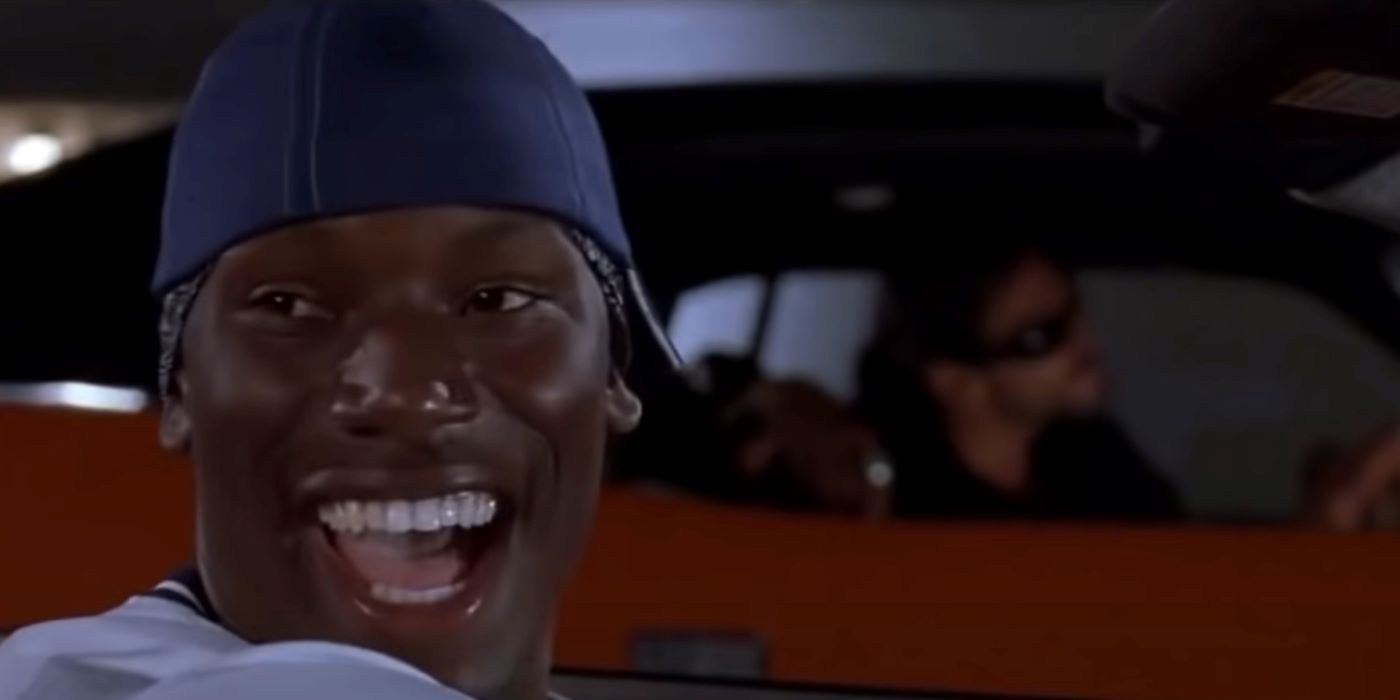 O'Connor enlists his childhood friend Roman Pearce (Tyrese Gibson) to help him after O'Connor is roped into once again working undercover for the government. To avoid the FBI tracing them later in the film, both O'Connor and Pearce – who will be returning in Fast 10 — race two muscle car drivers for pink slips. The Chevrolet Camaro and Dodge Challenger both initially prove too powerful in comparison to O'Connor's Mitsubishi Lancer Evolution and Pearce's Eclipse Spyder, but a game of chicken late in the tag team game puts both O'Connor and Pearce in the lead. They walk away with the keys to a pair of muscle cars.
Sean V Clay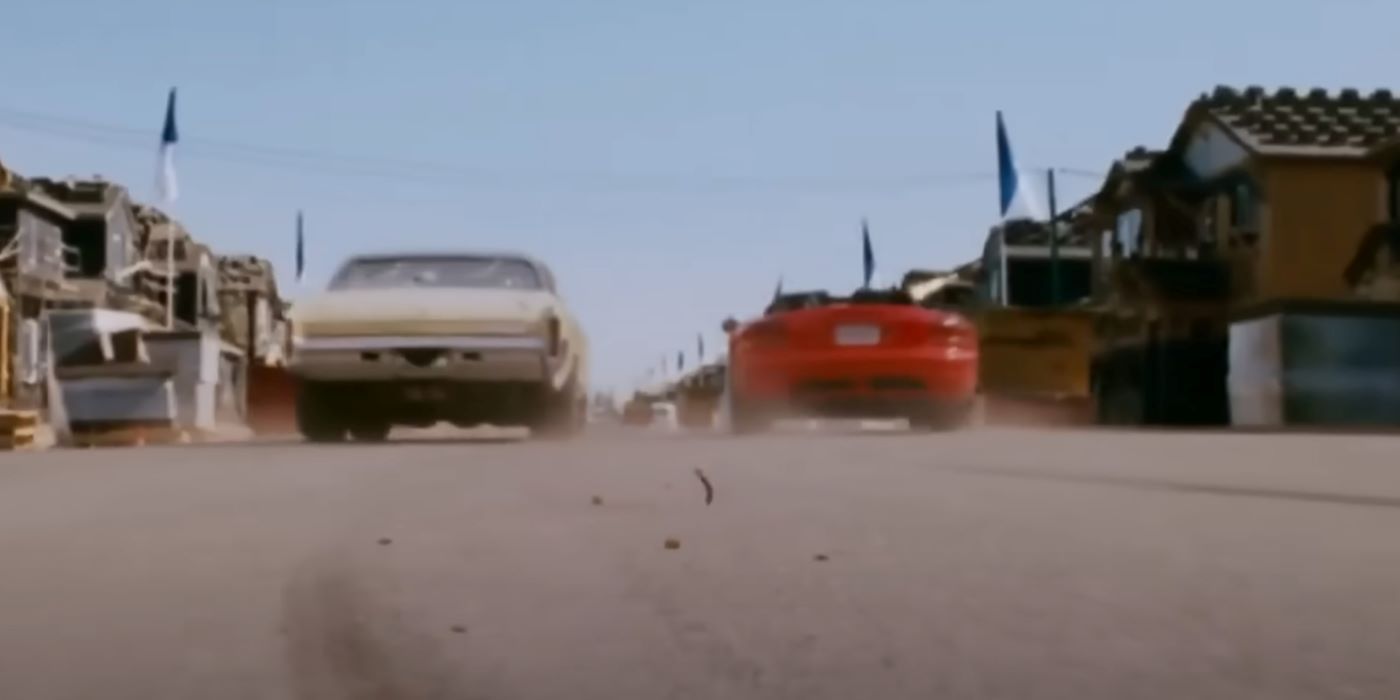 High school student, Sean Boswell (Lucas Black), leads the third film in the franchise: The Fast and the Furious: Tokyo Drift. A film that would've been entirely different with Dom Toretto instead. The young driver gets sent to Japan after trashing his and a fellow student's two cars in an illegal street race. After butting heads over a girl in the school car park, Boswell and Clay settle their differences through a street race, with Clay's girlfriend putting herself up as the 'prize.' While initially belittling Boswell's 1971 Chevrolet Monte Carlo, Clay has to eat his words after his Dodge Viper proves no match for Boswell's skill behind the wheel. Boswell technically wins, but both cars are written off in the process.
Sean V Takashi
After being introduced to Tokyo's underground street racing culture, Boswell decides to get behind the wheel of a car again. Convinced he can beat the city's 'Drift King,' Boswell borrows his friend's Nissan Silvia. That friend turns out to be none of than the Fast Saga stalwart Han Lue (Sung Kang), who crashed a car in real life during filming. Boswell's skill behind the wheel is no match for the street racing style typical to Tokyo's intensely urban and built-up environment, where drifting is vital. Boswell immediately taps out after failing to drift around a corner and crashing into a concrete post, allowing Takashi (Brian Tee) to keep his moniker of Tokyo's 'Drift King.'
Sean V Morimoto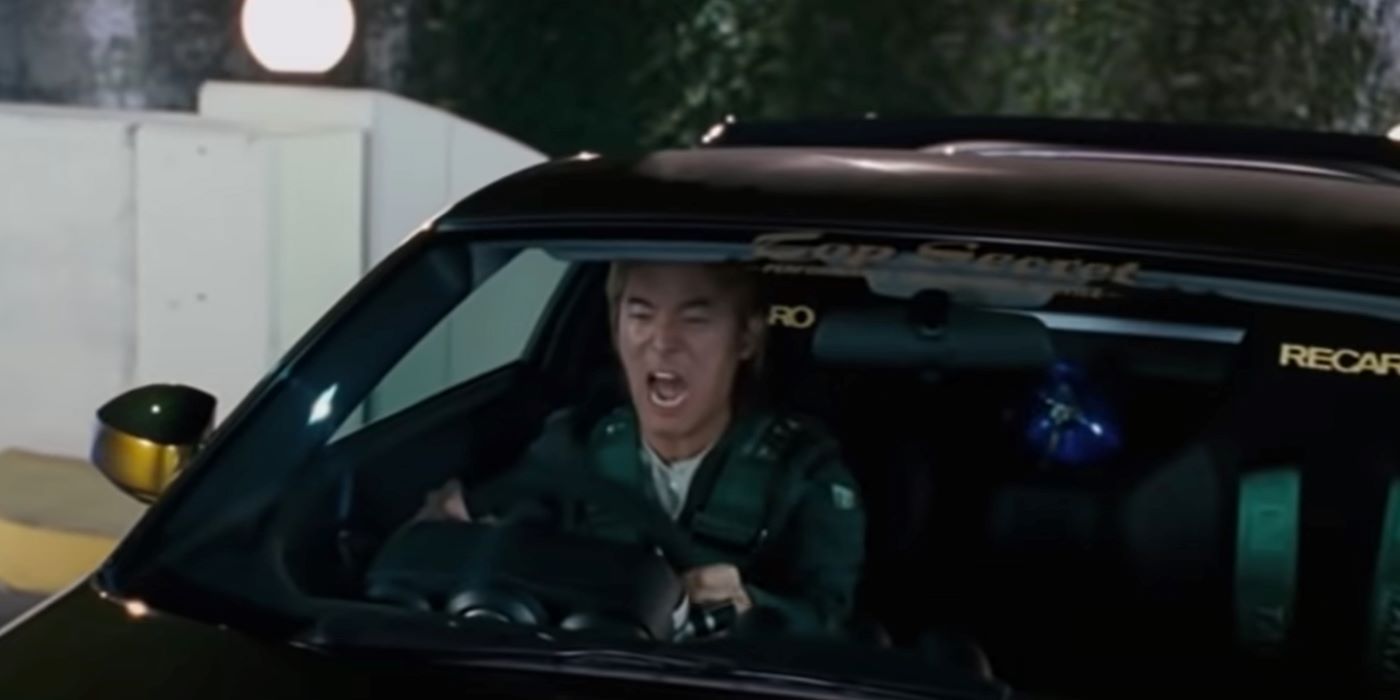 Not one to be beaten, Boswell continues to practice drifting under the tutelage of Han Lue. The crew he joins in Tokyo could even return after hints in F9. Boswell continues to practice in another Mitsubishi Lancer Evolution while working for Lue to pay off his debt for wrecking his loaned car. Eventually, Boswell gets his chance to prove himself again, pitting the Evo against Morimoto's (Leonardo Nam) Nissan Turbo. Morimoto is Takashi's right-hand man, and his loss to Boswell only deepens the rivalry between Lue, Boswell, and Takashi. Boswell easily outmaneuvers Moriomoto and wins the race hands down, leading to a rather embarrassing tantrum by Morimoto.
Related: Fast & Furious 10 & 11 Can Repeat Marvel's Greatest Achievement
Sean V Takashi Again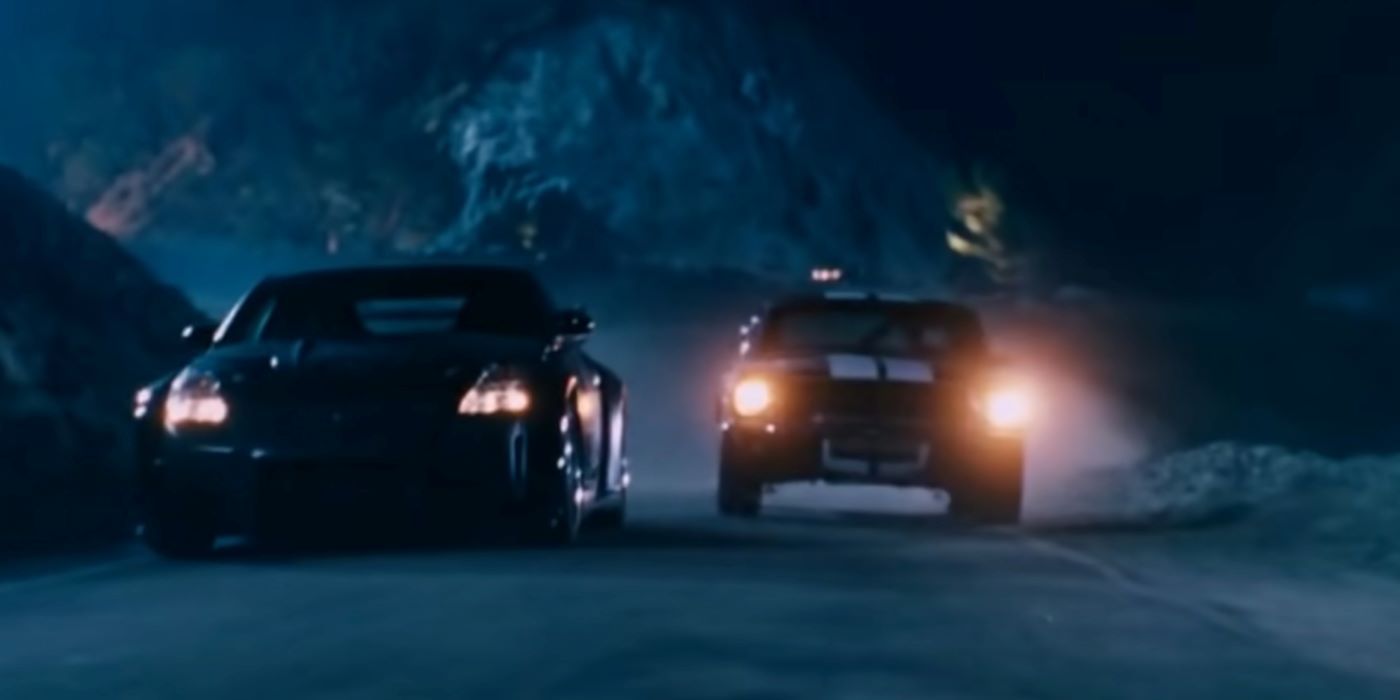 After a twisty narrative that follows Boswell's relationship with Lue and his rivalry with Takashi's Yakuza family, Boswell ends up racing Takashi again. This time the loser has to leave Tokyo for good. Takashi, still the Drift King of Tokyo, chooses to host the race on a winding mountain road that only Takashi has ever managed to get down in one piece. Takashi takes the lead initially but utilizing everything he has learned, Boswell manages to keep pace and take the lead eventually. Frustrated, Takashi starts to ram Boswell. The ensuing back and forth sees Takashi ultimately drive himself out of the franchise and off the mountain, leaving Boswell free to win the race and retain his place in Tokyo.
The Audition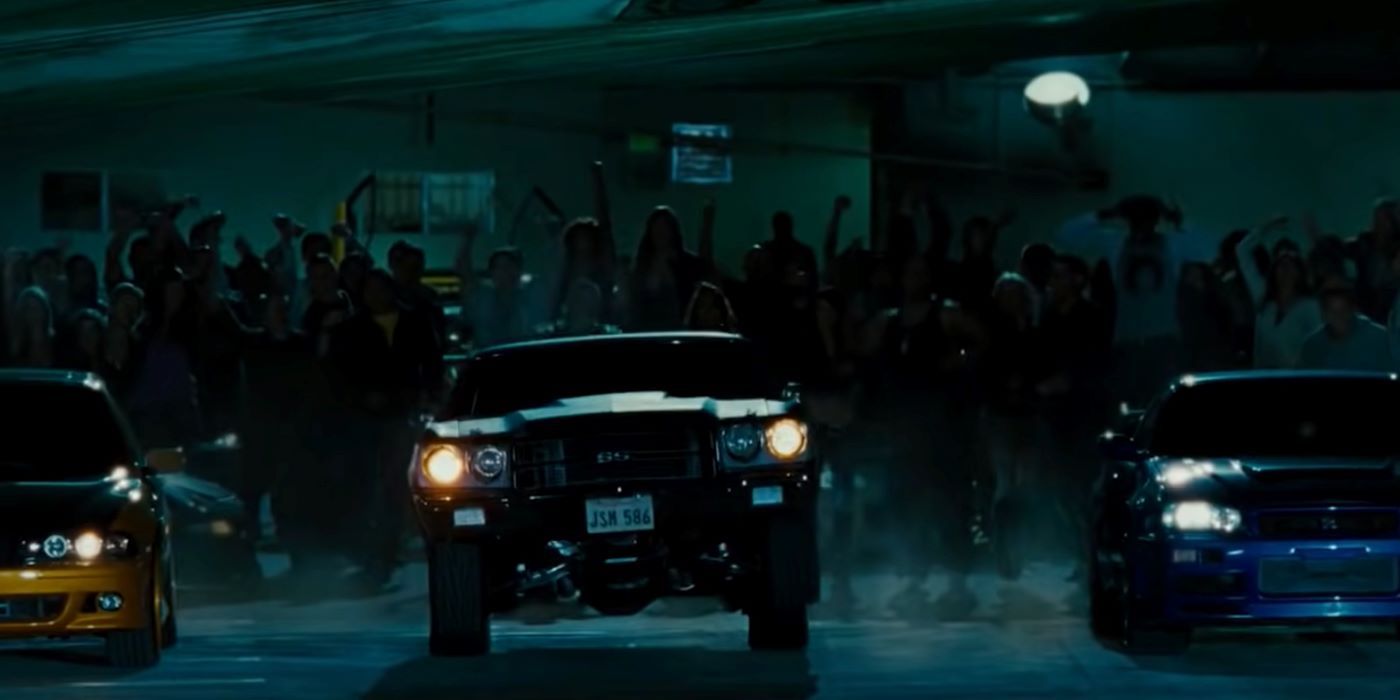 The fourth film in the franchise contains what is arguably the franchise's last proper street race. Fast & Furious brings back Toretto, O'Connor, Letty Ortiz and even Mia Toretto (Jordana Brewster) in a high-stakes adventure to uncover Letty's killer and bring down a Mexican drug lord. To do this, both O'Connor and Toretto join a street race audition to score a place in a heroin trafficking crew. Again, it's a visceral return to what the franchise does best, illegal street racing. The race boils down to a one-on-one between O'Connor and Toretto and ends when Toretto bumps O'Connor off the road.
Million Dollar Race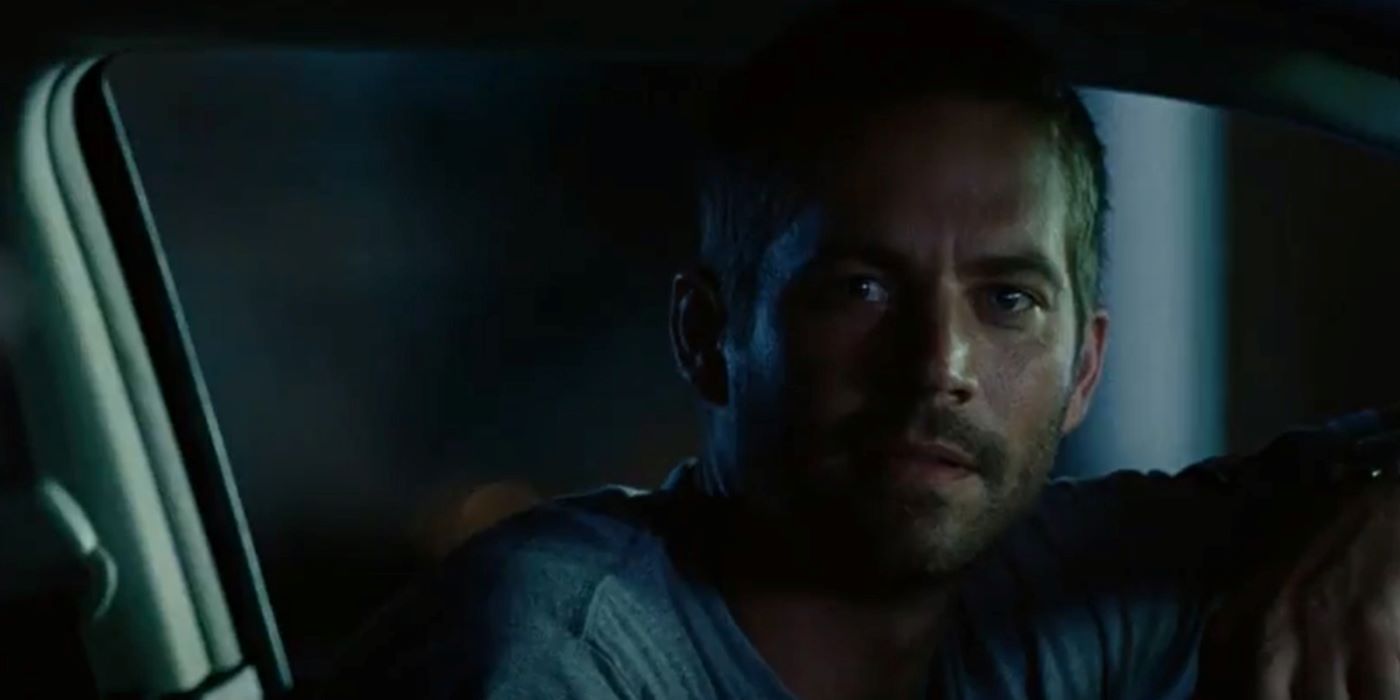 From here on, street racing gets a little lackluster, with the franchise opting for big-budget action set pieces instead of underground, grassroots drag racing. In Fast Five, the only actual race comes courtesy of four Dodge Charger police cars, acquired by the crew to help them steal 100 million dollars during a heist from a police vault. To test out the vehicles and give fans what they want, the team – O'Connor, Toretto, Lue, and Pearce – wager one million dollars on a race between the four of them. After a brazen race through the streets, O'Connor walks away the winner, despite Pearce suggesting Toretto let him win.
Dom V Letty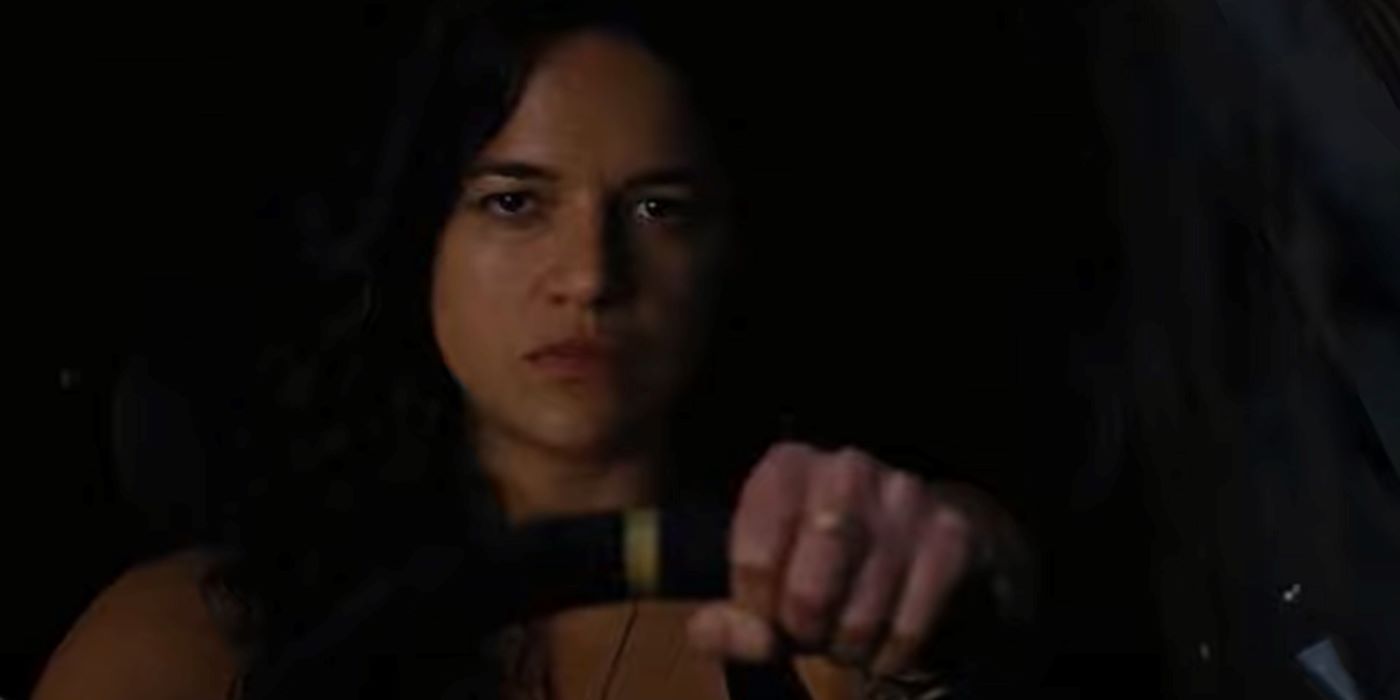 Illegal drag racing hits the streets of London in Fast & Furious 6. The crew splits up after the successful heist of Fast Five, and all seems well until it is revealed that Letty Ortiz is alive and has returned. Suffering from amnesia, she has fallen under the wing of ex-special ops soldier Owen Shaw (Luke Evans). Toretto meets Ortiz for a one-on-one drag race to win back her heart and mind. Winding in and out of tight London traffic, the race seems like a close call. However, Toretto eventually beats Ortiz with the classic use of well-timed NOS. He not only wins the race but plants the seed of doubt in Ortiz's mind after handing back one of her necklaces.
Related: How Will Fast & Furious End? Our Biggest Theories & Predictions
Race Wars Again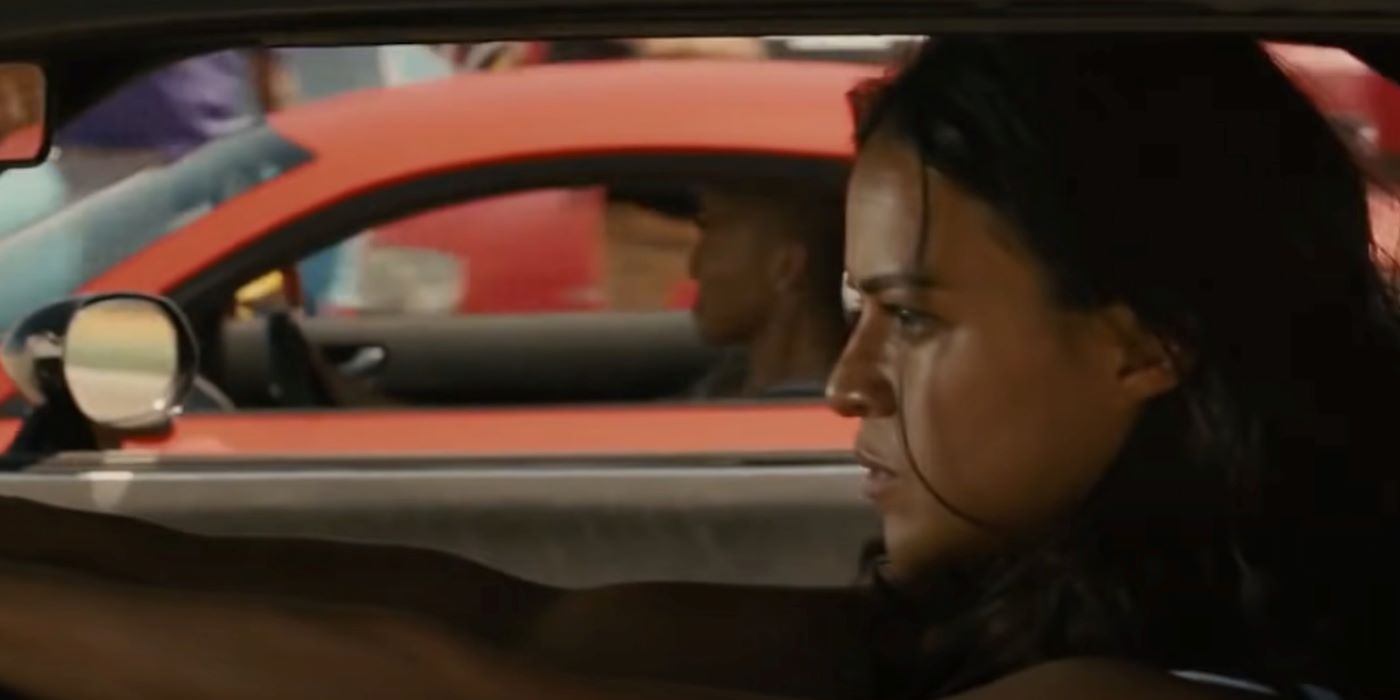 The only real race in Furious 7 takes place at another Race Wars event, with the film opting for bigger stunts and cargo plane jumps instead. While trying to help Ortiz regain her memories, Toretto takes her back to another Race Wars event in the desert. It is a blast from the past for Ortiz and the audience, who get to see Hector (Noel Guglemi) return for a cameo, having last been seen in the first film. Ortiz gets back behind the wheel in a 1970 Plymouth AAR Cuda to race another driver in a 2008 Audi R8. She wins easily and is given a hero's welcome when she walks back into the pit, the smile on her face suggesting her old memories start returning.
Dom V Raldo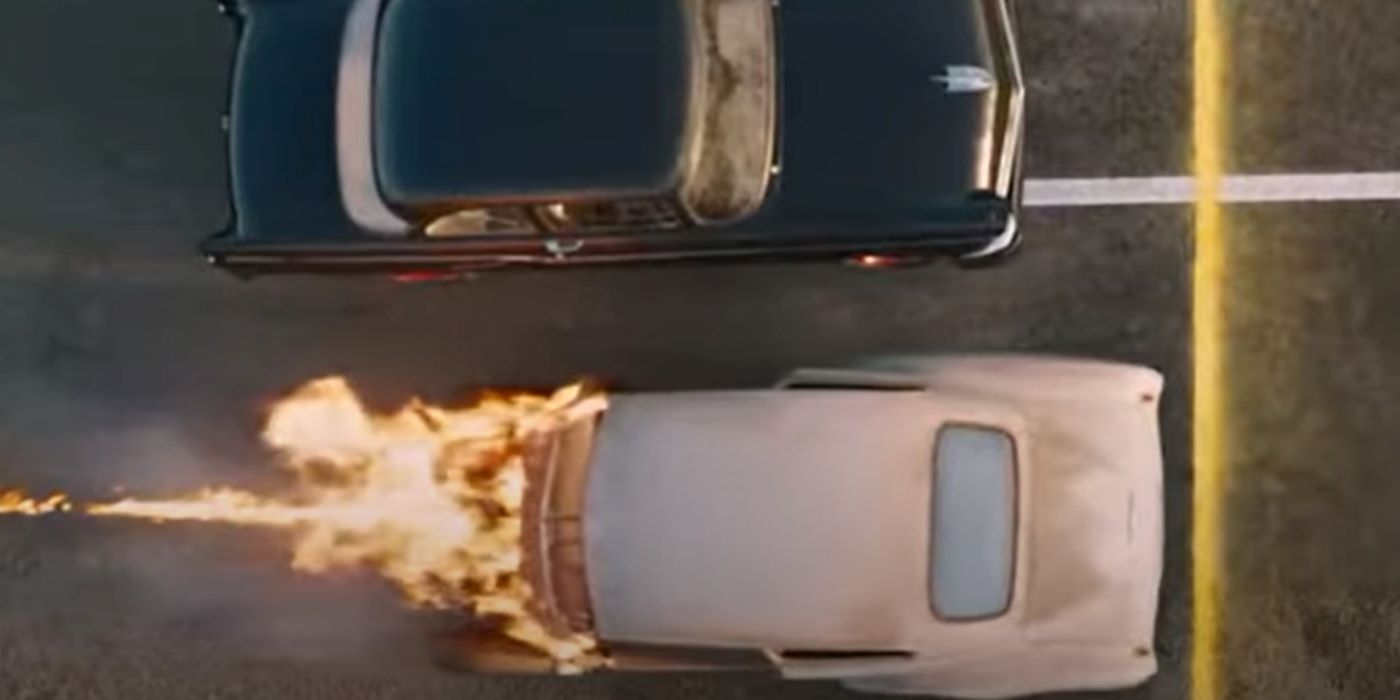 The Fate of the Furious had most of the cast return – except Jordana Brewster – and included perhaps one of the most ludicrous street races in the franchise. Toretto and Ortiz's honeymoon in Cuba is cut short after Toretto is called in to help his cousin, who owes money to a loan shark. To get Raldo (Celestino Cornielle) to lay off his cousin, Toretto puts his Chevrolet Impala on the line in a race between Toretto's Chevrolet Fleetline and Raldo's 1956 Ford Fairlane Crown Victoria. Despite Raldo's attempts at cheating, getting his goons to try and throw Toretto off on a couple of motorbikes, Toretto wins… backward while on fire.
Dom V Jakob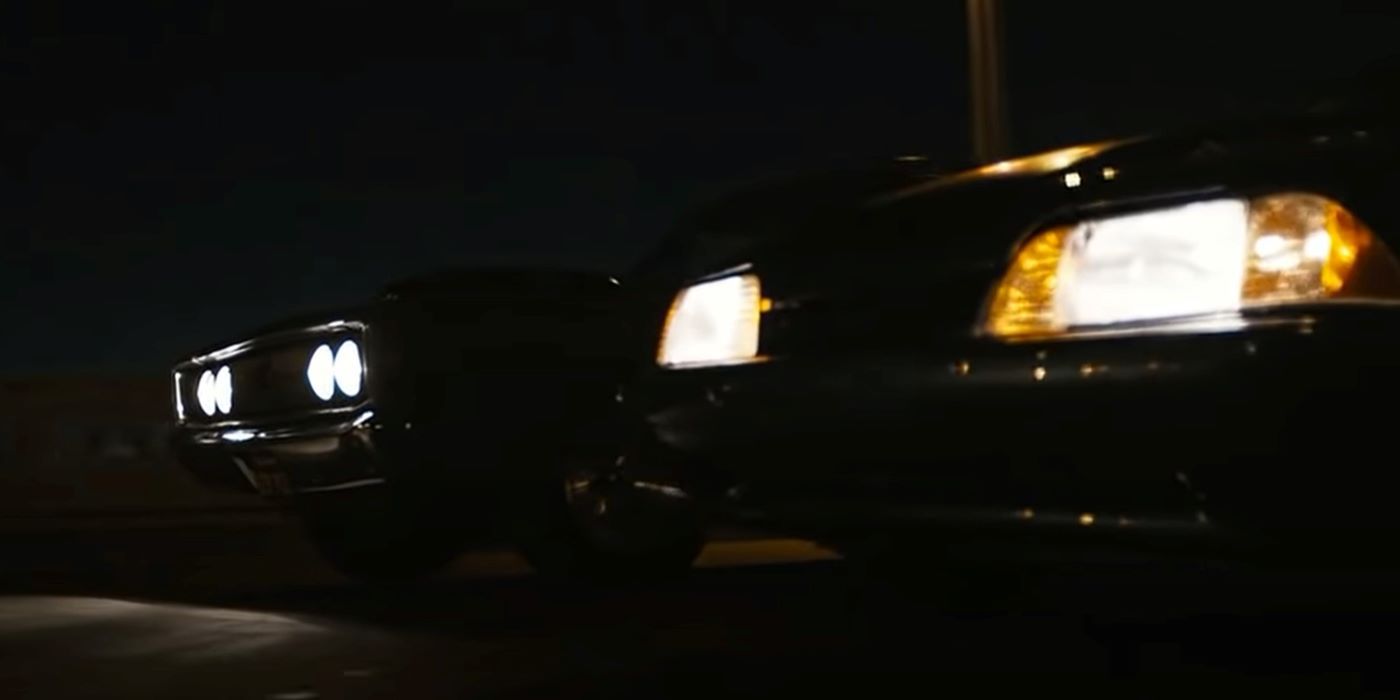 F9 begins with the first flashback in the Fast & Furious franchise, revealing more of Toretto's backstory. The audience learns more about the death of Toretto's father and how Toretto blames his brother Jakob (played in the flashback by Finn Cole but later by John Cena) for it. After Toretto gets out of prison for nearly beating to death the racer, who also played a role in his father's death, he challenges Jakob to a race. The loser has to leave town for good. The result is a suitable plot device for explaining the absence of Toretto's brother throughout the franchise, as Toretto wins and Jakob leaves town. Jakob's redemption in F9 drives the story forward, despite being over far too quickly.
More: How The Rock & Vin Diesel's Feud Changed Fast & Furious Movies