Charlize Theron Has Emphatic Praise For Vin Diesel's Fast & Furious Success
Charlize Theron, who portrays Cipher in the Fast & Furious universe, praises Vin Diesel for his accomplishments with the franchise. Theron entered the series as the antagonist in the eighth installment, The Fate of the Furious, and returned for F9. The actress will again reprise her role for the final movies Fast X, which is set to release in May 2023, and its follow-up sequel.
In an interview with The Hollywood Reporter, Theron applauds Fast & Furious lead actor and producer Diesel for his accomplishments. She speaks to her awe at how he helped build the mega-franchise, which few will ever do "in their entire life." She acknowledges how the films have beat the odds in their ability to keep adding new, fresh installments. When addressing a spinoff starring her character, she simply said, "we'll see." Check out the full quote below:
SCREENRANT VIDEO OF THE DAY
Listen, as a producer, I take my hat off. That fucking guy built something with Universal that very few people will ever build in their entire life. You don't drag an audience with you for that long. Whatever you think of those movies, you have to be an idiot not to be like, "That's a fucking accomplishment." So, we'll see …
Related: Fast & Furious 10 & 11 Can Repeat Marvel's Greatest Achievement
How Fast & Furious Can Continue After Movies 10 & 11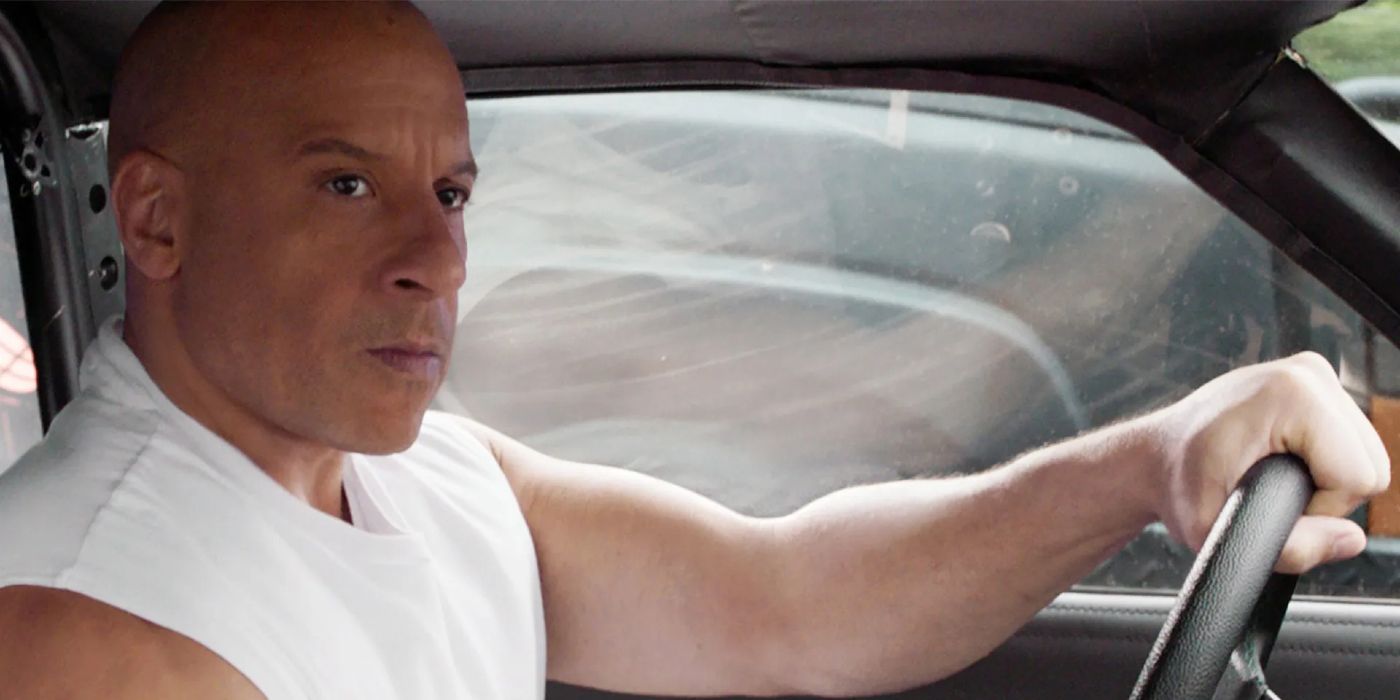 As Theron implies, the Fast & Furious franchise is a rare phenomenon in the industry. The films grew bigger and better over time, improving in box office sales and critical and audience reception. The 2015 installment Furious 7, for instance, currently stands as the tenth highest-grossing film of all time. In addition, Diesel has always managed to pull together an A-list cast to support his franchise regulars, including stars like Theron, Helen Mirren, Dwayne Johnson, and Jason Statham. With ensemble chemistry and over-the-top action, the franchise successfully replicates a formula that keeps audiences coming back for more.
Though the main series is coming to a close, the Fast & Furious still has the possibility of continuing. The first spinoff, Hobbs & Shaw, proved a win in expanding the universe, although a sequel is currently stalled in development. A likely continuation will see a female-led Fast & Furious film, which audiences and actors agree is long overdue. A cyberterrorist and criminal mastermind, Theron's Cipher would certainly make for a compelling lead character; such a movie could explore the past that she's erased or see her further pursuing her plans to take over the world through nuclear war. It's also very possible that the franchise's female characters — Letty (Michelle Rodriguez), Mia (Jordana Brewster), Ramsey (Nathalie Emmanuel), etc. — will set out to foil those plans.
Theron's "we'll see" may sound vague, but with a reputation for getting things done, Diesel is sure to find a way to continue the Fast & Furious legacy. If a female-led spinoff does well, Diesel will see to it that a sequel and perhaps even a separate franchise is made. Until then, viewers can look forward to Fast X, which with a hefty budget of $340 million and the addition of stars like Jason Momoa and Brie Larson, is bound to be another blockbuster on an even grander scale.
Next: How The Rock & Vin Diesel's Feud Changed Fast & Furious Movies
Source: THR