Vin Diesel Honors Paul Walker Death Anniversary With Fast & Furious Image
Vin Diesel pays tribute to Paul Walker on the ninth anniversary of his death by sharing a sweet image of the two of them from the Fast & Furious franchise. From relatively humble beginnings back in 2001, Fast & Furious has now become one of the biggest action movie franchises of all time. Diesel's Dominic Toretto and Walker's Brian O'Conner operated on opposite sides of the law in early installments, but quickly joined forces, eventually coming to work with a group of talented drivers to take down international criminals. As the franchise was in the middle of production on Furious 7 in 2013, however, Walker tragically died in a car accident.
SCREENRANT VIDEO OF THE DAY
Now, nine years to the day that Walker passed away, Diesel takes to Instagram to honor his late co-star with a Fast & Furious franchise image of the two of them together. The post is one of a number of times Diesel used social media to pay tribute to his late co-star over the years, with another recent post celebrating what would have been Walker's birthday and the completion of Fast X filming. Check out Diesel's touching tribute to Walker below:
Related: Furious 7: Which Brian O'Conner Scenes Weren't Paul Walker
Could Fast & Furious 10 Bring Paul Walker Back With CGI?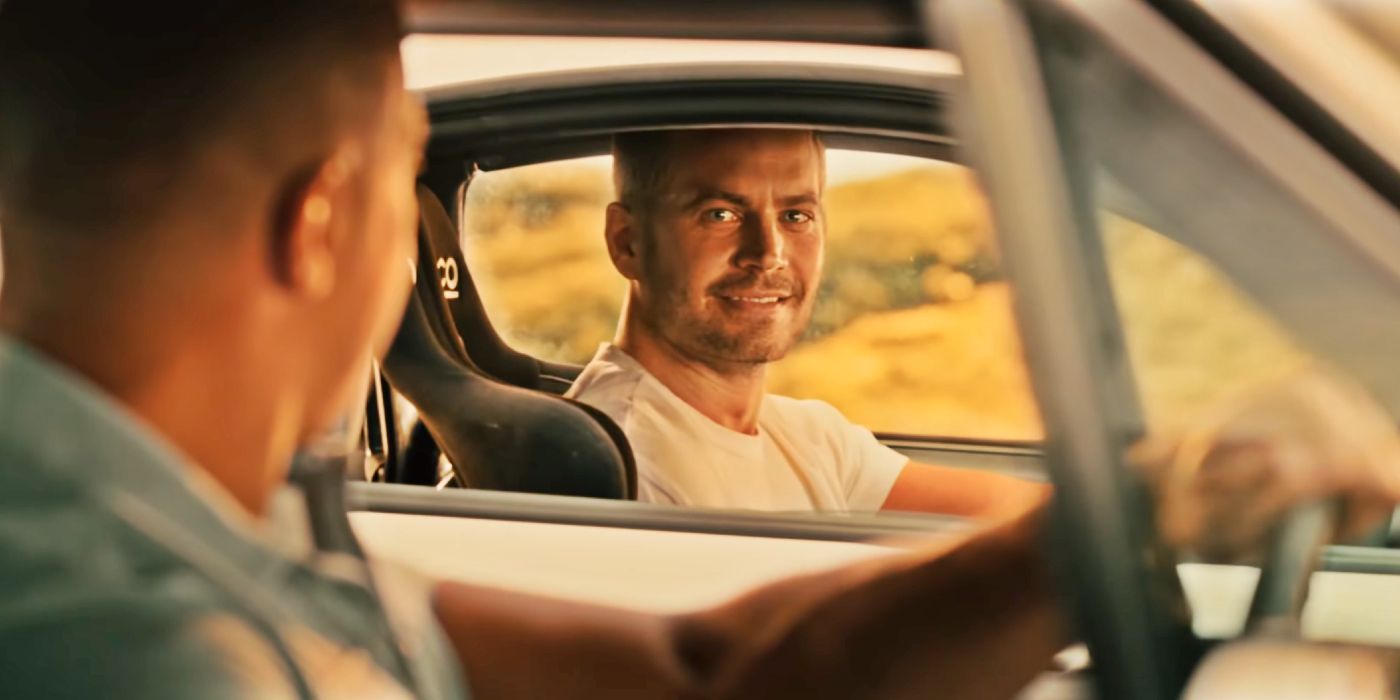 When Walker died during the filming of Furious 7, the production was forced to make a difficult decision as to how the franchise should proceed. Ultimately, it was decided that Walker's character would be recreated digitally, with his two brothers serving as body doubles on set. Walker's character remains alive in the universe of the films but hasn't appeared in any installments after Furious 7. Fast X and the announced Fast and Furious 11 are expected to serve as the final two movies in the franchise, leading many fans to wonder if Walker's Brian will be making an appearance in some form.
While it seems less likely that the franchise will create a digital version of Brian to feature as a starring character in either of the two upcoming films, it's certainly possible that Walker's character shows up in a brief cameo. The movies in the Fast & Furious franchise often end with all major characters enjoying a drink or a meal together as a family, and one of these types of scenes is the most likely place fans could see Brian again in Fast X or its sequel. It's unclear when Fast & Furious 11 will be released, but the franchise will have been going for well over 20 years when it eventually does. Walker played an important role in turning the movies into the massive successes that they are now and was clearly a close friend of Diesel's, meaning fans are likely in for another emotional tribute to the actor before the franchise concludes.
Bringing late actors back to life with CGI technology has become more common in recent years, but some audiences are still divided upon whether it is appropriate or not. It's generally accepted that Furious 7's recreation of Walker was done tastefully and the film as a whole serves as a beautiful tribute, and it's unclear if Fast X or Fast & Furious 11 would be able to offer a more moving farewell to the character and the actor than what fans already got. Regardless of what happens in the final two installments, it's clear the Fast & Furious franchise created a strong bond between Diesel and Walker that Diesel still carries with him today.
More: Fast X's Ridiculous Budget Makes All The Wildest Theories More Likely
Source: Vin Diesel/Instagram
Key Release Dates