10 Best Movies About Street Racing (That Aren't Fast & Furious)
With Fast X set to bring The Fast And The Furious billion-dollar franchise to a conclusion on May 19, 2023, there's a question of what will satisfy the audience's need for on-screen speed in the future. Luckily, the street racing genre does not begin and end with Fast & Furious.
There are plenty of movies out there with cool cars and crazy stunts that express the love for street racing and driving in more subtle ways. What brings them all together is the characters who throw the rules out of the car window and turn the road into their playground. From 1970s Academy Award winners to 21st-century neo-noir masterpieces, there's a perfect street racing movie for every type of cinema lover out there.
Two-Lane Blacktop (1971)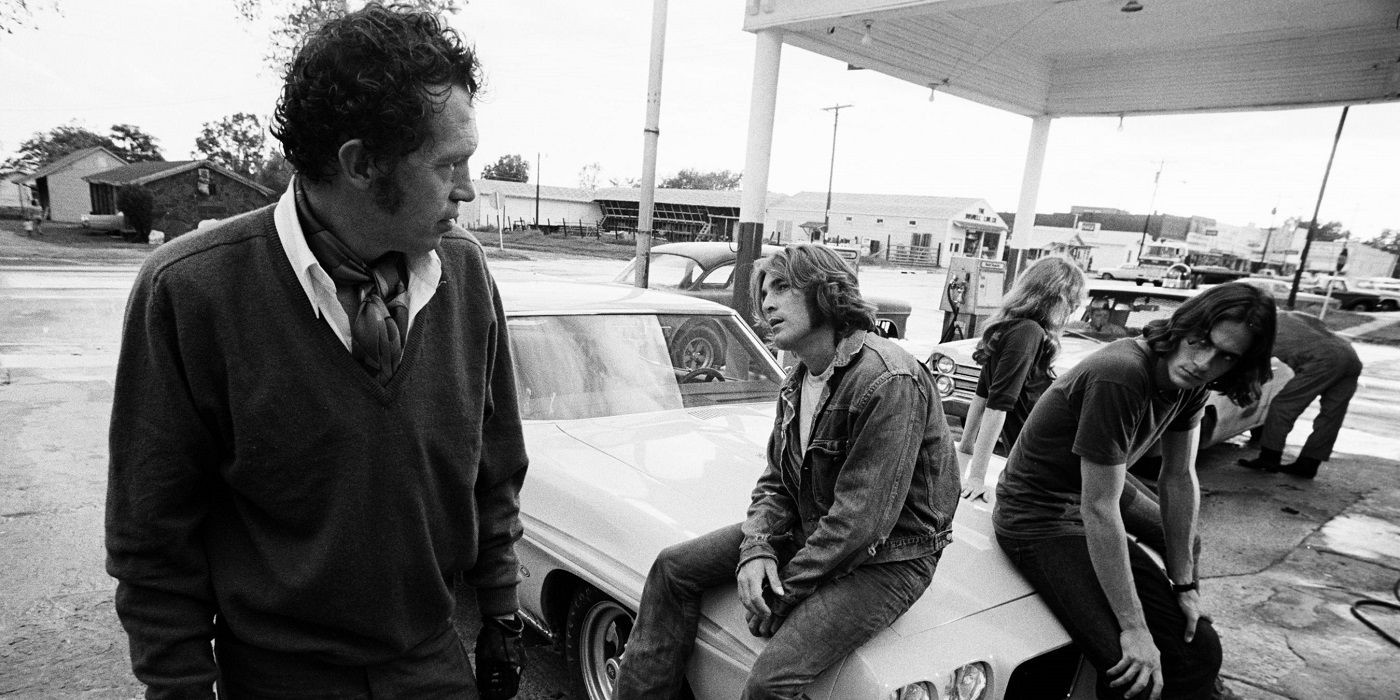 Two drag racers, the Driver and the Mechanic, played by musicians James Taylor and Dennis Wilson, set out on a cross-country race against an enthusiast car driver GTO (Warren Oates). The 1955 Chevrolet Bel-Air coupe and 1970 Pontiac GTO head towards Washington DC, but it's unclear if either will reach the destination.
Related: 10 Best Movies About Auto Racing According To Rotten Tomatoes
Two-Lane Blacktop is a big departure from the comforting and familiar Fast & Furious series. It's a visually pleasing and atmospheric story about characters that allow four wheels and the road to take control over the course of their lives. The director, Monte Hellman, beautifully depicts the car culture of the '60s and '70s, complicated human relationships, and the genuine unpredictability of life.
American Graffiti (1973)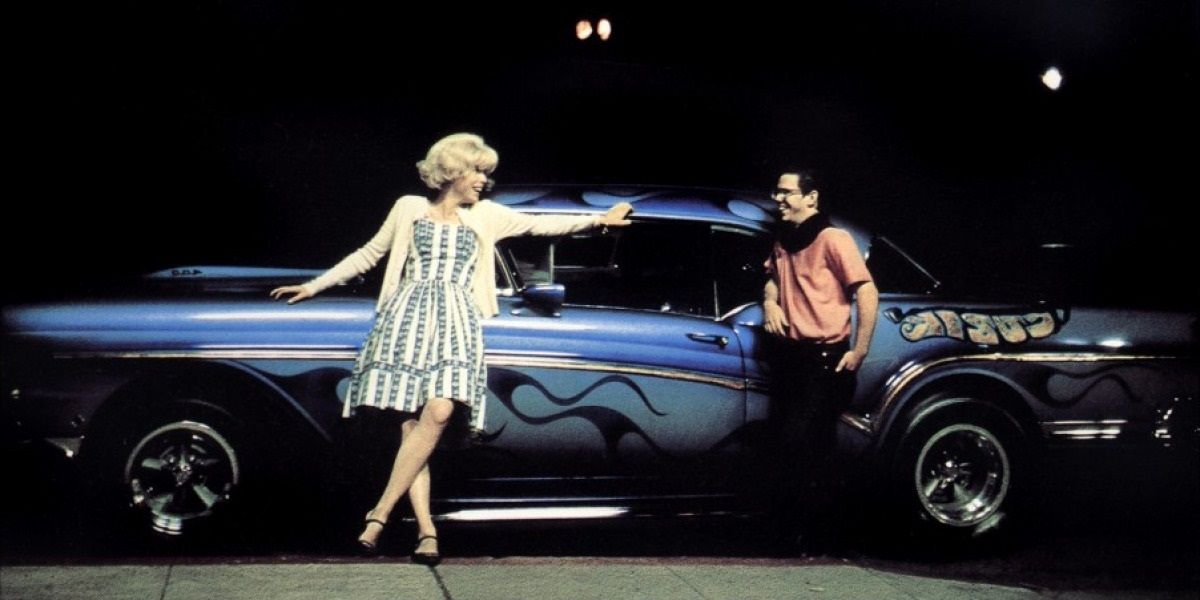 Is there a better way to commemorate the end of high school than to embrace the nightlife on the streets of California? That's where the group of young adults ends up during the course of one summer night in 1962. The stakes are rising when the proclaimed drag-racing king, John (Paul Le Mat), in a Ford Model B, is challenged to a race by the new player in town Bob (Harrison Ford), who drives a black Chevrolet 150 Coupe.
Director George Lucas acts as a great "street painter" and visualizes his experience growing up in California. This Academy Award-winning coming-of-age story about the rock-n-roll culture of the 1960s shows that navigating feelings and emotions can sometimes be as tricky as street racing. American Graffiti is reminiscent of The Fast and the Furious: Tokyo Drift, which focuses on a troubled young man finding himself through drift racing in Japan.
Death Race 2000 (1975)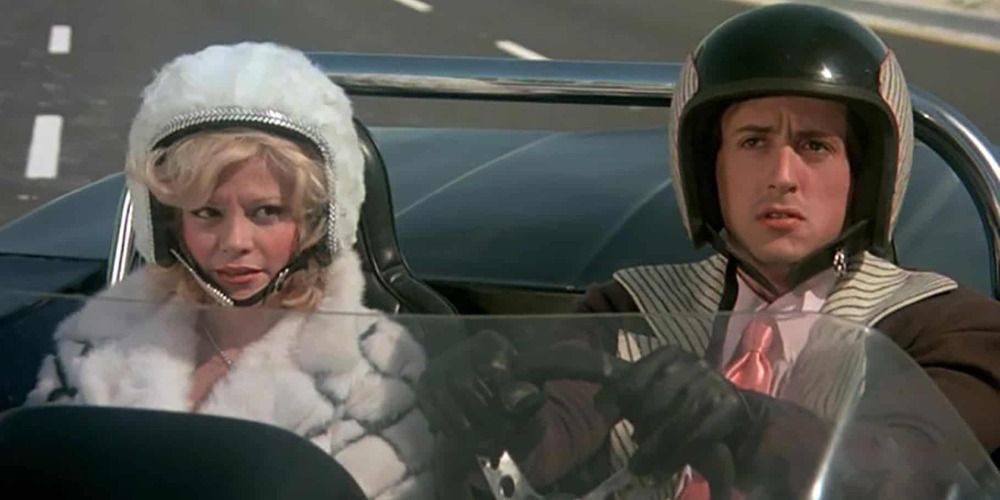 Far less serious in terms of execution, though not in concept, Death Race 2000 is a science fiction film set in dystopian America where an intentionally murderous cross-country race is turned into a media event.
Starring David Carradine as Frankenstein, the champion of the Transcontinental Road Race, and a pre-Rocky Sylvester Stallone, the 84-minute runtime blazes by just like the wild driving in the movie. On top of that, it is filled with dark humor, car explosions, and anti-government philosophy. Even though the Fast & Furious films are incredibly rewatchable, Death Race 2000 is a fine choice for those who have long wanted to see a more extraordinary approach to portraying street racing on screen.
The Cannonball Run (1981)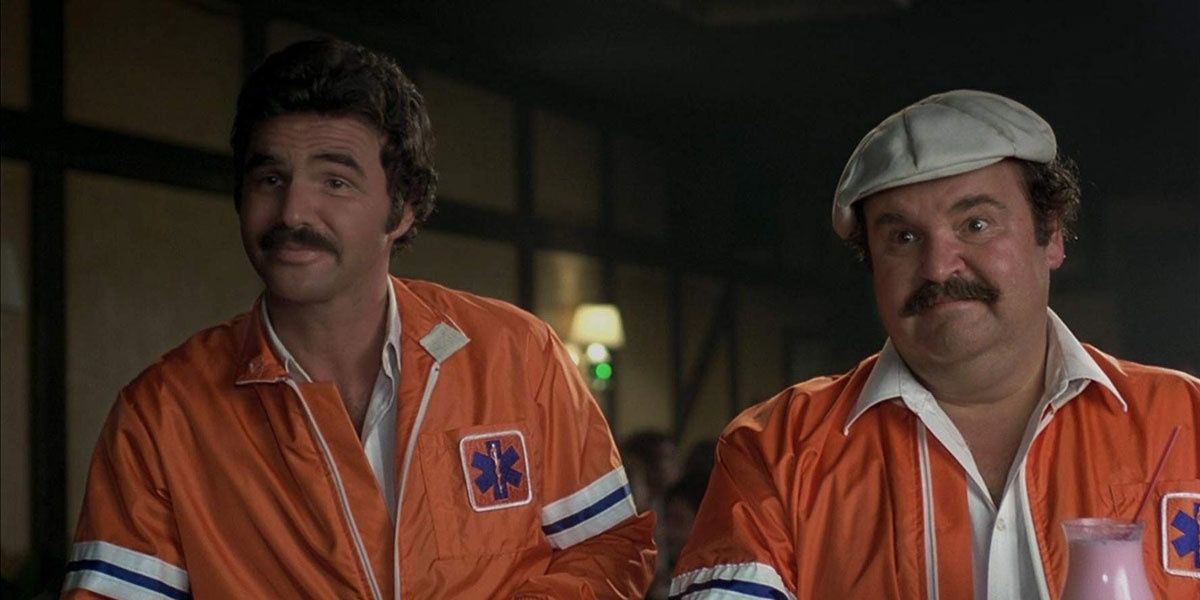 Pro racer J.J. McClure (Burt Reynolds) and his chief mechanic Victor (who has an alter-ego) set out on one of the best cross-country races from New York to California, all while avoiding the police by disguising it as an ambulance car with a hostage inside.
No doubt that the opening scene of The Cannonball Run with a roaring Lamborghini Countach LP400S cruising along the roads is an iconic piece of cinema. Just like the Fast & Furious movies, this one has gorgeous cars and awesome stunts. But the movie is also hilarious, so those who appreciate goofy and silly action comedies won't be disappointed!
King Of The Mountain (1981)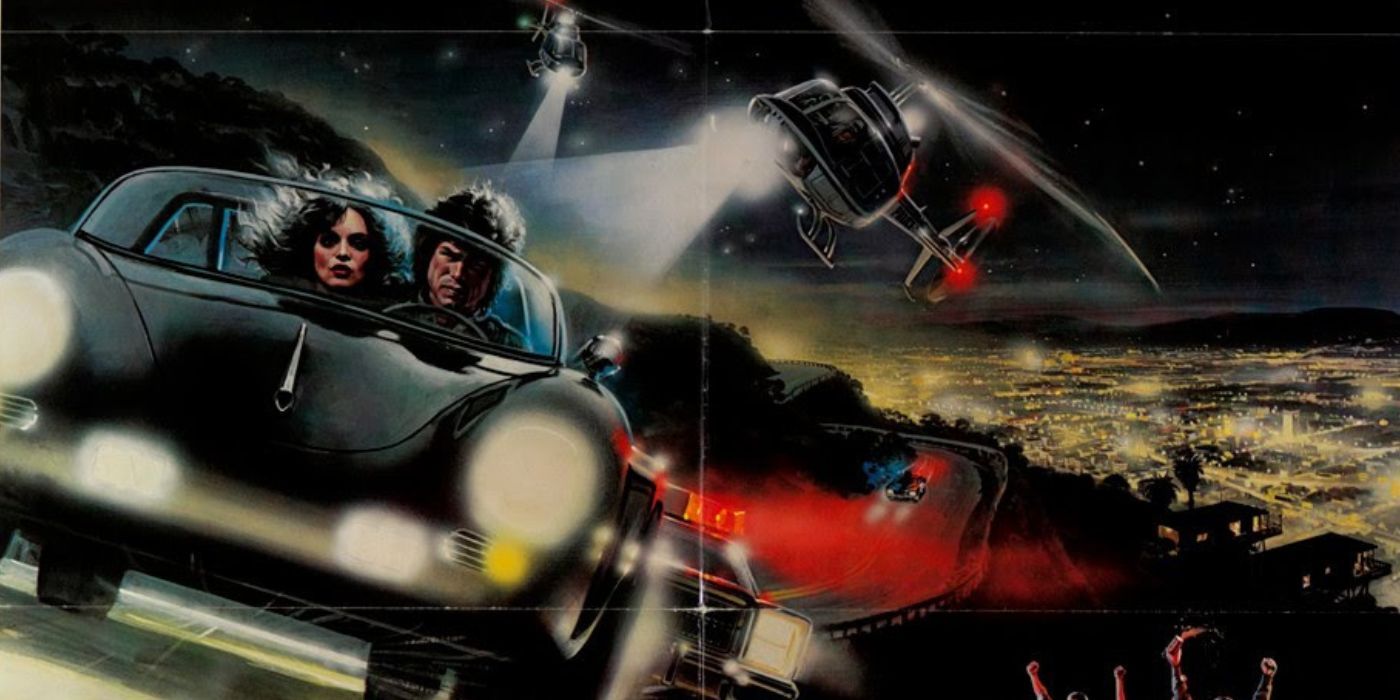 Professional racer and mechanic Steve (Harry Hamlin) lives on the edge, spending most of his nights defending his title of King of the Mountain. Seeing his friends transition into the music industry and acquiring sudden love interests forces the racer to re-think what might lie outside the twisted roads of Mulholland Drive.
Related: The 10 Best Period Movies Set In The '80s
This drama feels like a laid-back version of The Fast And The Furious from the '80s. Along with the compelling character journey, King Of The Mountain offers amazing nocturnal cinematography, a slamming soundtrack, and some decent races. The tone of the movie has a very calming effect, but the writing still brings suspense to the story.
Taxi (1998)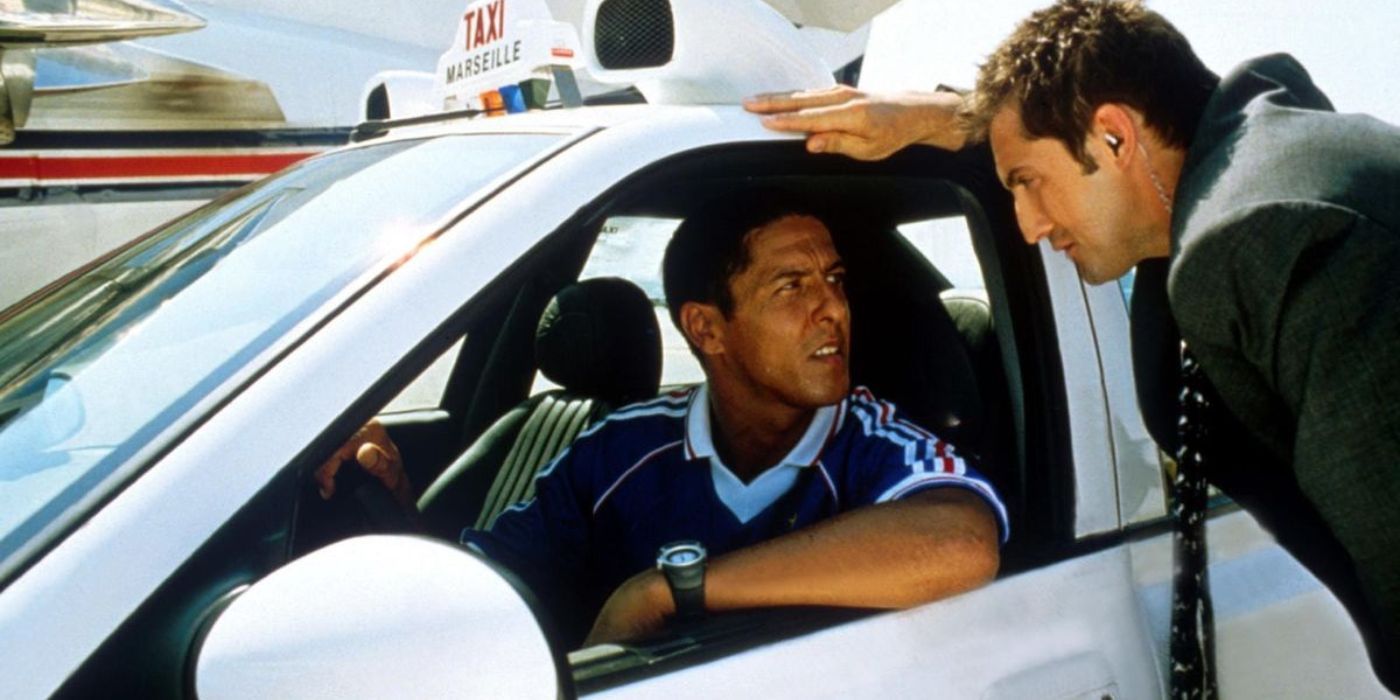 Hollywood is not the only place that is capable of delivering great street action material. Taxi is an original French comedy written by Luc Besson about a highly skilled cab driver Daniel (Samy Nacer) with a total disregard for speed limits. He is forced to help out a clumsy policeman (Frédéric Diefenthal) catch a group of German bank robbers while roaming the streets of Marseilles.
Everyone better fasten their seatbelts for an hour and a half of hilarious French wisecracks, inevitable explosions, a pumping soundtrack, neatly edited car chases, and a stand-out supporting performance from Bernard Farces. Those who love Deckard Shaw's brilliant quotes from the Fast & Furious spin-off, Hobbs & Shaw, won't be able to resist a similar kind of wit and charm of the main protagonist, Daniel.
Death Race (2008)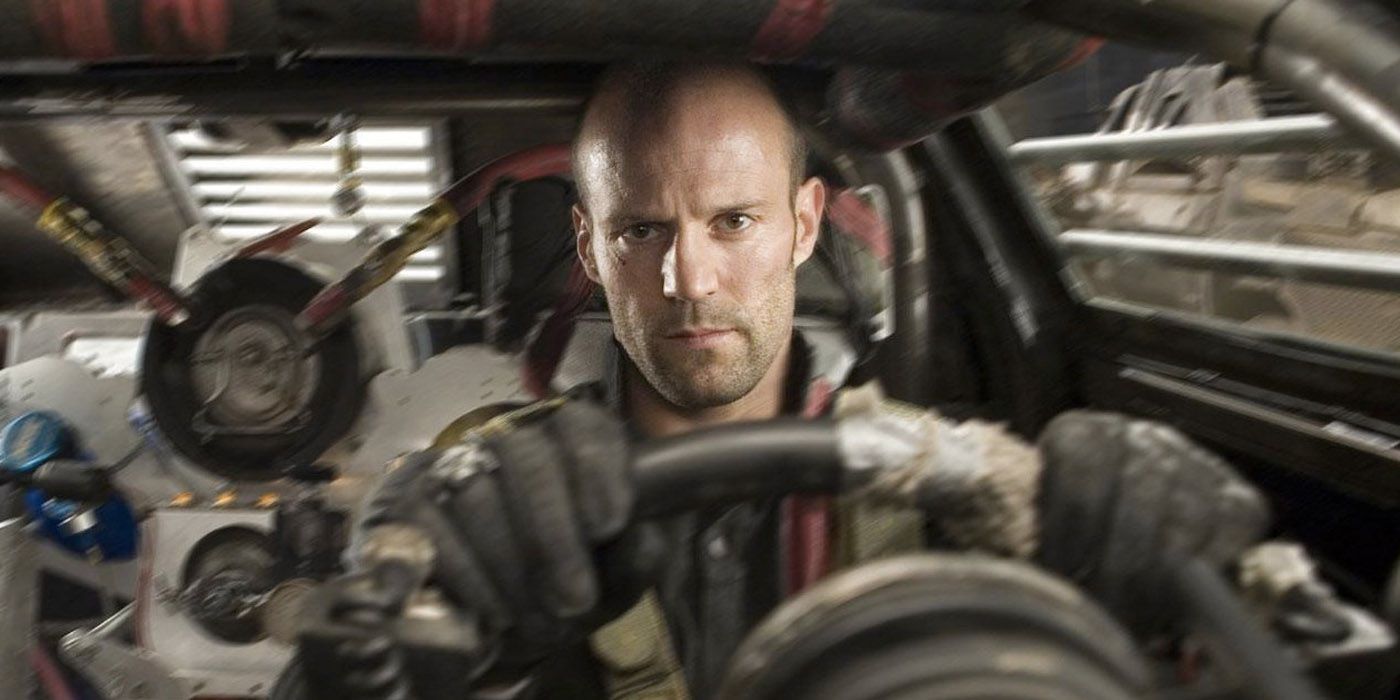 A re-imagined concept of Death Race 2000 takes place in Dystopian America of 2012. The participants are highly dangerous convicts of a broadcast racing game where killing opponents means getting closer to freedom. An ex-con Jensen (Jason Statham) becomes a reluctant player in a race that he can't afford to lose.
"It's all about ratings, fast cars, and pretty women" – says the character of Coach (Ian McShane), while also describing the most essential idea of the online entertainment series "Death Race" and the movie itself. This non-stop action thriller has a grungy tone, attractive and talented actors, and plenty of brutal racing sequences. Besides, it's the perfect excuse to see Jason Statham, the skillful mercenary of the Fast & Furious family, in all his glory, for almost 2 hours.
Drive (2011)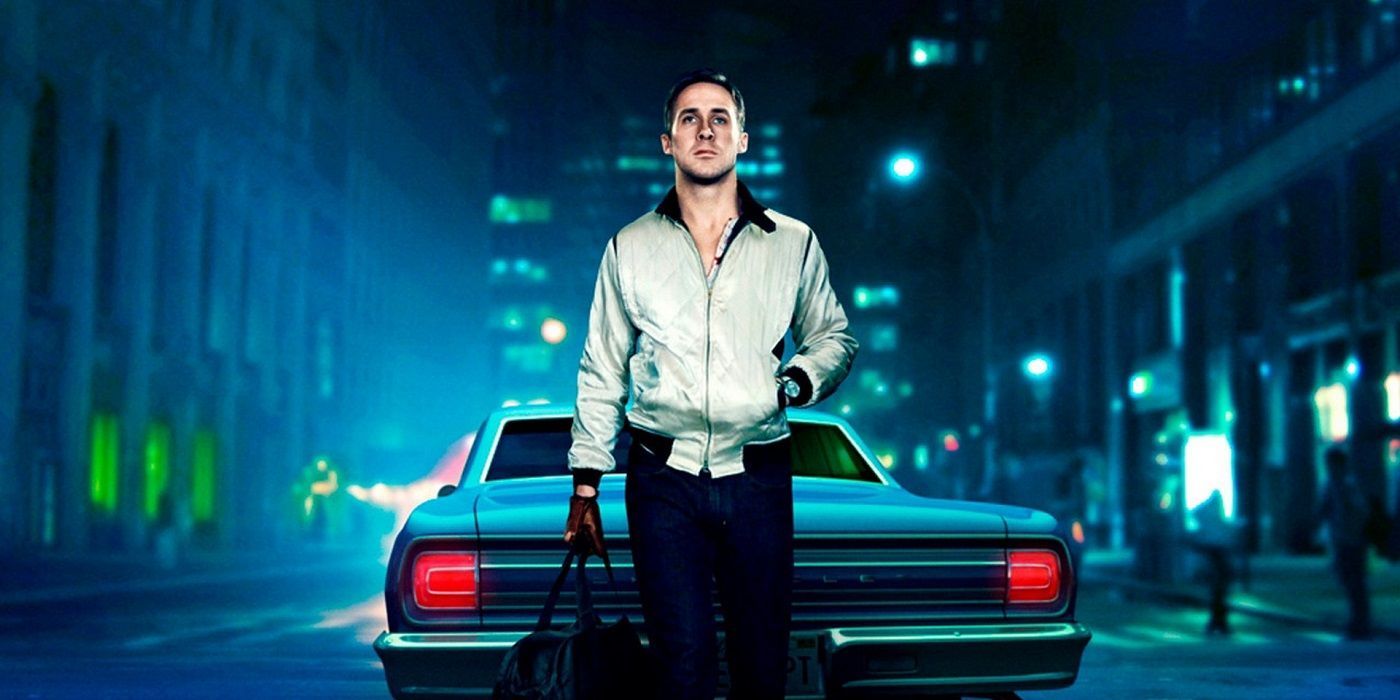 Sometimes the criminal world sucks in the good people and makes them do morally questionable things. That is the case with The Driver (Ryan Gosling), a stuntman who moonlights by helping robbers escape from crime scenes.
Related: 10 Things You Didn't Know About The Movie Drive
Nicolas Winding Refn's Drive is a methodical neo-noir action drama with high stakes, tons of blood, beautiful romance, and intense car-chasing sequences. And unlike the Fast & Furious franchise, it is definitely not a popcorn flick. The smooth driving of Ryan Gosling is accompanied in the film by masterful camera work and impeccable sound editing.
Need For Speed (2014)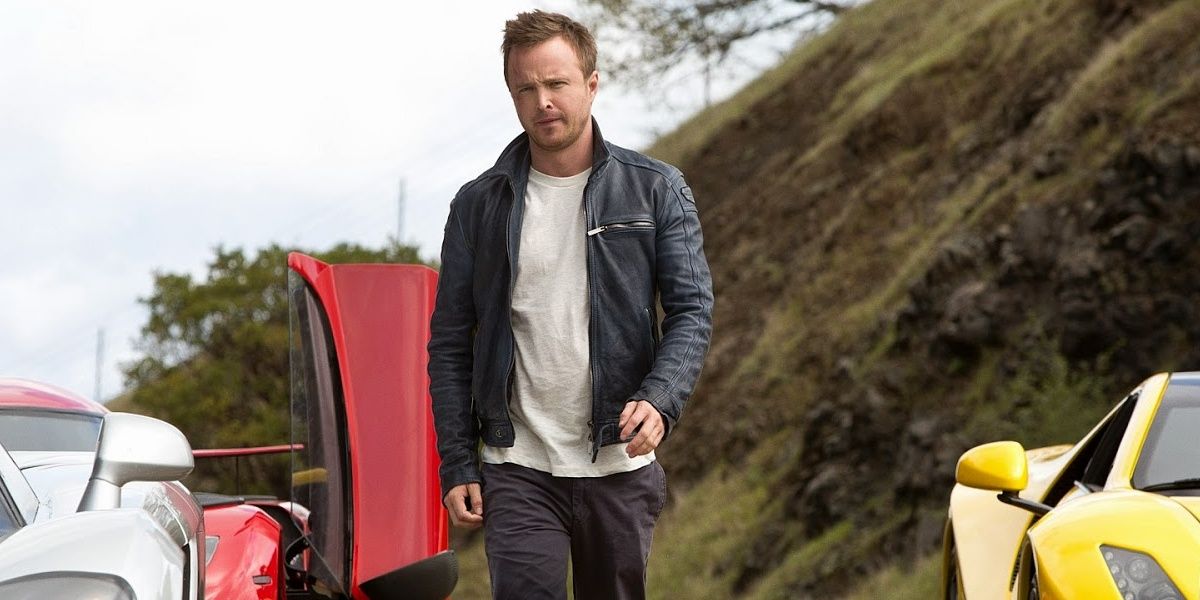 Toby Marshall (Aaron Paul) is an auto mechanic and enthusiast racer that gets framed for the murder he didn't commit. When he regains freedom, his single agenda is to take his revenge on those who wronged him.
The famous racing gaming franchise, Need For Speed, gives the film its origins, but it follows closely in the footsteps of the first Fast & Furious movies. It's a well-directed, action-packed, entertaining movie with an all-star cast. The predictable storyline is compensated by the number of cool cars and thrilling chase scenes, for which the creators used almost no computer special effects.
Baby Driver (2017)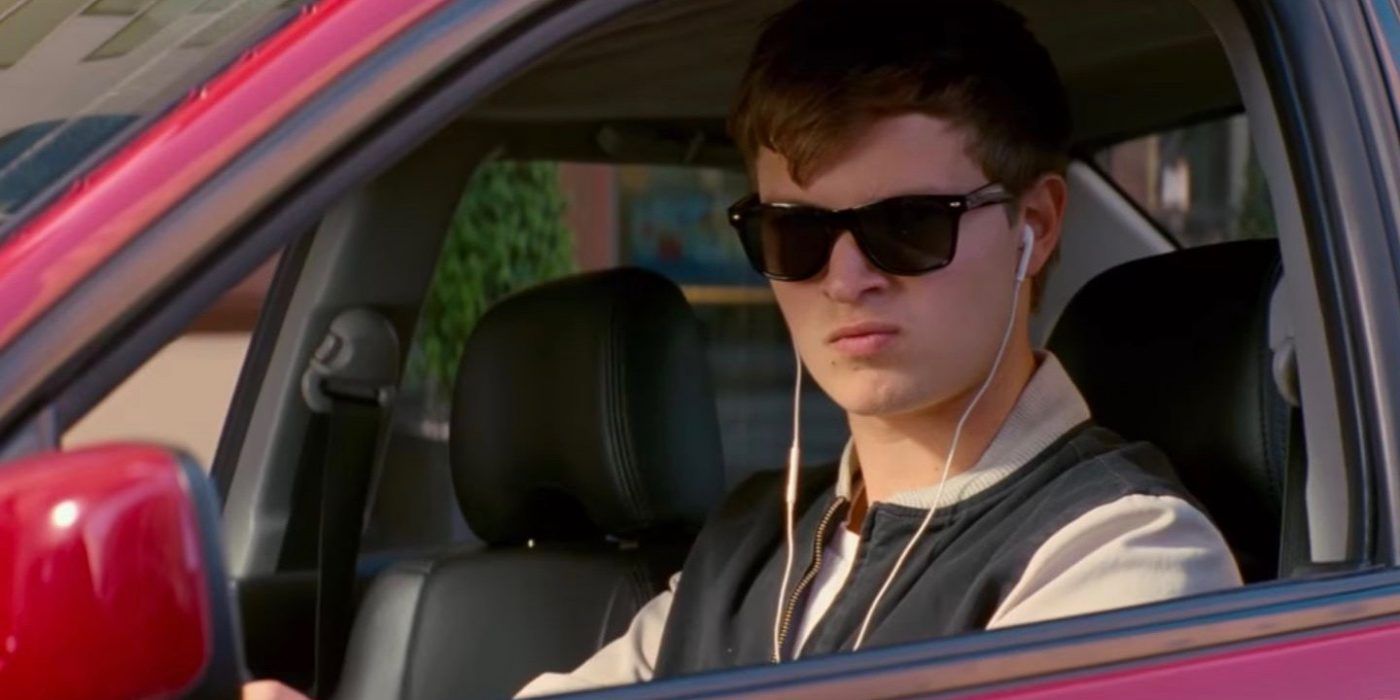 A getaway driver with tinnitus Baby (Ansel Elgort) loves driving, taking risky turns, and jamming to great music. His wish is to head on west with a car he can't afford and a plan he doesn't have with the beautiful waitress, Debora (Lily James). But such freedom is impossible when you're a crucial part of a powerful crime syndicate.
The Fast & Furious franchise knows the significance of a perfect soundtrack that matches the tone of each movie, and Baby Driver absolutely kills it in that department. "Bellbottoms" by Jon Spencer Blues Explosion plays during a banger-opening six-minute car-chase sequence and hooks the audience right into the action. From that point, it's a smooth ride with compelling characters, sharp dialogue, and amazing sound synchronization.
Next: The 10 Best Action Movies For Fans Of Car Chases