10 Quotes That Perfectly Sum Up Dom As A Character
There has been plenty of news revolving around the production process of Fast X, including the fact that Vin Diesel will be earning a reported salary of $20 million. That's 10 times what he got for the first movie but the rise in income isn't odd because Fast & Furious is now a billion-dollar franchise and Dominic Toretto has become one of the most popular movie characters of all time.
There are many things fans love about Dom. These include his unique driving skills, his daredevilry, and his caring nature. Fans have always been thrilled by his quotes too. Some tend to sound cheesy while others come off as truly badass. There are also some remarks that better reflect who he truly is as a person, with plenty of them resonating deeply with the fans.
"I Live My Life A Quarter Mile At A Time. Nothing Else Matters Not The Mortgage, Not The Store."
Dom explains to Brian how he stays happy – The Fast and the Furious
Shortly after meeting Brian for the first time, Dom has a conversation with him in his garage. There, he confesses that he is happiest whenever he is behind the wheel.
The quote highlights two key things about Dom: his love for driving and his general attitude towards life. To him, nothing in life is more important than stepping on the gas and it's always a therapeutic moment whenever he is in the driver's seat. Dom stays positive too. He never doubts that if he keeps pushing forward, problems will take care of themselves (and they always do).
"I Don't Have Friends, I've Got Family."
Dom's reaction to Deckard Shaw's threat – Furious 7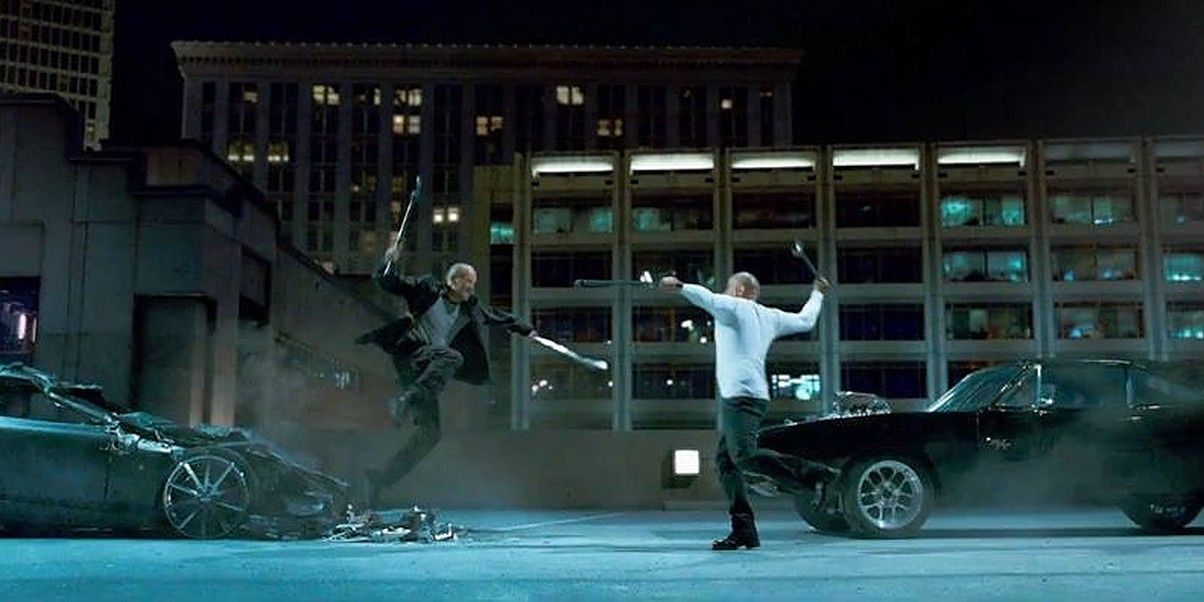 During a confrontation between Dom and Deckard Shaw, the villain advises him to keep his friends close because he'll need them. Dom is quick to correct his choice of words.
Dom's adoration for "family" is so intense that it has become the inspiration of most memes about the character. The protagonist holds the firm belief that a person should not only cherish those related to them but also those they consider friends. For that reason, he prefers to think of members of his crew as part of his family rather than just associates.
"Keep Your Car. Your Respect Is Good Enough For Me."
Dom makes peace with Raldo – The Fate of the Furious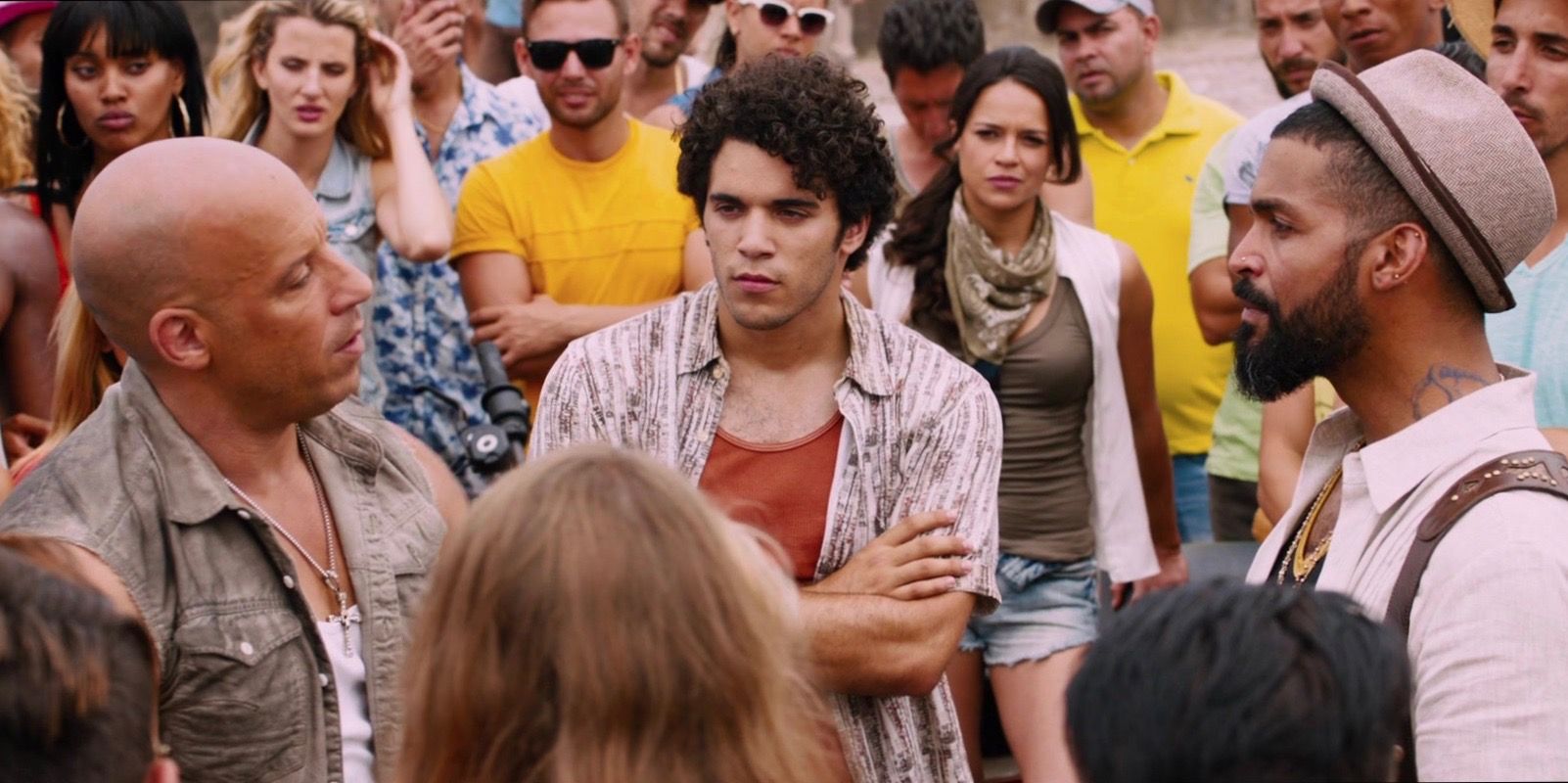 In order to save his cousin Fernando from the debt he owes Raldo, Dom challenges the loan shark to a bet. After a tense drive, he wins, and even though he had vowed to take Raldo's ride, he changes his mind and lets him keep it.
Dom values respect and good graces more than material things. The car means nothing to him because he has owned plenty (including some of the most expensive Fast & Furious cars). What's important is that Raldo now respects the Toretto name. He won't bother Fernando anymore and neither will he think of Dom as his sequel.
"I Wasn't Hiding."
Dom's reaction after Hobbs finds him – Fast and Furious 6
After the Rio heist, Dom settles for a quiet life with Elena in the Canary Islands. Soon, Hobbs shows up to request his help in tracking down Owen Shaw. When Hobbs mentions that Dom was easy to find, Dom makes it clear that he wasn't hiding.
It's yet another quote that underscores Dom's courage and his willingness to face the consequences of his actions. Given how grand and chaotic the Rio heist was, he is fully aware that someone might come looking for him but he doesn't care. All that matters is enjoying every simple moment until the next problem pops up.
"It's All Gonna Be Okay."
Dom reassures Jakob after reconciling with him – F9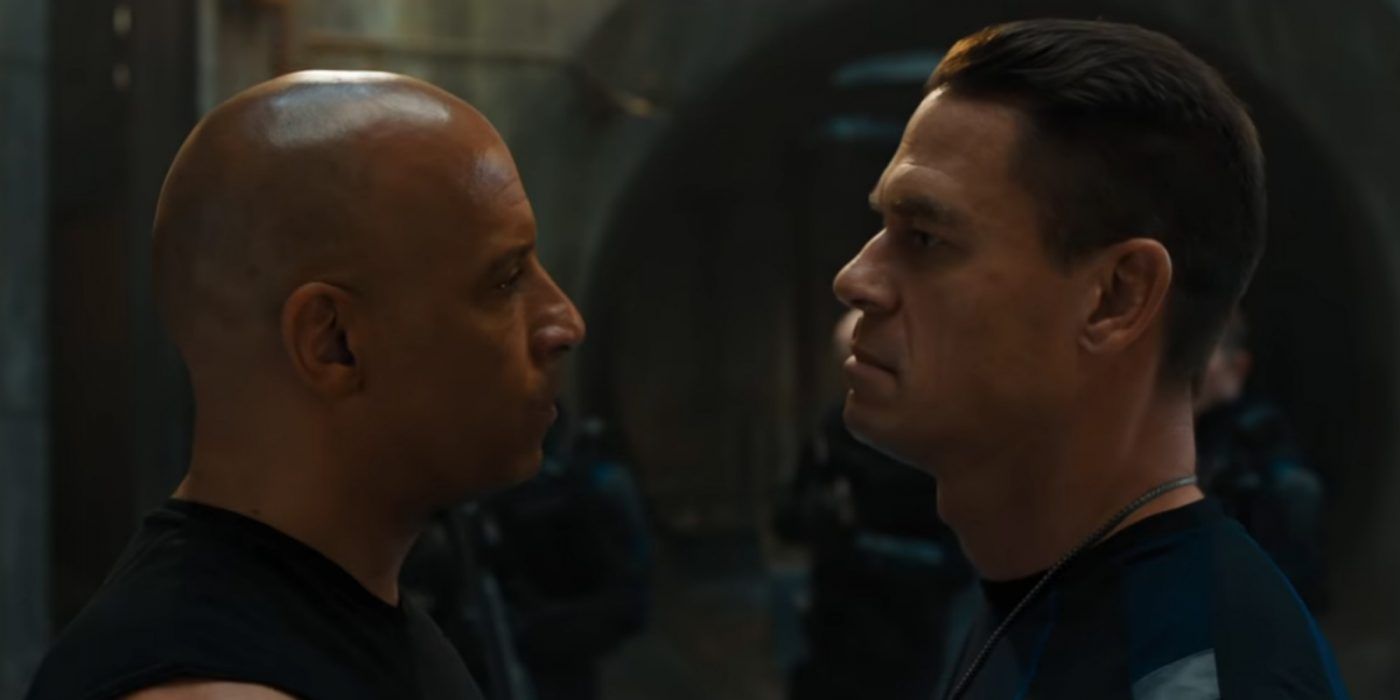 After a couple of cat and mouse games, Dom and his long-lost brother, Jakob, reconcile. Dom then reassures him, telling him that all is going to be well despite the challenges that lie ahead.
Among Dom's standout attributes is his tendency to forgive. No matter how deeply he clashes with someone, there's ever the chance that he'll work with them in the future. This is proven through his relationships with Deckard Shaw and Luke Hobbs. So, when he also settles for a truce with Jakob, the new development comes as no surprise.
"I Don't Pick A Target From A Mile Away. I Stand Face To Face And Look 'Em Dead In The Eye."
Dom confronts Connor Rhoades before killing him – The Fate Of The Furious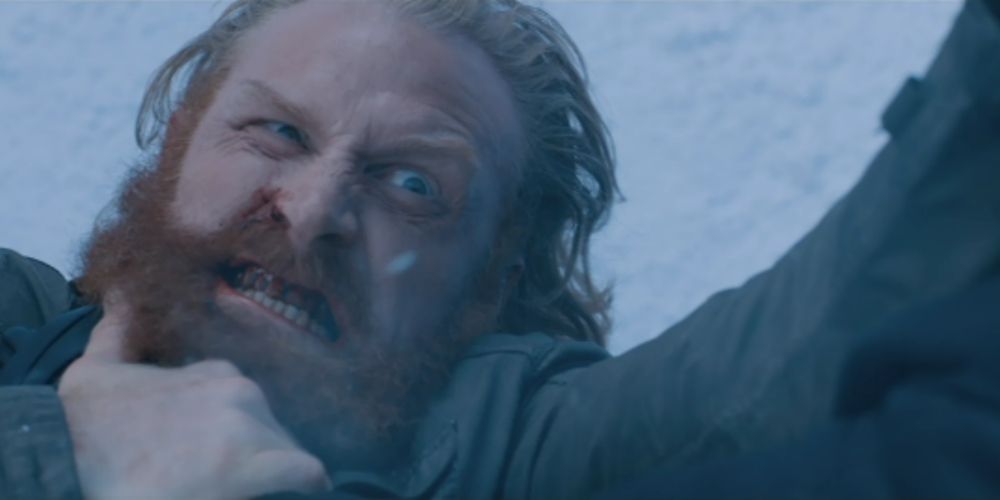 After discovering that Cipher's henchman tries to shoot Letty, Dom is furious. He confronts him before boasting about how he prefers close combat before killing him.
There's a good reason why Dom is one of the best Fast & Furious fighters. The character is wrapped around the old action movie trope of throwing away the weapons and engaging in hand-to-hand combat. In addition to that, Dom lives by codes. There are things he considers cowardly behavior and one of those is killing someone from a distance. He, therefore, makes sure to tackle Rhoades and make him pay with his bare hands.
"Ride Or Die, Remember?"
Dom urges Letty to race him so as to make her remember who he is – Furious 7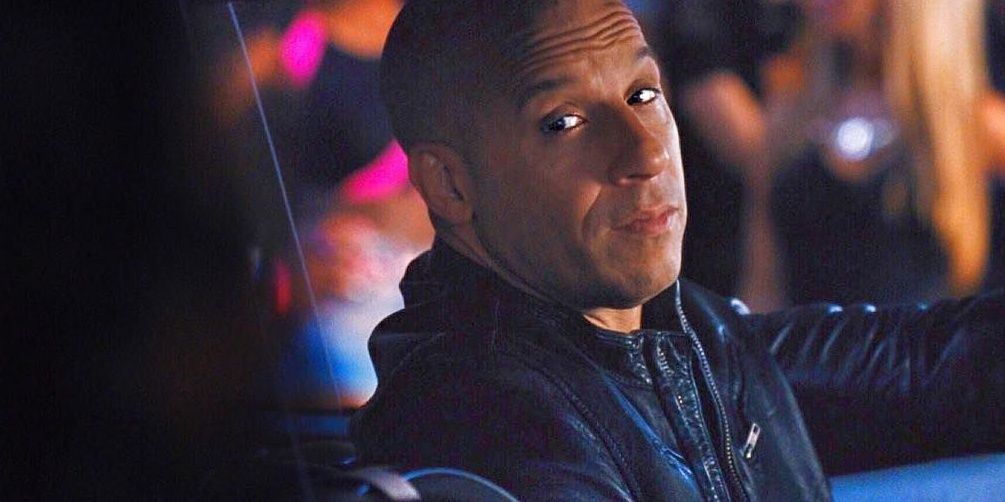 After Letty develops amnesia and attempts to get over her stint as one of Owen Shaw's enforcers, Dom does his best to make her remember who he is. After trying to come up with several solutions, he figures out the perfect way to do that: racing.
Dom's love for Letty is as deep as his love for cars. Never at any given moment does he consider giving up on her. It's the reason he is quick to leave Elena as soon as he learns that Letty is still alive. Here, he does everything in his power to make her remember him and the dedication truly is the reason why the two make one of the best movie couples.
"I Choose To Make My Own Fate."
Dom refuses to acknowledge that Cipher owns him – The Fate Of The Furious
While being blackmailed by one of the evilest Fast & Furious villains, Cipher, Dom advises her to think again when she implies that his fate is in her hands because she is keeping his son hostage. He declares that he is the only one who chooses his fate.
Indeed, Dom is never one to be dictated upon or resign himself to fate. He always does his best to tailor events in order to achieve the outcome he sees fit. He demonstrates that on this particular occasion too when he takes out most of Cipher's men with the help of his team and regains custody of his child.
"You Break Her Heart, I'll Break Your Neck."
Dom warns Brian to not toy with Mia's feelings. – The Fast And The Furious
Brian falls for Mia soon after he goes undercover as a member of Dom's. When Dom learns that he's dating his sister, he gives him a warning.
When it comes to matters relating to Mia, Dom enjoys being the overprotective big brother. It's a trait that endears him to fans because Mia is one of the most likable members of Dom's family and someone that Dom often sees as the heart of the family. The warning does work because Brian ends up being a very good husband.
"I'm Ready To Meet My Maker. Are You?"
Dom's words to Deckard after ambushing him – Furious 7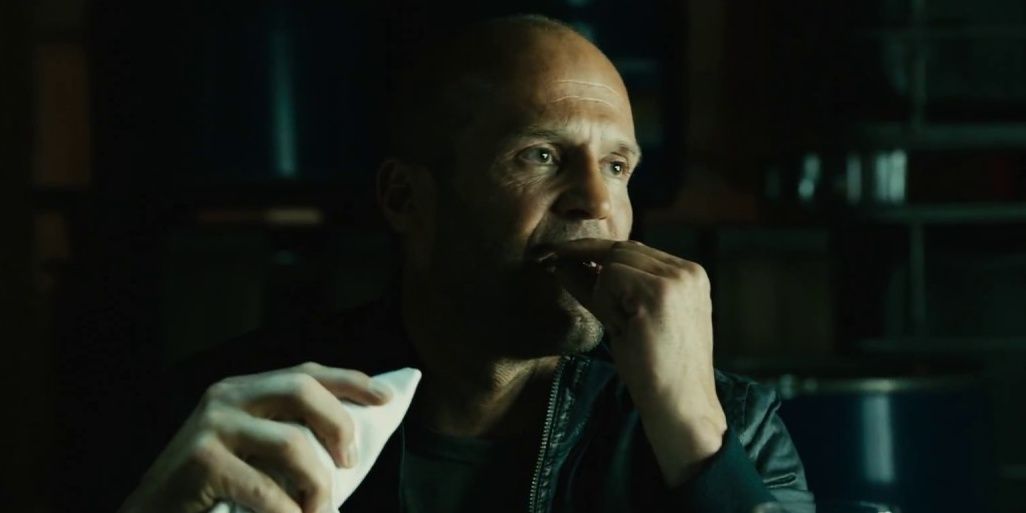 Dom once gathers a team that ambushes Deckard as he is having a meal. He then declares that he is willing to end their rivalry all there, even if it means dying in the process.
Dom's courage is one of the most impressive things about him. Whether it's driving a car through a skyscraper or jumping over a bridge to save someone he loves, he'll gladly do it. With his statement, he makes it obvious once again that he's ready to die. And he's quite sure that his opponent isn't (hence that gives him an advantage).
NEXT: 10 Fast And Furious Characters That Deserve Their Own Spin-Off Movie