Fast & Furious Star Fights Terrifying Vampires
A new trailer and poster for The Invitation, an upcoming horror film from Jessica M. Thompson, tease Nathalie Emmanuel's brush with vampires.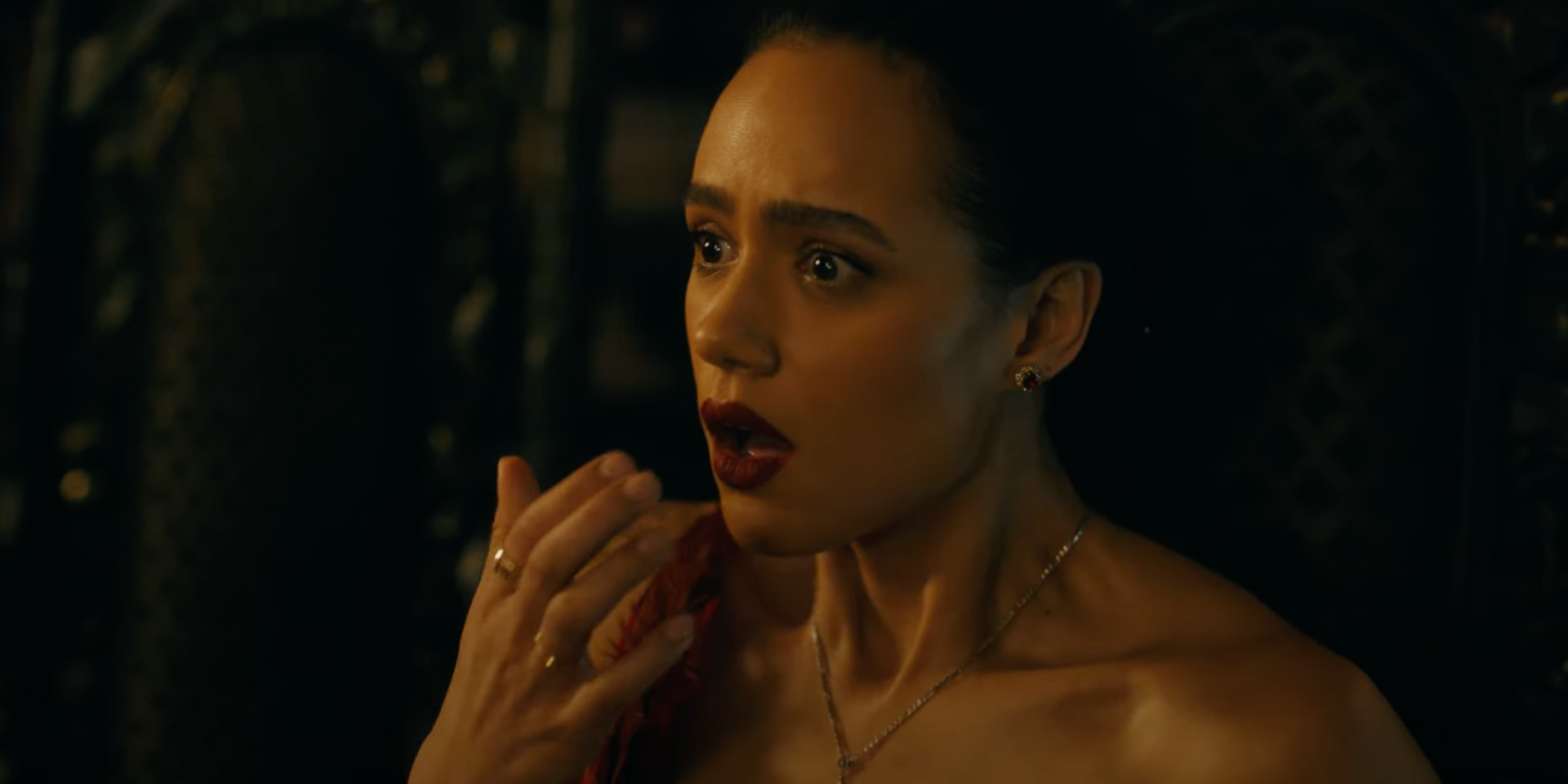 The first trailer and poster for The Invitation previews Fast & Furious alum Nathalie Emmanuel's vampire horror film. The movie is directed by Jessica M. Thompson (The Light of the Moon), who co-wrote the script with Blair Butler (Hell Fest). Starring Emmanuel, The Invitation follows her heroine Evie in the aftermath of her mother's death. After discovering a long-lost cousin, Evie is invited to a lavish wedding in the English countryside that is far from what it seems. Emile Gladstone (The Curse of La Llorona) produces the film, which also stars Thomas Doherty, Stephanie Corneliussen, Hugh Skinner, and Sean Pertwee.
SCREENRANT VIDEO OF THE DAY
Now Sony releases the trailer and poster for The Invitation, which peel back the curtain on Evie's shocking family situation. From Evie's first introduction to Doherty's seductive stranger to a surprising twist, the trailer sets up the horror that's to come. The trailer and poster for The Invitation can be viewed below:
Click here to watch the trailer on YouTube
Related: Most Anticipated 2022 Horror Movies (Still To Come)
Although Thompson has only directed one previous feature film, The Invitation's star-studded cast, led by Game of Thrones' Emmanuel, hints that the script was attractive enough for them to sign on. Hopefully, this means the film will able to deliver a fresh take on a premise that is reminiscent of several other horror films, like Get Out and Ready or Not. Viewers will have to see whether The Invitation is able to deliver as much fright as the trailer promises when it hits theaters on August 26.
More: Nope's Get Out & Us Differences Tease Makes Peele's Movie More Exciting
Sources: Sony