Scott Eastwood's Fast X Return Can Answer A Huge F9 Question
Scott Eastwood's return as Little Nobody in the upcoming Fast X can solve a Fast & Furious mystery left by F9. Fast X has faced some bumps in the road with the departure of director Justin Lin, who was replaced by Louis Leterrier. Nonetheless, as the Fast Saga prepares to conclude with Fast X and Fast 11, Eastwood's return indicates that much of the band, or more accurately the family, will be back for the ride.
Eastwood first appeared as Eric Reiser, a.k.a. Little Nobody, in 2017's The Fate of the Furious as an agent for Kurt Russell's Mr. Nobody. That also marked the last time either of them were actively involved in the Fast & Furious series, and the disappearance of Mr. Nobody in F9, in particular, remains an unsolved mystery. With Eastwood returning as Little Nobody, Fast X can answer that question at last.
SCREENRANT VIDEO OF THE DAYSCROLL TO CONTINUE WITH CONTENT
RELATED: Fast & Furious' Absurd Change Only Works Thanks To 2 Overlooked Heroes
In F9, Dom and his crew investigate the site of a plane crash, a plane that had supposedly been carrying Mr. Nobody. They find the device codenamed Project Aries onboard, but there's no sign of Mr. Nobody–befitting his name, there is no body. While the movie reveals that Mr. Nobody faked the death of Han (Sung Kang), it never provides any clear answer on what happened to him. As an agent in his employ, Scott Eastwood's Little Nobody could possibly know where his boss has gone, and, more importantly, whether or not he's even still alive.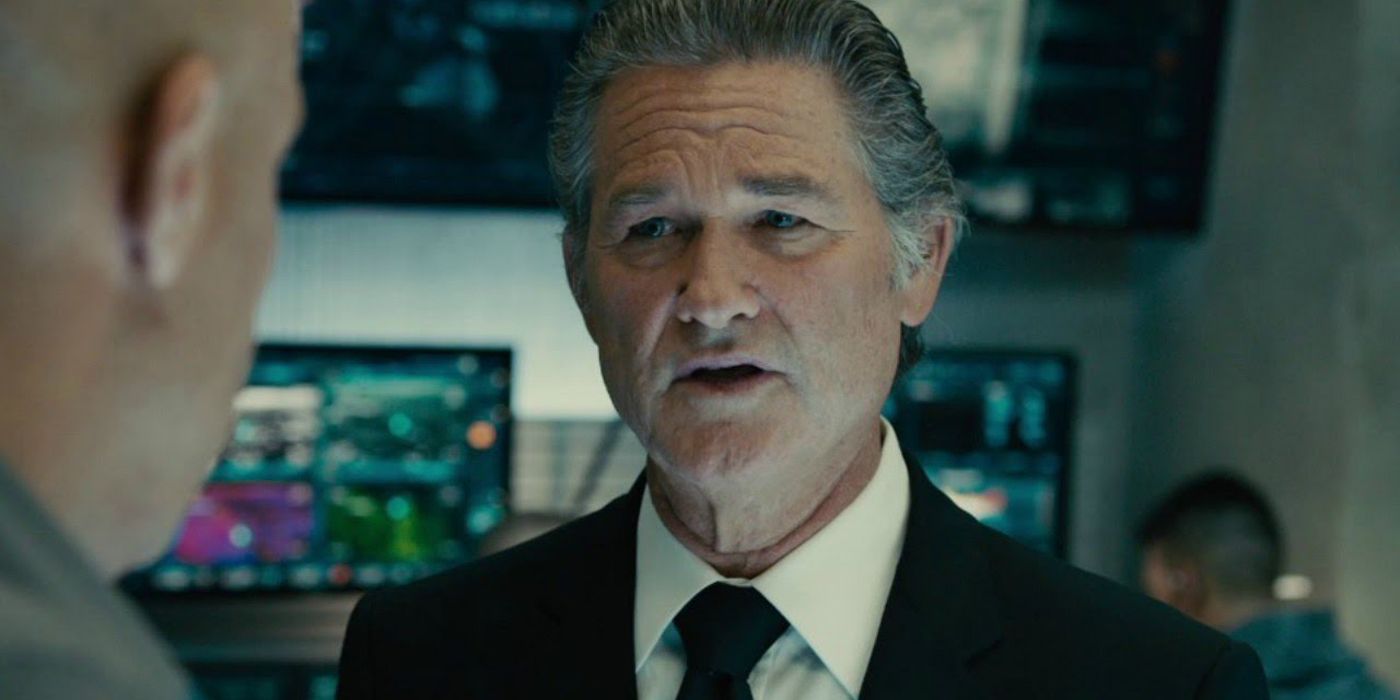 It seems likely that Mr. Nobody's disappearance is related to the capture of the cyber-terrorist Cipher (Charlize Theron). F9 showed that even behind a glass cell, Cipher was still a Machiavellian genius able to manipulate outside events to her favor. With Cipher having escaped by the end of F9, Little Nobody may be returning to call Dom and co. to help track her down in Fast X, which could reveal the location of Mr. Nobody.
Mr. Nobody vanishing might also be connected to the Eteon terrorist group, the antagonists of Fast & Furious Presents: Hobbs & Shaw. The group has yet to make an appearance in the main Fast & Furious movies, and there have been theories of Eteon and Cipher being connected. If that ends up being the case, the whereabouts of Mr. Nobody might link the franchise and Hobbs & Shaw more directly (albeit without The Rock returning as Luke Hobbs).
The Fast Saga, for as long as it's lasted, is known for its sprawling continuity and timeline that often pulls characters or story elements from several entries back into the present-day story. 2006's The Fast & the Furious: Tokyo Drift, once a seemingly forgotten footnote in the series, has been turned into one of its most crucial nexus points. Mr. Nobody's disappearance in F9 is just as crucial as Han's fake death in Tokyo Drift. The return of Little Nobody in Fast X could serve much the same function in revealing where Mr. Nobody has gone and using that reveal to advance its story. If one thing about him is clear, it's that the Fast Saga can't abandon Mr. Nobody.
NEXT: Jason Momoa's Fast X Update Should Ease Some Fan Concerns
Key Release Dates