Helen Mirren Believes She'll Return For Fast & Furious 10
Helen Mirren shares her hopes and belief that she will return for 2023's Fast & Furious 10. The sequel has been newly dubbed Fast X as filming gets underway. Originally starting as a riff on the Point Break formula with 2001's The Fast & the Furious, the series has expanded into a cultural juggernaut with ten films and counting, with an ever-expanding cast of new and returning characters. Justin Lin is back on board as director for Fast & Furious 10 and its subsequent sequel, both of which will cap off the main franchise. They will premiere on May 19, 2023 and sometime in 2024, respectively.
The Fast & Furious franchise has a knack for attracting an impressive array of movie stars, starting with Dwayne Johnson's arrival in Fast Five in 2011. Fast & Furious 10 is set to continue the trend with the already announced Brie Larson and Jason Mamoa joining; her in a mystery role, him as the upcoming film's villain. Among the more unique of the franchise's additions was Dame Helen Mirren as Magdalene "Queenie" Shaw. She has appeared in The Fate of the Furious, F9, and the spinoff Hobbs & Shaw as the mother of Deckard (Jason Statham), Hattie (Vanessa Kirby) and Owen (Luke Evans) Shaw.
Related: Gisele Isn't Dead In Fast & Furious – Every Hint For Fan Favorite Theory
In the recent interview with The Wrap, Mirren says this late in her career she's drawn to roles that would be "unexpected" for her to take, perfectly summing up how she likely wound up in Fast & Furious. When asked if she's going to be seen in Fast X, Mirren responded joyously, saying "Oh I hope so. Oh my goodness yes, I do hope so." She then went on to add, "I think you will actually."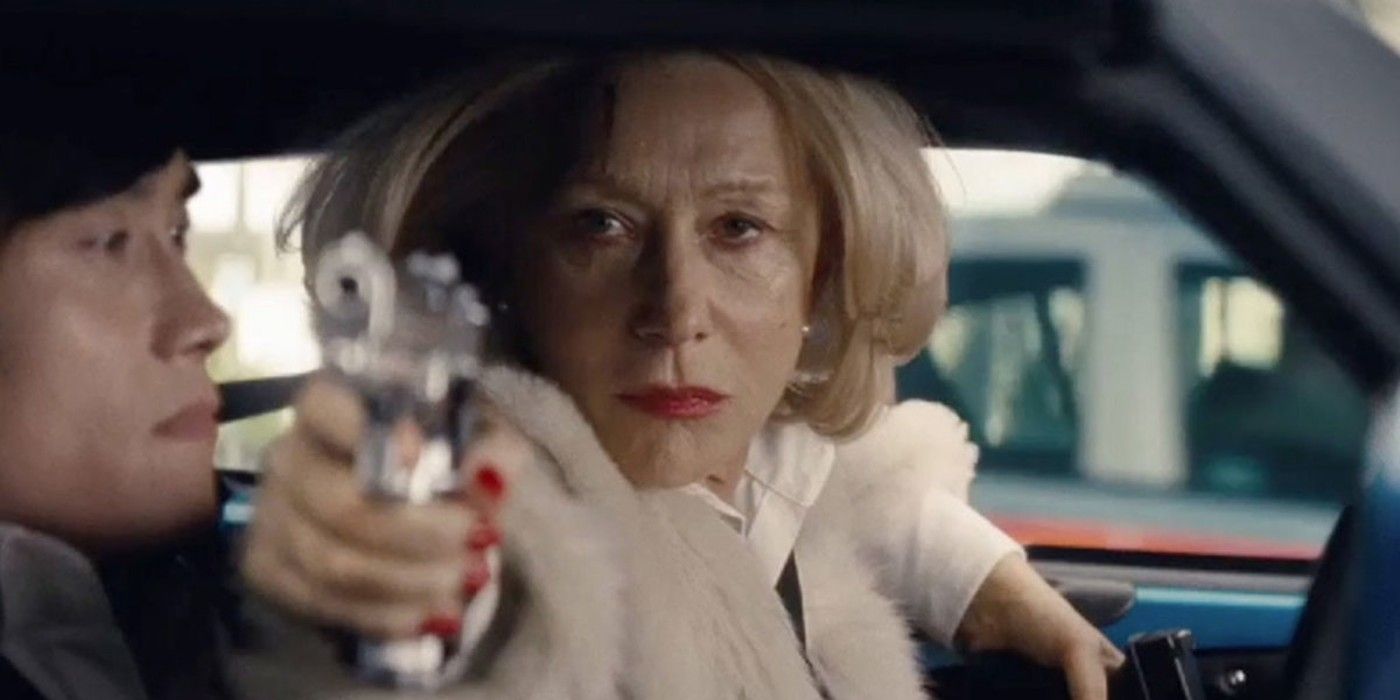 Mirren's Fast & Furious 10 casting hasn't been formally announced by Universal yet. Leading man Vin Diesel confirmed Wednesday that filming has begun, so Mirren's uncertainty about her role could mean one of two things. Either she is keeping mum about her latest turn as Queenie Shaw, or she has yet to be worked into Fast & Furious 10. Blockbuster movies are ever-changing, and Mirren could very well be a part of the upcoming blockbuster by the time it hits theaters even if she isn't already.
Last seen stealing a 2018 Noble M600 and offering sage advice to Diesel's Dom Toretto about his strained relationship to his brother Jakob (John Cena), Mirren has been a treat to watch in the Fast & Furious franchise, even in the small doses it gives audiences. Diesel has previously said he hopes to make fans proud with Fast & Furious 10, and it's hard to think of a better way to do that than to bring back Mirren. She's a beloved actor, and she seems to be having a ball playing Queenie, a role she begged Diesel to play by her own admission. Here's to hoping the Fast & Furious 10 team find a way to weave her into the increasingly absurd plots for the final two entries.
Next: Fast & Furious 10's New DCEU Actor Casting Is More Exciting Than Momoa
Source: The Wrap
Key Release Dates