Impossible 3 Became The Tokyo Drift Of The Series
Here's how Mission: Impossible 3 became to its franchise what Tokyo Drift is to The Fast And The Furious saga. Since the early 2000s, Tom Cruise has become a regular face in action movies and is famous for doing his own stunts. It was really Mission: Impossible 2 that introduced audiences to this version of Cruise, with the John Woo-helmed sequel featuring scenes where the star was really hanging from a cliff or riding through flames on a motorcycle. The Mission: Impossible movie series has since sold itself on Cruise being some kind of special effect in himself, where in addition to featuring involving stories and great characters, audiences have come to expect Cruise in some jaw-dropping stunt setpiece.
The franchise has been going from strength to strength, with the sixth movie Mission: Impossible – Fallout being one of the most successful entries so far. In retrospect, it's strange to look back on Mission: Impossible 3 as the sequel that almost killed the series. This 2006 film was the debut feature of J.J. Abrams and was released during an era of high visibility for Cruise. His personal life – especially his relationship with then-partner Katie Holmes and his couch jump incident on Oprah – turned some viewers off the actor, and while Mission: Impossible 3 – where Thandiwe Newton's Nyah didn't return – received good reviews, it became the lowest grossing of the series.
Related: The Rock & Vin Diesel's Feud – Complete Timeline Explained
This led to Cruise breaking a long relationship with Paramount, as the studio placed the blame for the sequel's underperformance on him. When it came time for a fourth movie, Paramount was actively pushing for Cruise's Hunt to retire during the story and pass the torch to Jeremy Renner's Brandt. That didn't happen, as Mission: Impossible – Ghost Protocol reinvigorated the series and Cruise as a major star. Mission: Impossible 3 is rarely considered the best of the series, but it's aged well and introduced story beats that continued to resonate throughout later movies. In that sense, it's similiar to The Fast And The Furious: Tokyo Drift, another important threequel that arrived in 2006 that nearly spelled the end of its series, only to retroactively become one of its most referenced entries.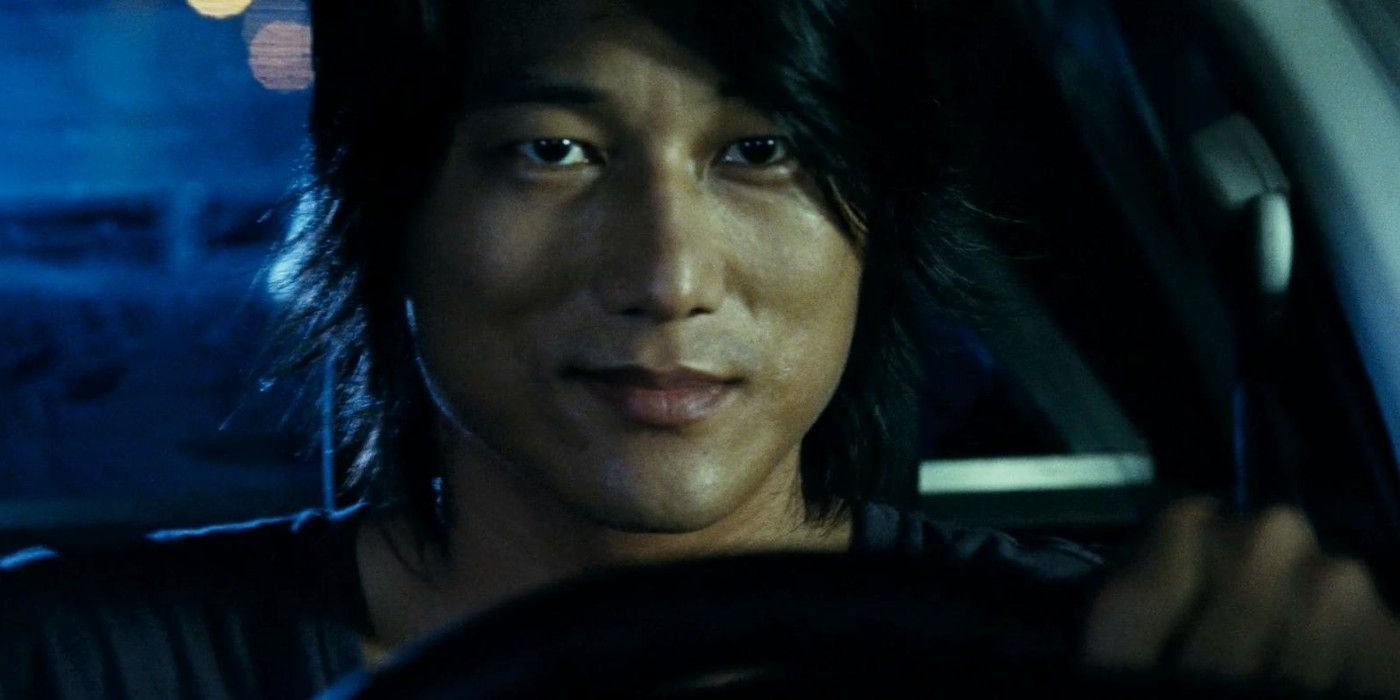 Mission: Impossible 3 set up several elements that informed the series moving forward. It humanized Ethan Hunt, making it clear he had a personal life outside the IMF and introduced his wife Julia (Michelle Monaghan). In contrast to the first two outings, M: I 3 saw Hunt as less of a one-man show and he relied on help from his team, while it also featured the first appearance of Simon Pegg's fan-favorite Benji. In later sequels, it became clear Ethan could never have a normal family life despite wanting it, with Ghost Protocol and Fallout – which has an incredible bathroom fight – exploring the emotional impact of his marriage failing and the effect it had on Julia's life too. Benji evolved into a full-on field agent and is almost unrecognizable from his appearance in the third movie, while Ethan working with a team has become a core part of the series formula.
The Fast And The Furious: Tokyo Drift, on the other hand, didn't feature any returning cast – aside from Vin Diesel in a small cameo – and tried to move in a new direction. The movie was a box-office disappointment too with later entries returning to the original characters. However, the events of Tokyo Drift played a huge role in later sequels, from the decision to mess with the timeline to keep Sung Kang's Han around to later reconning his death to involve Jason Statham's Deckard as his killer in Fast And Furious 6 – only to retcon FURTHER and reveal he faked his death in F9. Outside of Han, it introduced Lucas Black's Sean, who is now a part of Dom's crew. Both Mission: Impossible 3 and Tokyo Drift are lesser loved outings, but they still played key roles in shaping their respective franchises.
Next: Can Mission Impossible Really Survive Without Tom Cruise?
Key Release Dates