How The Fast & Furious Franchise's Future Could Look Very Different
Fast & Furious producer Neal Moritz explains how the franchise could look very different after the upcoming 10th and 11th films. Starting back in 2001 with The Fast and the Furious, the Fast & Furious franchise has now been going strong for over twenty years and holds ten films, including one spin-off movie, Hobbs and Shaw. The franchise, which stars Vin Diesel as street racer-turned-action-hero Dominic Toretto, is renowned for its massive action sequences and elaborate car chases.
Ahead of last year's release of F9: The Fast Saga, it was announced that the main franchise would end with the upcoming tenth film, which is to be split into two parts. Excitement is already building surrounding the upcoming Fast & Furious 10, which has recently added Jason Momoa to the cast as a villain, and Brie Larson in an unknown role. In addition to Diesel, Momoa, and Larson, much of the rest of the original Fast & Furious cast is expected to return, including Michelle Rodriguez, Nathalie Emmanuel, Tyrese Gibson, Ludacris, Sung Kang, Jordana Brewster, and John Cena.
Related: Why The Fast & Furious Timeline Is Out Of Order
In a new interview on The Town with Matthew Belloni podcast, Moritz reveals what he would like to see for the Fast & Furious franchise following the conclusion of the Fast Saga. In a move that many might not expect, Moritz explains that he'd actually like to see the franchise become smaller and more contained instead of going bigger. Moritz says that he'd like to go back to the spirit of the original films. Check out Moritz's full comment below:
"Honestly, I think going forward I'd like to actually go smaller. And I'd like to kind of start to go back to where we started. I think that's an interesting way to go. I like to zig and then zag. I like to try and do something different and I think that's what audiences demand these days."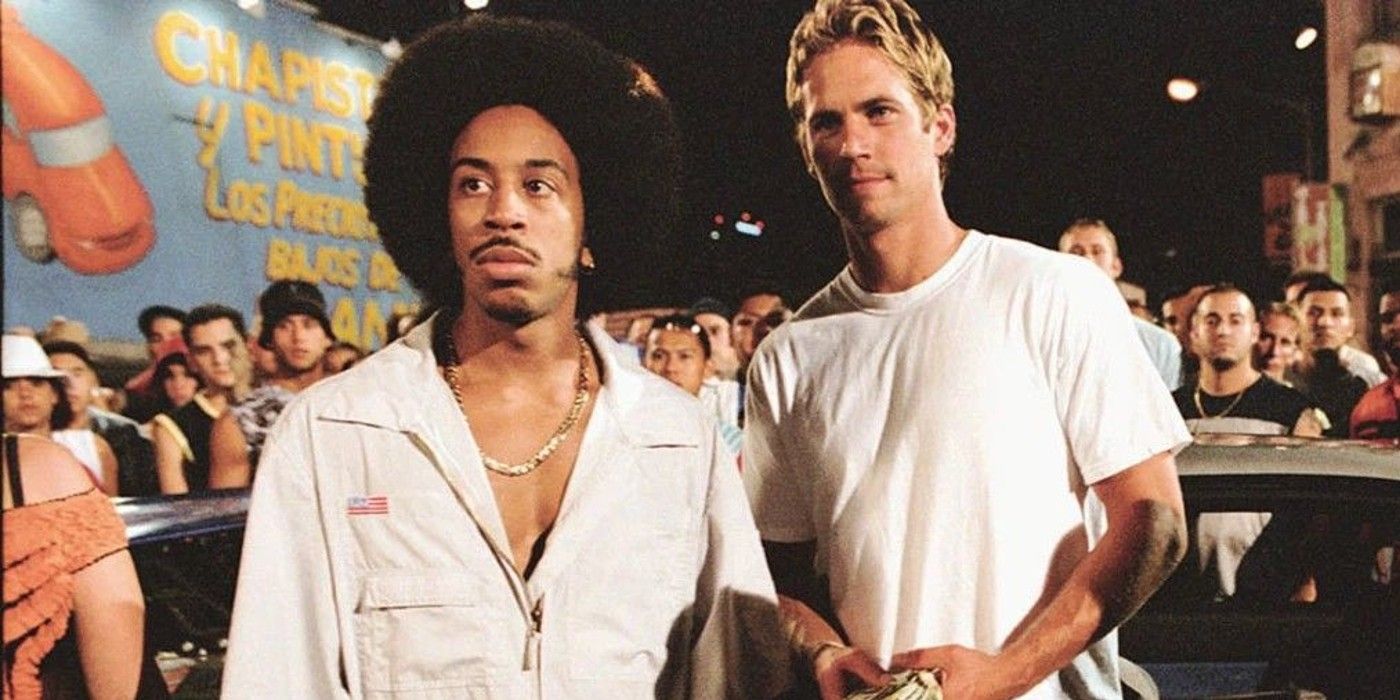 As is often lovingly pointed out by fans, Fast & Furious started off as a franchise about street racing and now has cars flying between buildings and, in F9: The Fast Saga, even going into space. Each entry in the franchise currently seems to try to go bigger and bolder than the previous installment, which, eventually, will mean that the stakes simply can't go any higher. Although he does have a few thoughts about where Fast & Furious could go following the conclusion of the Fast Saga, Moritz stresses that, right now, his focus is to make sure the next installment is good, saying, "Let's make a great movie and then we'll figure out the next one."
For many, some of the antics in the more recent Fast & Furious films are already too far beyond the realm of believability, making a move back to a more grounded street racing of the earlier films seem like a tantalizing proposition. It remains to be seen what will become of Dom and the rest of the crew in Fast & Furious 10, but it certainly sounds like the upcoming two installments will serve as a sendoff for the characters. With the Fast & Furious franchise potentially going smaller rather than bigger in the future, it might also be the perfect time to introduce a brand new cast of characters for audiences to root for.
More: Fast & Furious 10 Can Do What Vin Diesel's Movies Have Always Avoided
Source: The Town with Matthew Belloni
Key Release Dates