Brie Larson Wants to Be in A Fast & Furious Movie
Marvel megastar Brie Larson has publicly announced her love for another blockbuster franchise, saying she is "obsessed" with Fast & Furious and would jump at the chance to star in a movie. One of Hollywood's longest-running franchises, the first film, The Fast and the Furious, was released in 2001. Twenty years later, the 9th film, titled F9, was released in 2021, with almost the entire original cast reprising their roles. Sadly, in a tragic turn of fate, the franchise famously lost one of its main co-stars, Paul Walker, in a car crash in 2013.
Brie Larson was shot to star-studded renown when cast as the lead in Marvel's Captain Marvel, released in 2019. However, Larson began appearing on small screens across the country when she became the brand ambassador for major automotive brand Nissan. Since March 0f 2020, she has appeared in several television spots behind the wheel of the brand's sportiest rides. She's currently set to star in a Captain Marvel sequel titled, The Marvels.
Related: Fast & Furious 10 Needs Another Jason Statham Return More Than The Rock
The amount of test driving she gets to do as the spokesperson has given Larson a newfound appreciation for car culture. Being recently interviewed by Uproxx to speak about her latest Nissan Super Bowl ad, Larson expressed her love of the Fast & Furious films. The interviewer went so far as to suggest a Fast & Furious / Marvel crossover, to which Larson responded by calling it a "gazillion-dollar idea":
Please, please tell everybody I would of course want to be in a Fast & Furious movie. I'm obsessed. I love them. I think they're so good. They're so fun. And they've made me appreciate cars…I'm down to play new characters and whatever. Whatever it takes, but I'm very down for a crossover moment. I think you've tapped into something that is a true love of mine, so I would be so down.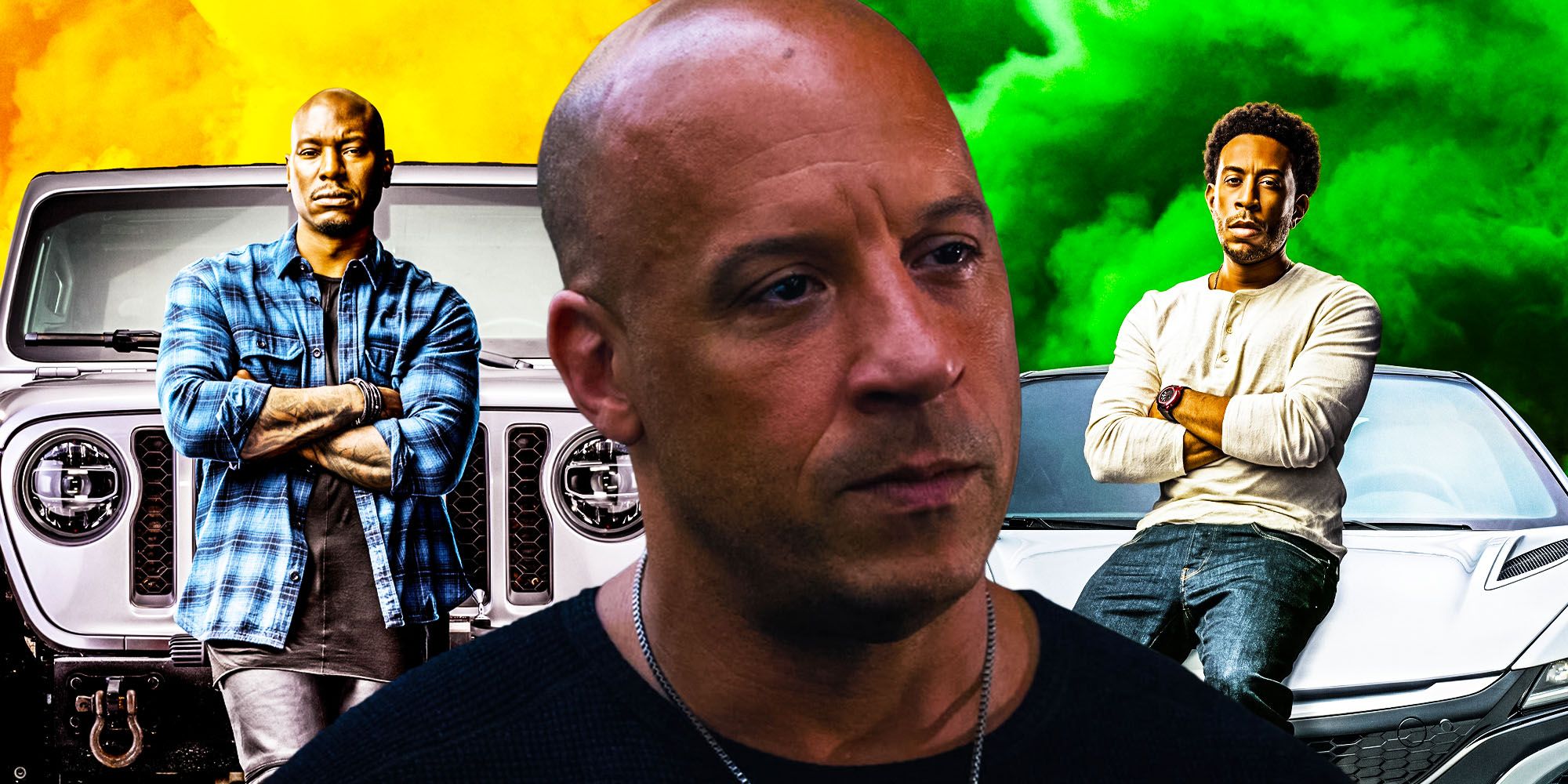 The Fast & Furious films are known for their massive ensemble casts, with each new installment adding more and more stars to their repertoire. Larson would only be the latest in a long line of female A-listers to be featured among the explosive cast, such as Charlize Theron, Michelle Rodriguez, and Helen Mirren. 2023 will see the release of Fast & Furious 10, with an 11th and final installment set to bow shortly after that, bringing the long-running franchise to an end.
This would be quite the sight to watch unfold on the big screen. Larson would be a fun addition to the franchise; however, with only two films left and filming set to begin this year, it's unlikely that any of this will come to fruition. While it is a fun concept to entertain, it's safe to say that most of this should be taken in jest, especially the thought of a crossover. We would surely sooner see the development of a DC / Marvel crossover before one involving Fast & Furious. But who knows, with the recent cross-pollination between Sony and Marvel and the acquisition of Fox by Disney, the studio landscape is nothing if not unpredictable. Larson's aforementioned Super Bowl spot also featured appearances by fellow Marvel stars Danai Gurira and Dave Bautista. That being said, there's not likely to be any formal announcement of a Captain Marvel / Guardians of the Galaxy / Fast & Furious mash-up any time soon.
Next: Brie Larson's Captain Marvel 2 Photo Teases The Perfect Villain Setup
Source: Uproxx
Key Release Dates