Why Is Ike Barinholtz Mocking Fast & Furious Again?
Warning: Spoilers ahead for The Afterparty episode 2.
Ike Barinholtz mocks the Fast & Furious franchise in his episode of The Afterparty, which is mysteriously following his notable parody of the movies in 2018's Blockers. Comedian Ike Barinholtz isn't the first actor to mock the Fast & Furious movies in a project, as the franchise is typically referenced or spoofed in films and TV shows that feature high-speed car chases or middle-aged men wanting to look tough and act like Dom Toretto. At the same time, two of Ike Barinholtz's most significant recent roles have oddly featured extended jokes specifically targeting Fast & Furious and Vin Diesel's character.
SCREENRANT VIDEO OF THE DAYSCROLL TO CONTINUE WITH CONTENT
In the 2018 comedy movie Blockers, Ike Barinholtz, Leslie Mann, and John Cena are three parents trying to stop their teenage daughters from losing their virginities on Prom night. One particular scene features Mann in the driver's seat while Barinholtz rides in the passenger seat and F9's John Cena rides in the back. While trying to chase down their kids' limo and get it to pull over, Barinholtz's character talks about having seen the Fast & Furious movies dozens of times, giving Mann tips on how to hit the limo so that it veers off the road. Telling her to ask the question "What would Vin Diesel do?," Barinholtz's Blockers scene ends with his Fast & Furious knowledge landing them in a ditch.
Related: Shaun The Sheep's Flight Before Christmas Feels Like A Fast & Furious Parody
Barinholtz seemingly has a deep admiration for the Fast & Furious franchise and some of its most mockable elements. His recent episode of The Afterparty focused on telling his character's story depicted as an action-heavy Fast & Furious spoof. His character Brett recalls the night of Xavier's murder as a Fast & Furious type of story, with Brett himself putting on his best Vin Diesel/Dominic Toretto impersonation. From repeatedly talking about how important family is, engaging in high-speed car chases and stunts, to getting into fist-fights, Ike Barinholtz's special episode of The Afterparty was unmistakably a nod to Fast & Furious. While this may seem coincidental that two of Barinholtz's biggest recent projects have mocked the car-obsessed franchise, it seems to be based on the characters he portrays and what they think would be "cool."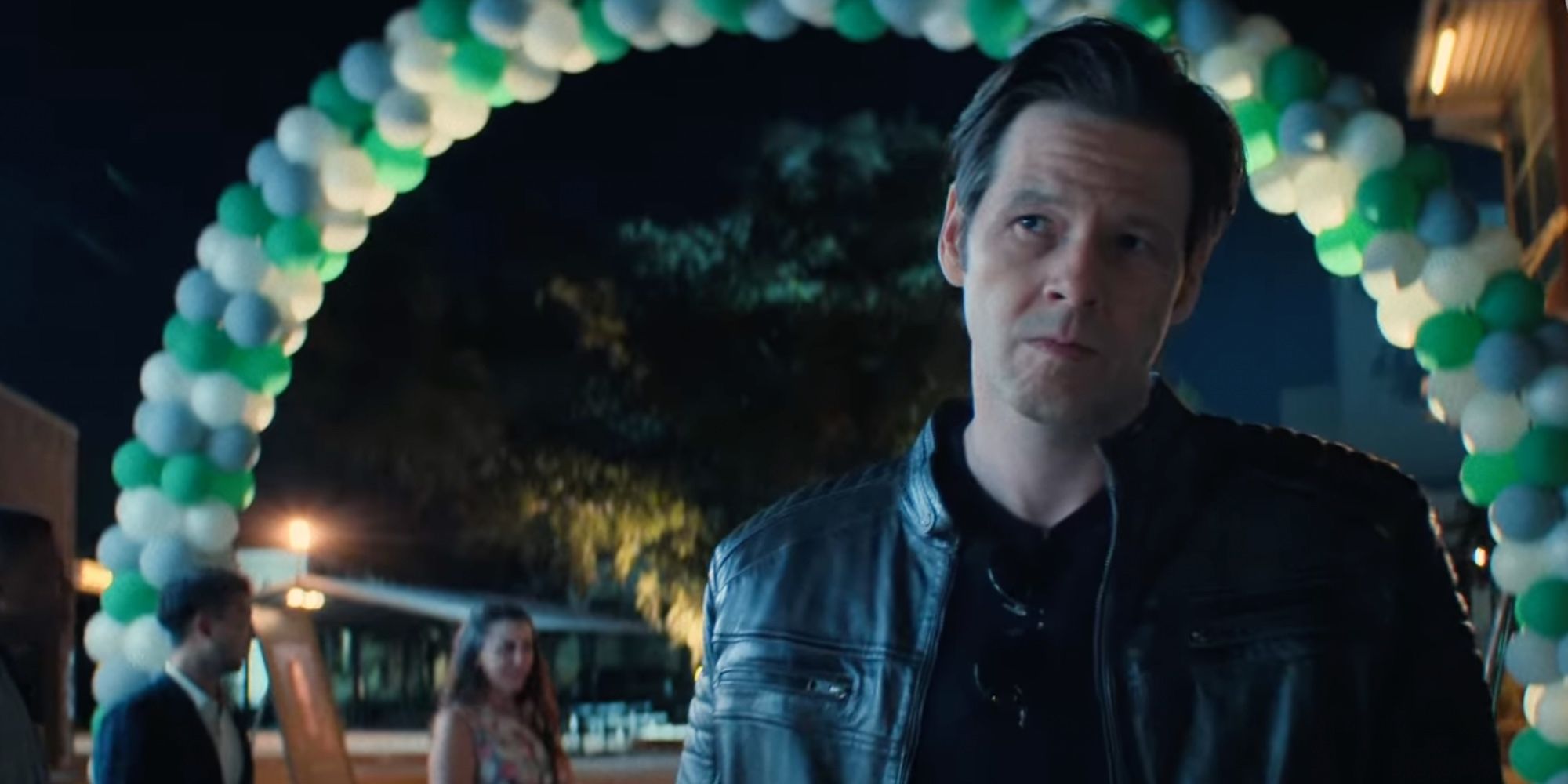 In an interview with Headliner Chicago, Barinholtz explained that Brett's focus on Fast & Furious movies for his episode was based on the character being a divorced dad and "middle-aged guy going through a midlife crisis" who "loves dad movies." The Fast & Furious franchise has long been heralded as some of the ultimate "dad movies," so it makes sense that The Afterparty's character would be parodying Dom Toretto when his character's motivation is based on trying to get his family back together as a tough guy hot-head. This also connects back to his character in Blockers, who conjures the ultimate paranoid cool dad persona that's based on "saving" his family – though both are portrayed in humorously exaggerated manners.
Clearly, Ike Barinholtz's mockery of the Fast & Furious movies in The Afterparty is all out of love, especially since his Blockers co-star John Cena ended up joining the franchise in F9 as Dom Toretto's brother Jakob. Barinholtz explained that he loves action moves and, particularly, Fast & Furious, so The Afterparty's episode was more of just a light-hearted way to poke fun at the themes of the movies and the type of audience who embraces them. The Afterparty's genre-focused episodes are also spun in a way that the character telling the story is making themselves the hero, so Ike Barinholtz's Brett clearly worships Vin Diesel's Fast & Furious character as an inspiration for trying to keep his family together.
Next: Why Fast & Furious Movies Can Still Succeed After Fast 11 & Vin Diesel
New episodes of The Afterparty release Fridays on Apple TV+.