Why Fast & Furious Movies Can Still Succeed After Fast 11 & Vin Diesel
Although the main Fast & Furious storyline seems to be nearing its end with Fast 10 and Fast 11, a new series of sequels or spin-offs without Vin Diesel may still succeed. After F9 managed to break records for a pandemic-era release, director Justin Lin is set to return for two more Fast movies that promise to conclude Dom Toretto's saga. While details about the next two installments are still unknown, Fast & Furious is always expected to, if not anything else, entertain audiences.
20 years may have passed since the first Fast & Furious film, but the franchise's ever-growing success is a constant reminder that the saga does not need superheroes or lightsabers to keep competing with some of pop culture's most famous IPs. Even though the movies' critical reception has always been mixed, the way that the characters and themes presented in the series continue to resonate with audiences across the globe cannot be ignored. From the moderate success of The Fast and the Furious in 2001 to F9 breaking box office records, the Fast & Furious franchise does not seem to slow down at obstacles.
Related: Fast & Furious 10 Needs Keanu Reeves (To Make Up For The Rock's Snub)
After many promises of a "one last ride" throughout the films, the Fast & Furious saga led by Vin Diesel in the role of Dominic Toretto is finally heading towards a conclusion. Following a recent trend of two-part epic finales as done by Infinity War and Endgame, Fast 10 and Fast 11 are expected to provide the long-awaited finale for Fast & Furious. However, while the main storyline about Toretto and his family of pilots does deserve a proper ending, Fast & Furious may have become too big and successful to end permanently. That considered, it is unlikely that Vin Diesel and most of the current cast will ever return to a Fast & Furious movie after repeatedly emphasizing that Fast 10 and 11 will truly be a finale. If Universal wants to keep the franchise alive somehow, the studio will have to find a way of continuing Fast & Furious without Vin Diesel. That is a difficult but not impossible mission.
Why Fast 10 & 11 Won't End The Fast & Furious Franchise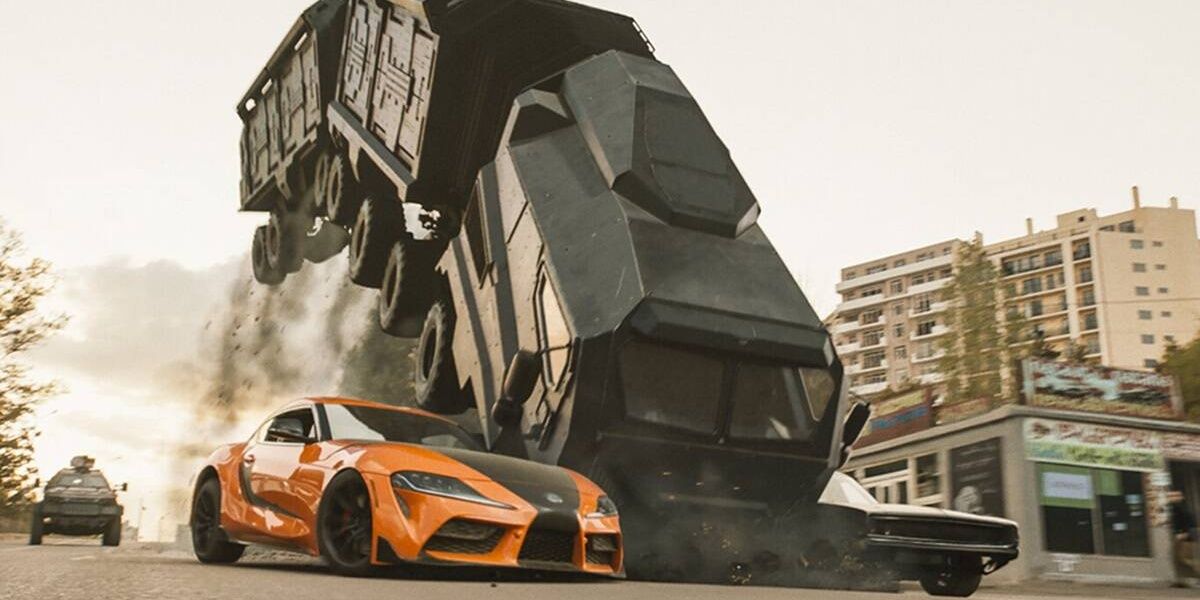 Having earned close to $6 billion at the worldwide box office, Fast & Furious is one of the most successful franchises in Hollywood. If the stolen DVDs plot of the first film indicated what the initial ambition was, today's flying cars represent that the sky is the limit for Universal's heavy hitter. Although usually pointed as a negative factor by fans of the series' early days, the shift in tone from a simple racing movie to an over-the-top action blockbuster approach is one of the reasons why the saga continues to do so well – even after two decades. Whether it is Roman surviving a landmine explosion in F9 or Hobbs changing the trajectory of a missile with his bare hands, moments of that scale add to the classic drifts and turbo engines to generate movies that, if not anything else, have become extremely fun. The transition initiated in Fast & Furious (2009) and consolidated in the large-scale heist Fast Five (2011) evolved a car-lovers niche series into a worldwide colossus.
After all the work that has been done to achieve such status, it does not seem like any studio would scrap away a franchise so successful. At a time when many studios struggle to search for strong enough IPs that can be made into a series of movies, the Fast & Furious brand has become even more valuable. As a testimony of those films' impact on pop culture, a simple feud between Dwayne Johnson and Vin Diesel on Instagram tends to generate more interest than some full-blown marketing campaigns do. From a business point of view, Fast & Furious still has a lot of potential whether with spin-offs or completely new stories.
Fast & Furious Already Proved It Can Work Without Vin Diesel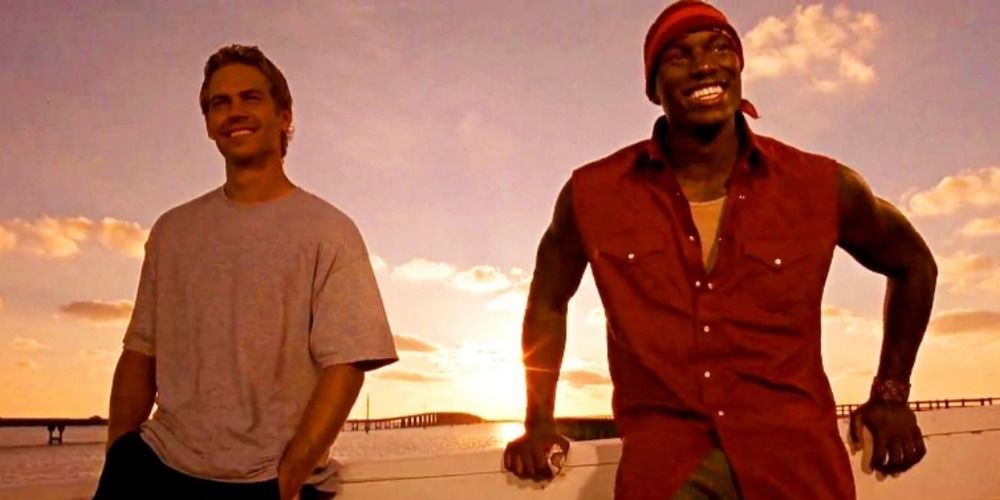 It would not be the first time that Fast & Furious tried to move on without Vin Diesel. The actor had decided not to return for the 2002 sequel 2 Fast 2 Furious, followed by Paul Walker's absence in the third installment The Fast and the Furious: Tokyo Drift four years later. While considered by some as low points in the series, 2 Fast 2 Furious and Fast & Furious: Tokyo Drift managed to keep the franchise alive by taking it in different directions to engage new audiences. Those movies had to be creative without the big names and ended up introducing new characters that are, to this day, part of the franchise's mythology. Roman, Tej, and Han are the best examples.
Related: The Rock's Absence In Fast & Furious 10 Could Make It More Ridiculous
Spin-offs are also nothing new to the franchise. Following Dwayne Johnson's departure from the Fast & Furious films, after the actor clashed with Vin Diesel, Fast & Furious Presents: Hobbs & Shaw was successfully received without taking the shine off the main storyline. On top of that, there is an animated Fast & Furious show, Spy Racers, already on its sixth season. There are also rumors about a villain-centered movie focused on Charlize Theron's Cipher. With two decades of storylines and characters at disposal, it is not difficult to pick an element in the saga to receive a spin-off.
What The Fast & Furious Franchise Should Be After Vin Diesel's Exit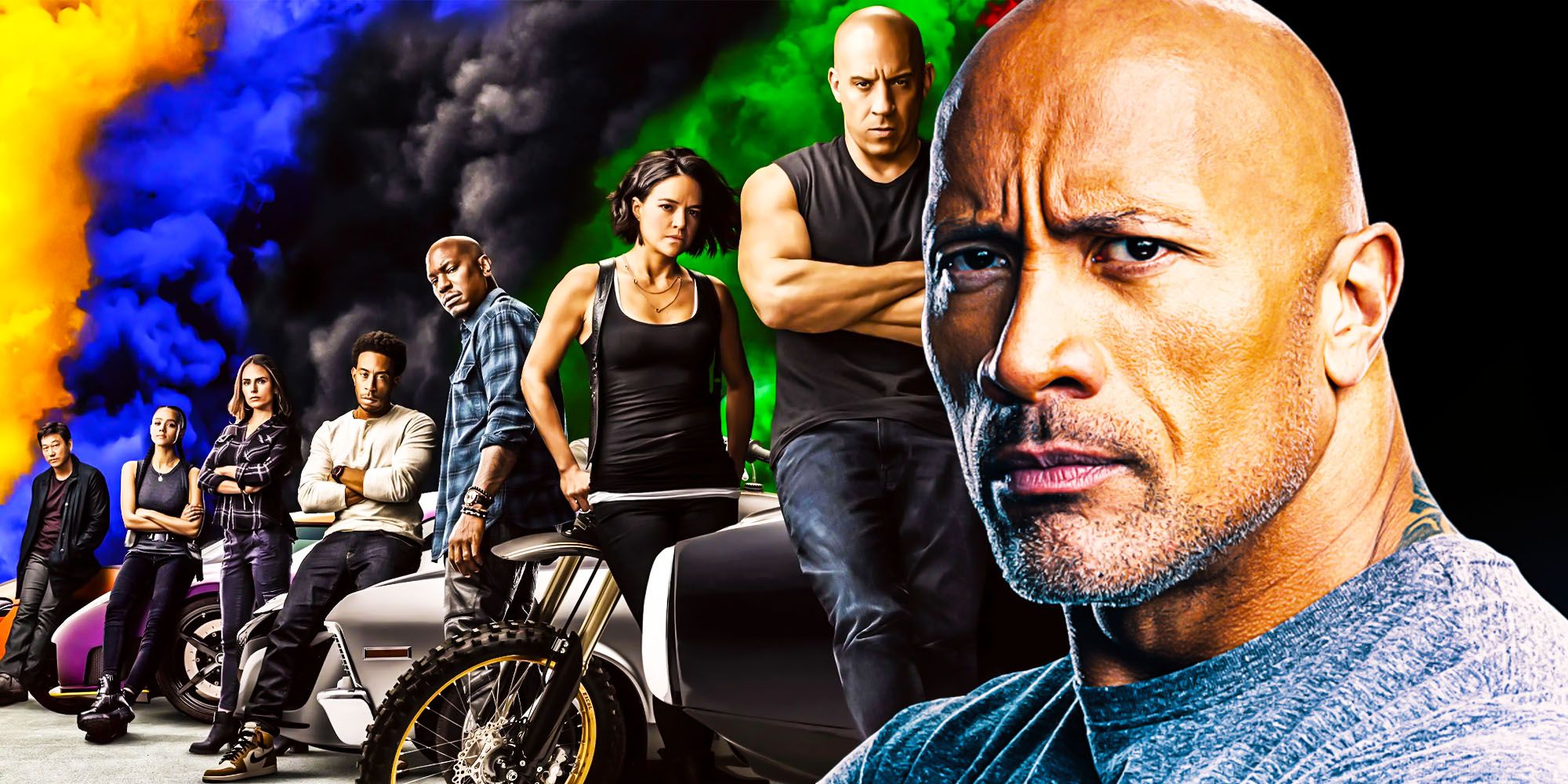 Despite the obvious impact of Vin Diesel's Dom and Paul Walker's Brian on the franchise, Fast & Furious also has a rich, diverse set of characters that connect with different parts of the audience. That diversity in names and settings is an important part of the series' financial success. Whether in the streets of Los Angeles, the curves of Tokyo, or in the beaches of Rio de Janeiro,  the Fast films have never spoken to just one demographic, and its performance overseas proves that this plural approach has worked.
That same approach could be used on a future Fast & Furious series focused on new faces. Original characters could be created with few or no connections to the previous movies, in a film that would take advantage of the brand while also starting a brand new storyline. Those films could also be powered by eventual spin-offs focused on well-known faces such as Hobbs, Shawn, and Cypher. That mixture of both old and new elements is what can give Fast & Furious a chance of moving forward without Vin Diesel.
Next: Wild Encanto Theory Perfectly Explains Vin Diesel's Fast & Furious Powers
Key Release Dates