Vin Diesel Should Make Paul Walker's Fast & Furious Joke A Reality
Vin Diesel has made it known how important the late Paul Walker still is to Fast & Furious, and turning a joke once made by the late actor into reality could be the best tribute possible to him. Following a statement from F9 director Justin Lin, audiences learned that Paul Walker once discussed making a 68th Fast & Furious film about an old Brian O'Conner. The idea of ​​a Fast 68 might be too far-fetched to become real, but that doesn't mean that Paul's pitch of an aged Brian should be disregarded.
Ever since the release of The Fate of the Furious in 2017, audiences have wondered how the franchise would address Brian O'Conner's absence, if at all. At the end of Furious 7, Brian finally retires from the crew's dangerous life and drives off into the sunset to live with Mia and their family. In the eighth film, the O'Conners are only briefly mentioned by Letty, who reaffirms the importance of not bothering Mia and Brian. In F9, although Mia was part of the action, Brian was again only referenced with his blue Nissan arriving at the family barbecue in the final scene.
Related: Fast & Furious 10 Needs Keanu Reeves (To Make Up For The Rock's Snub)
As the franchise nears its end with a two-part film, the question of how the series will say a last goodbye to Brian O'Conner as well as to the entire Toretto family has become more and more relevant. To perform the long-awaited one last ride of the franchise without somehow incorporating its most important pillar along with Vin Diesel would be a disservice to the legacy created from 2001's The Fast and the Furious. That's why finding a meaningful role for O'Conner in the last two films is so important. While the same techniques used during Brian's scenes in Furious 7 can accomplish that goal, Vin Diesel should go beyond what is expected and make Paul Walker's pitch for old Brian O'Conner a reality in some way.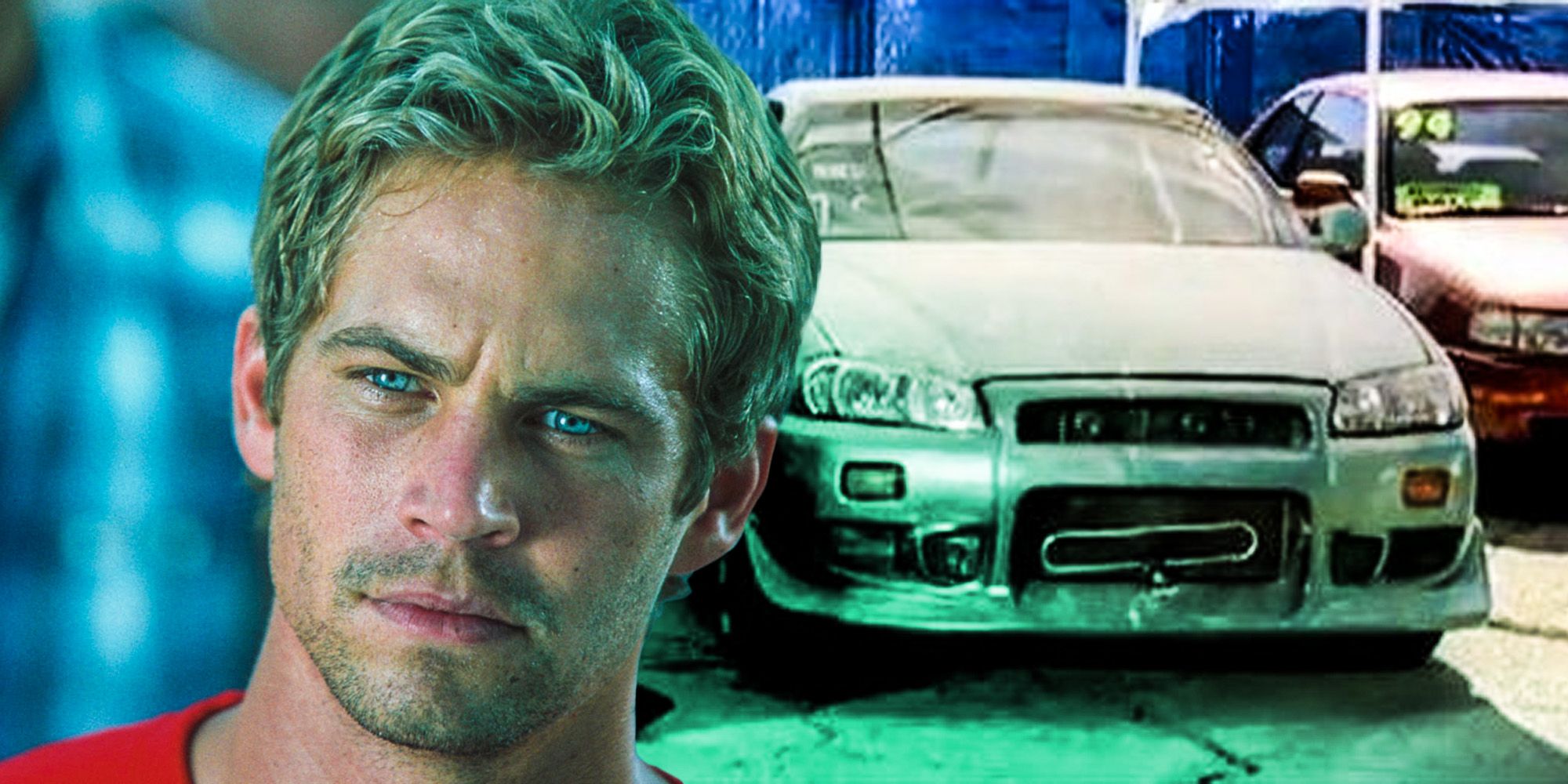 Rather than a full-length movie set in the future, a simple epilogue or flashforward showing Dom and Brian in their 60s still being speed-aficionados would be enough to bring a touching yet humorous conclusion to the arcs of the characters. Similar to the end of Furious 7, the scene would not need much context or information about what would happen next, and could only focus on a mundane moment for the duo. The scene could even feature future versions of other iconic characters such as Roman and Tej, who defied science by going into space in F9, and highlight that Hollywood's most famous family of drivers never stopped growing.
Friendship and the importance of family are the most significant themes presented in Fast & Furious, and a scene like that would do the franchise's core justice. Whether set in a street race or at one of Dom's famous barbecues, an epilogue far away into the future could offer audiences one last look at their favorite characters in a familiar, easily recognizable scenario. It could also be a chance to bring Hobbs back for at least a few seconds, given that a full return of the character has been ruled out following the ever-growing Dwayne Johnson and Vin Diesel feud.
Paul Walker's joke made into reality may be what Vin Diesel needs to achieve a satisfying goodbye for Brian O'Conner in Fast & Furious. The absence of Walker still leaves fans and admirers sorrowful, but his contribution to the franchise will never be forgotten. A happy and accomplished old man O'Conner alongside Dom and Mia in the series' final scenes could be the perfect ending to the saga, and a moment that audiences will never forget.
Next: Avatar Sequels' Vin Diesel Casting Has A Meta Fast & Furious Link
Key Release Dates