John Cena Says He'd Love To Return For Fast & Furious 10
John Cena is open to the idea of returning for another Fast & the Furious movie, reprising his role as Jakob Toretto, the brother of Vin Diesel's Dom Toretto in the blockbuster series. Cena made his Fast debut in 2021's F9 as the latest foil for Dom and his team. The surprise reveal that Dom has a brother, and that his brother is involved in high-tech international crime, upended much of what viewers knew about the Fast franchise and its characters' histories. Now, it seems, the WWE star wants to keep that story going.
SCREENRANT VIDEO OF THE DAYSCROLL TO CONTINUE WITH CONTENT
Though Jakob Toretto had never been mentioned in previous films, the character was retconned into F9 as the estranged brother to Dom and Mia Toretto (Jordana Brewster). The movie saw him working with Charlize Theron, returning as the criminal mastermind Cipher, in a plot to take control of the world's weapons systems. While he spends most of the movie as a villain, when he's betrayed by his cohorts at the end, Jakob ends up helping Dom and his team. Despite their skirmishes throughout the film's first two acts, much like Jason Statham's Deckard Shaw, Jakob becomes somewhat of an ally of the Fast crew by the movie's finale, leaving the door open for him to return in future installments. It seems the actor is eager to do so.
Related: How Fast & Furious 10 Can Actually Top F9's Space Travel
Cena is currently on a press tour to promote the HBO Max series, Peacemaker, and one of the stops brought him to Good Morning America. There, he was asked by host Michael Strahan if he'd be interested in returning for the next installment of the Fast franchise. Cena, decked out in his Peacemaker costume, said that he'd be thrilled to return for another film and is basically just waiting to be asked. Check out his comments below:
I can tell you this: you probably won't see me in Fast 10 dressed like [Peacemaker], but I really hope you see me in Fast 10. I know they're gearing up for production and I would love nothing more than to return to the franchise. I'm a big fan myself.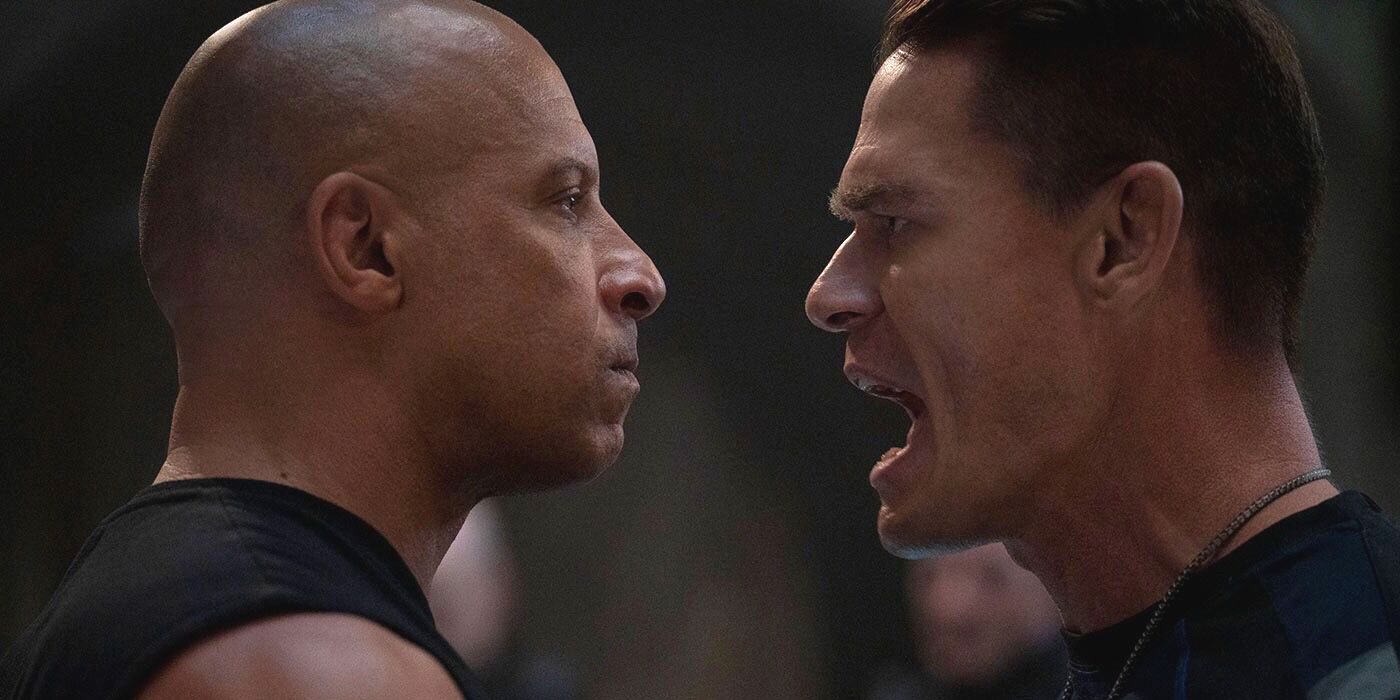 Cena may be eager to return to the Fast franchise, but the same can't be said for all of the series' previous stars. Dwayne "The Rock" Johnson has had a notoriously uneasy relationship with Vin Diesel since the former's franchise debut in 2011's Fast 5. He's declining to return for Fast 10. Despite Diesel making a public attempt to bury the hatchet between the two powerhouses, it seems like the core Fast series may have seen the last of Johnson as Luke Hobbs, though he's never publicly turned down the idea of a sequel to the Hobbs and Shaw spinoff.
It doesn't seem any public petitions are going to be necessary to get Cena back in the role. The Fast movies continue to grow more epic in scope and scale with each installment and show no signs of slowing down. As such, it makes sense to continue adding to the Fast & Furious team roster for future adventures. Cena is just waiting for the call.
Next: The Rock's Absence In Fast & Furious 10 Could Make It More Ridiculous
Source: Good Morning America