Paul Walker Once Joked About Making Fast 68 as Old Brian O'Conner
F9: The Fast Saga director Justin Lin recently revealed that at one point, he and the late Paul Walker had once discussed making a 68th Fast & Furious film, or Fast 68, together. Lin has directed a total of five films in the globally popular franchise, beginning with The Fast and the Furious: Tokyo Drift in 2006. To date, the series as a whole has grossed over $6 billion worldwide since 2001. Lin is also currently attached to direct Fast 10 and 11, which are believed to be the final films in the franchise.
SCREENRANT VIDEO OF THE DAYSCROLL TO CONTINUE WITH CONTENT
Former franchise co-star, Walker, originally starred with Vin Diesel in the 2001 hit, The Fast and The Furious, as Brian O'Conner. The actor then starred in an additional five Fast and Furious films, with the last being Furious 7. Tragically, the actor passed away in 2013 before completing that film, which was eventually released in 2015 with innovative CGI and the actor's brothers used to complete his scenes in the film.
Related: Every Way Fast 10 & 11 Can Include Paul Walker's Brian
Speaking with Insider, Lin shared that he has been thinking about the inevitable finale in the franchise for nearly ten years. He also discussed his memories of past conversations with Walker regarding the possibilities, with Walker asking, "Well, what would be the final film?" Surprisingly, Lin even revealed that that two had actually discussed developing a separate Fast and Furious project in an entirely different genre, titled Fast 68. In the proposed film, he jokes that Walker would've reprised the role of O'Conner as an old man. Read what Lin said below:
"At one point, we were gonna make a short film and it was going to be a comedy," Lin said of an idea he and Walker tossed around. "It was gonna be 'Fast 68' and it was going to be Brian O'Conner with the walker. It was this whole joke. We had the whole thing."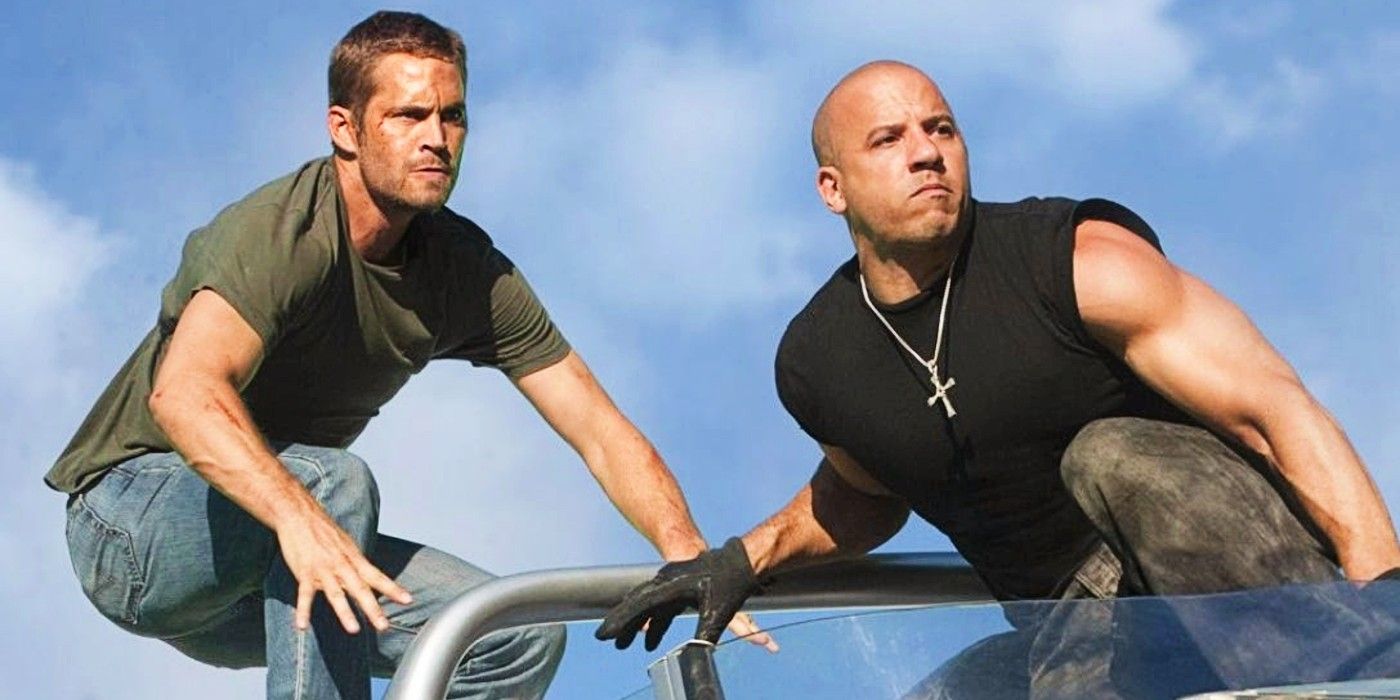 Unfortunately, the potentially hilarious short film was never made. Meanwhile, development on the Fast and Furious 10 continues to move ahead, as Universal Pictures has already set a release date for May 2023. Cast members who are expected to return include franchise star, Diesel, along with Michelle Rodriguez, Tyrese Gibson, and Ludacris, among others. But, one former cast member who will not be returning is Dwayne Johnson, who declined a return after Diesel publicly asked Johnson on social media to come back for the next film. Johnson expressed disapproval at Diesel mentioning Walker's death in the social media post where he pleaded for his return.
Walker was well known for having a good sense of humor, and a self-aware comedy directed by Lin could have held great promise. It is unclear how such a film might have been distributed, however. Although, its inclusion as bonus content on home video and digital release alongside a film entry may have been likely. A blooper gag was released years ago featuring Walker humorously pretending to be Diesel in a video that went viral. It represents a missed opportunity for what might have been a memorable comedic Fast and Furious film from Walker.
More: Fast & Furious 11 Will Struggle To End The Saga Without A Paul Walker Return
Source: Insider