The Rock's Absence Could Make It More Ridiculous
Dwayne Johnson has made clear he won't be returning for Fast & Furious 10, and his absence could heighten the franchise's growing silliness. Johnson first appeared as Luke Hobbs in 2011's Fast Five, becoming one of the franchise's core characters as it grew into a mainstream giant. Hobbs would even appear in his own spin-off with Jason Statham's Deckard Shaw in 2019's Fast & Furious Presents: Hobbs & Shaw, but his time in the mainline series has come to an end.
Johnson's departure stems from a rift between himself and Vin Diesel, though full details on their falling out aren't known. Diesel made headlines in 2021 with an Instagram post in which he publicly asked Johnson to return for the planned two-part finale of the series, Fast 10 and Fast 11. However, Johnson has definitively shut the door on any possible return, stating there's "no chance" he'll make a return in an interview with CNN.
RELATED: Fast & Furious 10 Needs Keanu Reeves (To Make Up For The Rock's Snub)
With Hobbs' absence from Fast 10 and Fast 11 set in stone, the finale is sure to feel noticeably different from how it was originally planned to conclude. The truth is, since coming aboard, The Rock's Hobbs had an unseen but crucial stabilizing effect on the Fast Saga progressively one-upping each film in the series. Here's how Dwayne Johnson not returning for the Fast Saga's finale could actually lead to it being more over-the-top than ever.
Why Fast 10 & 11 Might Become More Ridiculous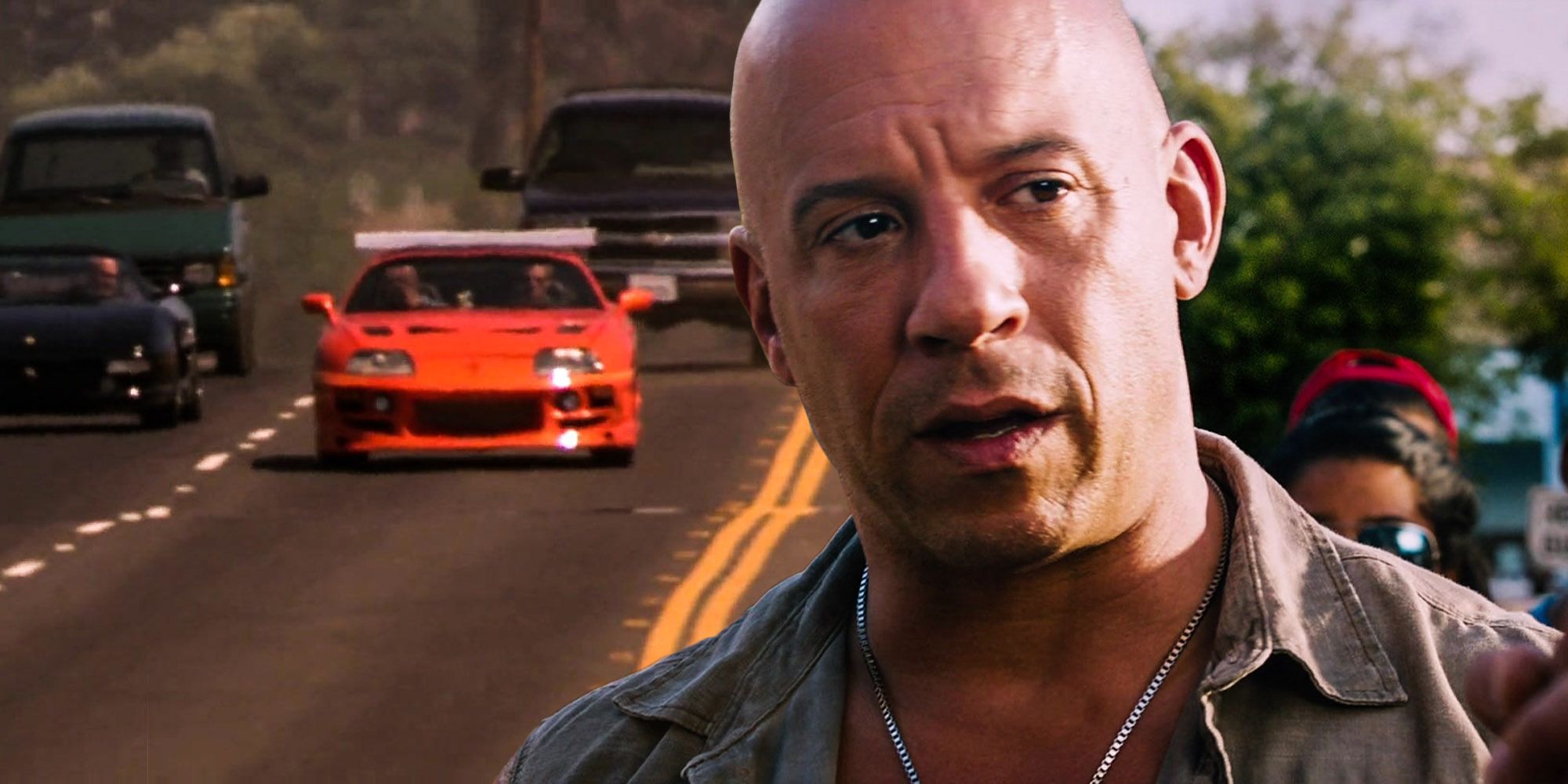 While each Fast & Furious movie in the franchise's post-Fast Five transformation has been more outrageous than the last, the extent of that hasn't necessarily been equal for every character involved. As the face of the series, Dom has been the man to pull off some of the most absurd feats in each movie, which usually involves his automotive skills and is frequently more akin to something out of a superhero movie. Johnson's Hobbs, on the other hand, has been a different story, which a much greater emphasis on the lawman as a more physical warrior in his role in the series.
Of course, Hobbs has hardly been without his own moments of insane superhuman acts, such as his famed helicopter scene in Hobbs & Shaw. However, Johnson's role as Hobbs has made at least a marginal effort to ground Hobbs' strength in something resembling quasi-plausible human capability and physics. To the extent that the Fast & Furious movies have had any basis in realism since Fast Five, Hobbs has primarily been the one to keep it that way even as his own strength borders on superhuman. His absence from the franchise now leaves nothing to balance out Dom pulling out completely new superpowers at his leisure. Meanwhile, that doesn't mean that Hobbs is out of the picture altogether.
Hobbs Still Has A Future In The Franchise (With Shaw)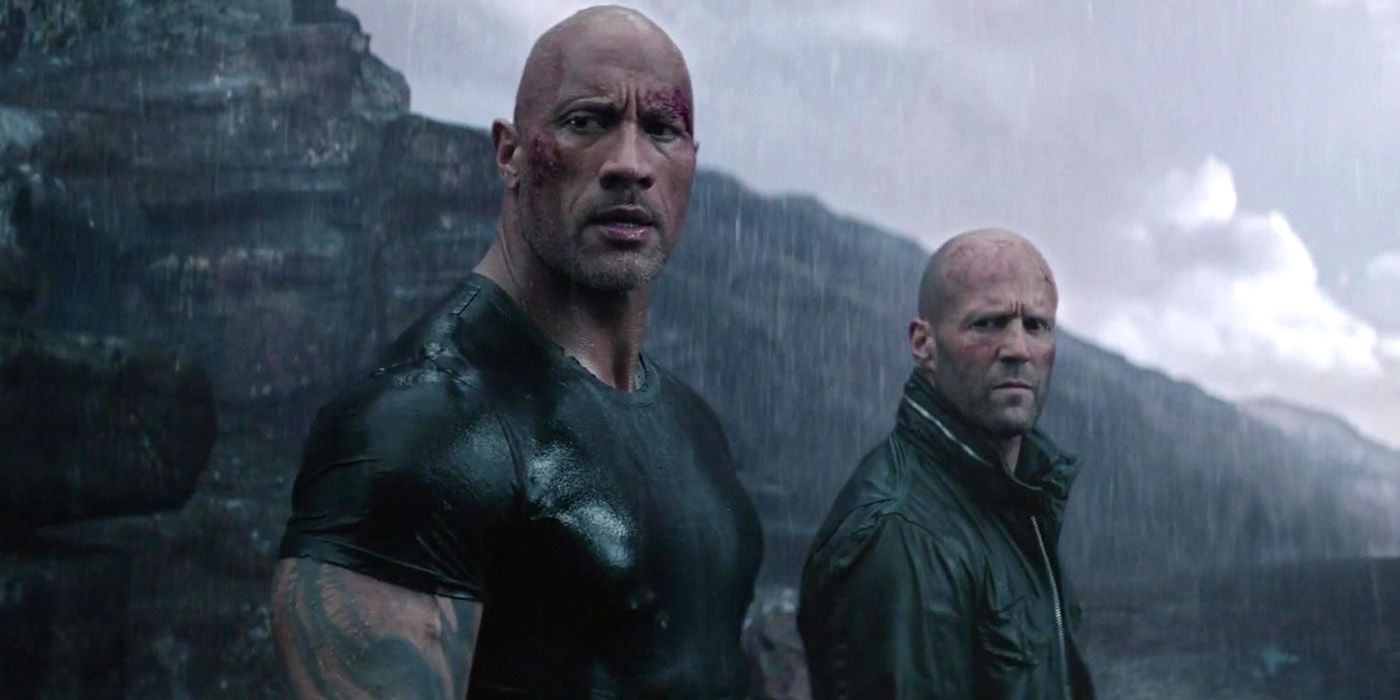 While Johnson may not be returning for the two-part finale to the Fast Saga, he's still a part of the franchise by way of the forthcoming Hobbs & Shaw 2. Being part of the Fast & Furious series, Hobbs and Shaw didn't recuse itself from partaking in feats like Hobbs jumping out of a skyscraper to catch an enemy. Nonetheless, the spin-off is a lot closer in tone to Fast Five than F9 with how much it indulges in the franchise's current embrace of constantly going over the top.
RELATED: Every Car The Main Characters Drive In F9
Directed by John Wick co-director David Leitch, Hobbs & Shaw was the most focused of the series on fight scenes and involved genuinely practical stunt work. Even its cybernetic villain Brixton Lore (Idris Elba) and the Eteon terrorist group, while clear sci-fi elements, didn't go so over the line as to be laughable. Compared to The Fate of the Furious and F9, Hobbs & Shaw is the most (relatively) grounded of the contemporary Fast & Furious movies. With Hobbs splintering off from the main series with Jason Statham's Deckard Shaw, the Hobbs & Shaw corner of the Fast & Furious franchise may end up highlighting how much the primary series no longer cares about any passing relationship with logic, and it could also bring something else to light, too.
The Fast Saga's Finale Might Feel Very Different Now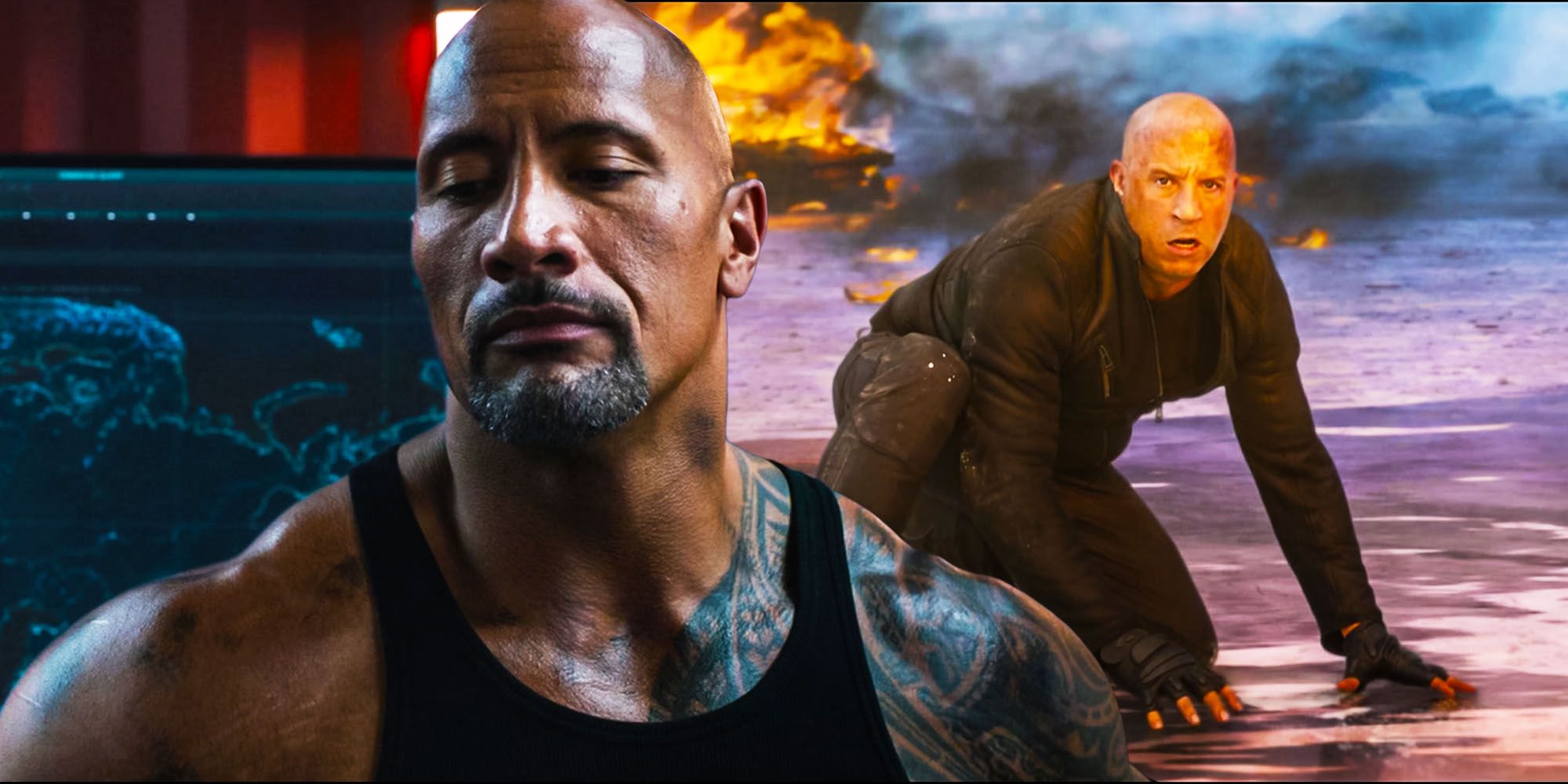 Depending on the timing of when Hobbs & Shaw 2 arrives and how long Johnson and Statham's spin-off team-ups last, the Fast Saga's end might be a lot different from what was originally planned. Diesel's words in his effort to coax Johnson back to Fast 10 & 11 suggests he may have seen Hobbs as a significant and possibly indispensable player in the franchise's two-part conclusion. Johnson standing his ground on his departure obviously means whatever role Hobbs was to have will now have to be written around or possibly given to another character, but the implications go further than this.
It also would mean a now re-centered emphasis on Dom's superpowered automotive action heroics without Hobbs around. After F9, there's nothing to say that Fast & Furious can't now turn into a literal, rather than covert, superhero series. After F9, Fast 10 & Fast 11 can simply throw caution to the wind and overtly reveal Dominic Toretto and his crew as the superhumans that Roman (Tyrese Gibson) suspected they were, and with the moderation that Hobbs provided now absent, there's even less to say the finale of Fast Saga can't go out that way.
The Rock's absence from the finale of the Fast & Furious franchise has probably been disappointing news for many fans of Hobbs' role as an ally to Dom's crew. However, what Johnson has had to say regarding the nature of his departure also suggests that it's for the best for all parties involved. Furthermore, with Hobbs now having a home all his own the Hobbs & Shaw side of the franchise and the transition the Fast & Furious series has undergone, Hobbs himself no longer works like he once did in the series, which gives more context to Hobbs' departure. While the finale of the Fast & Furious franchise will have to wrap up without Johnson as Hobbs, the most unexpected side effect of all might be that the series could conclude with what little remaining concern it has for physics, logic, and realism completely, instead of mostly, jettisoned.
NEXT: How Fast & Furious 10 Can Actually Top F9's Space Travel
Key Release Dates