Fast & Furious Star Ludacris Comments On The Rock & Vin Diesel Feud
Fast & Furious star, Ludacris, recently commented on the Dwayne Johnson and Vin Diesel feud. The Johnson and Diesel feud began with Fast Five, after Johnson, better known as "The Rock," took to Instagram to make a passive-aggressive post that called out the unprofessionalism displayed by unnamed actors on the film's set. Johnson likened these actors to "candy asses," but never specified any names. However, it was later revealed that Johnson was, in fact, making references to Diesel in his post.
SCREENRANT VIDEO OF THE DAYSCROLL TO CONTINUE WITH CONTENT
Although he'd go on to star in the Fast & Furious spin-off, Hobbs & Shaw, Johnson was absent from the latest installment in the franchise, F9. His absence led many to wonder whether his feud with Diesel was to blame. However, after the dust settled in the years following Johnson's original post, Diesel has gone on to talk about his tough love for Johnson. While the pair of actors have seemed to settle their beef on both social media and in interviews, that hasn't stopped fellow Fast & Furious cast members from weighing in.
Related: Vin Diesel Uses Helen Mirren's F9 Cameo To Fire A Shot At Dwayne Johnson
Speaking to Us Weekly, Ludacris comments on the Johnson and Diesel feud that brewed on the set of Fast & Furious. Ludacris tells the magazine that the rift among his co-stars is a "delicate situation." The rapper-turned-actor is fully aware of the tension between the two men, however, he prefers to let them handle it themselves. View Ludacris' comment on the Johnson and Diesel feud below:
"All I can say is that, from what I understand, I know those are two grown men. I believe The Rock has spoken on that, and I don't want to speak for either one of them. So, I would leave it to whatever their words are and keep it that way, because it's a delicate situation."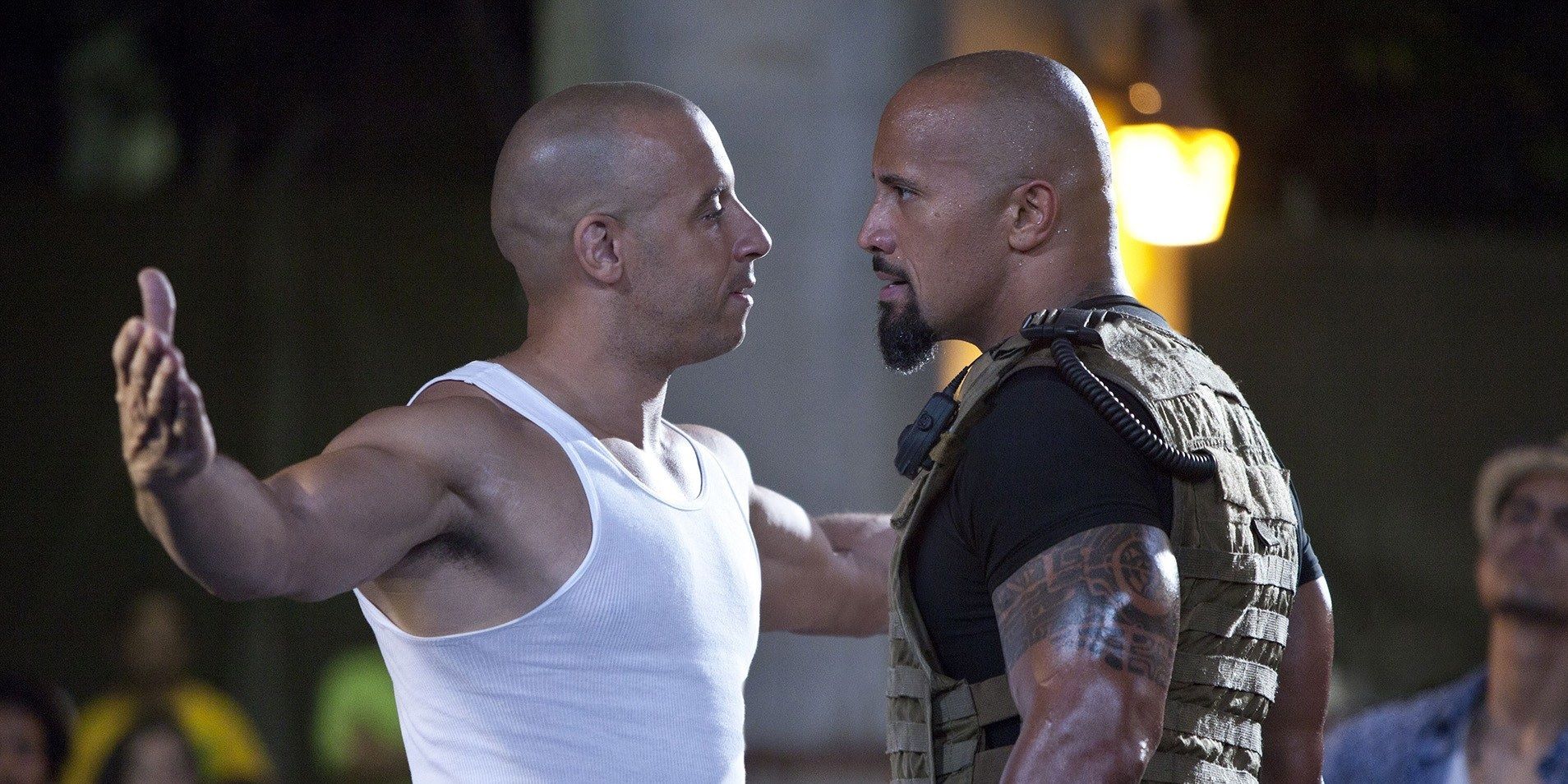 The alleged hostilities between Johnson and Diesel grew so much that the pair never appeared in the same scene in 2017's The Fate of the Furious. Since deleting his social media post that brought national attention to the feud, Johnson has recently expressed his regret in making it public. In a recent interview, Johnson commented on the feud, saying, "it wasn't my best day, sharing that." Since the rift began, the two actors seem to have made up, however, Johnson is not currently scheduled to appear in the two upcoming Fast & Furious sequels. Although, he will reprise his role in the Hobbs & Shaw sequel.
While Ludacris wouldn't go into detail on the feud, the actor at least acknowledged the tension on set. Johnson and Diesel may not be feuding anymore, but it doesn't appear the two actors will be working together any time soon. This means that while Ludacris is set to reprise his role as mechanic-turned-hacker Tej in the next two Fast & Furious movies, Johnson's character will remain absent.
Next: The Rock Is Wrong About His Vin Diesel Feud
Source: Us Weekly