The Rock Is Wrong About His Vin Diesel Feud
Dwayne "The Rock" Johnson said he "shouldn't have shared" his infamous Fast and Furious feud with Vin Diesel with the public, but, in this case, the actor is wrong. The Vin Diesel and Dwayne Johnson feud began years ago. After several appearances in the franchise, Johnson seemingly took issue with how Diesel, who's also a producer on The Fast Saga, was conducting himself. Things came to a head on the eighth film in the franchise, Fate of the Furious, with Johnson calling Diesel out in a since-deleted Instagram post. Though the pair had reportedly quashed the issues in a meeting together, the feud has repeatedly come up in interviews and entertainment news ever since.
SCREENRANT VIDEO OF THE DAYSCROLL TO CONTINUE WITH CONTENT
Since the Johnson and Diesel feud became public, the pair have coexisted in the Fast and Furious franchise without having to coexist on set. Johnson broke off from the main franchise and paired himself with Jason Statham's Deckard Shaw in 2019's Hobbs & Shaw. The film was successful at the box office, earning more than 750 million worldwide and showing that Johnson's Luke Hobbs didn't need to remain tethered to the primary Fast and Furious slate. On the other hand, Diesel has continued as Dominic Toretto in the main Fast and Furious films. Recently, F9 brought in more than 700 million worldwide amidst a global pandemic, becoming one of the highest-grossing films of 2021.
Related: Vin Diesel Uses Helen Mirren's F9 Cameo To Fire A Shot At Dwayne Johnson
Johnson recently shared that he had regrets about making his feud public; however, the actor did nothing wrong. In an interview (via Vanity Fair), Johnson reflected on the feud, saying it wasn't his best day when he chose to share the issues publicly. Johnson said crew members thanked him for speaking out about Diesel's behavior, but he'd prefer to take care of those kinds of problems "away from the public." While Johnson may have wished to handle things differently, several positives came out of the situation.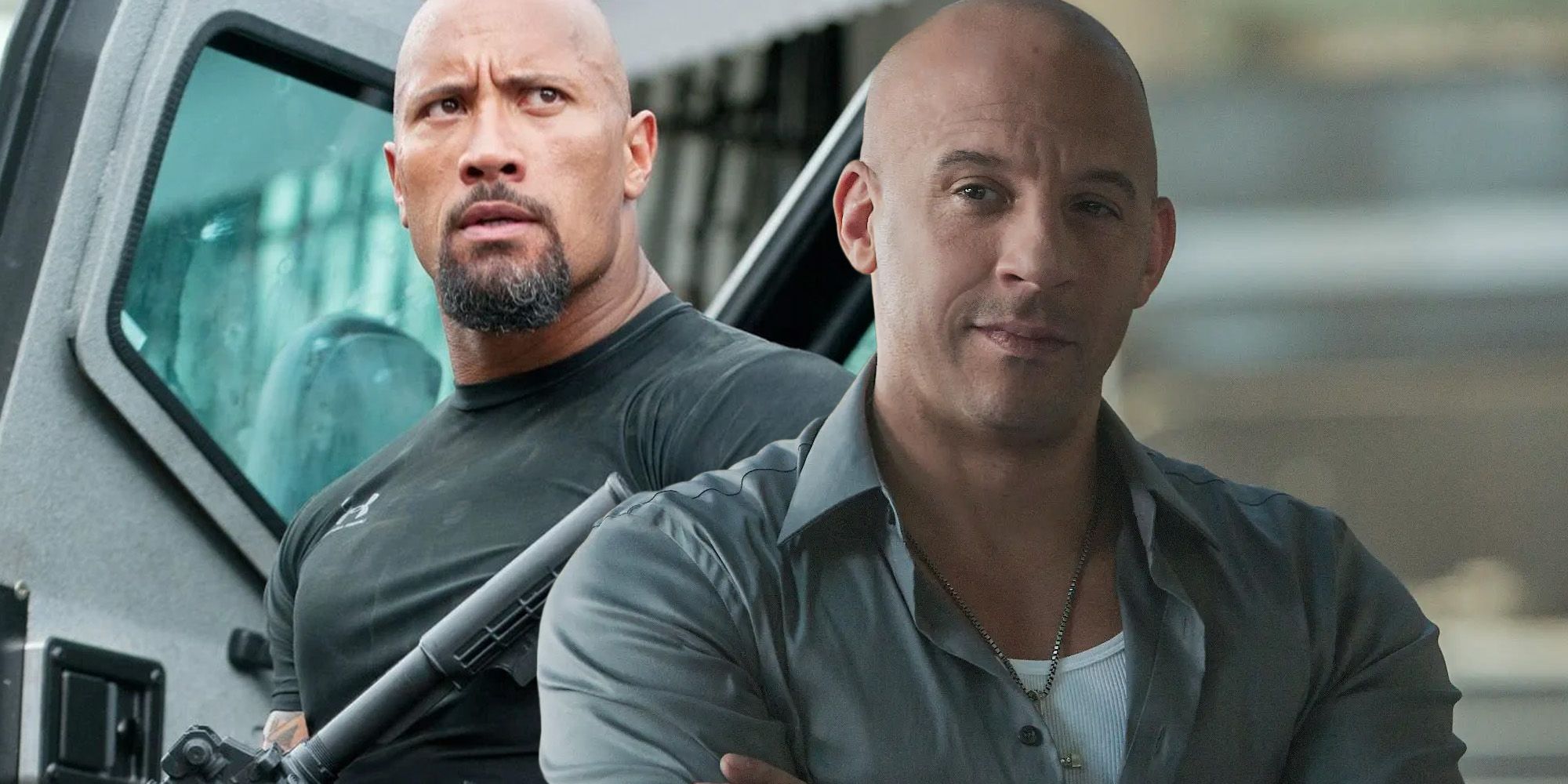 First and foremost, Johnson spoke up for people who couldn't. The actor hasn't gone into details about what specific behavior or incident ignited the feud. However, the fact that crew members thanked him is telling. According to Johnson, "Every single crew member found their way to me and either quietly thanked me or sent me a note." If that's true, it's shocking. And it shows something wasn't right on the Fast and Furious set. Though specifics aren't known, it's clear the behavior was bad enough to affect several people working on the films. If that's the case, the actor was right to call it out publicly.
Though Dwayne Johnson has regrets, the feud is still making headlines today. When news first broke about Johnson's feud with Diesel, there was speculation that it was simply a publicity stunt to drive up the box office, which it apparently did. At one point, Fate of the Furious held the record for best box office opening ever, topping Star Wars: The Force Awakens with more than 530 million worldwide. The feud continues to reemerge whenever a Fast and Furious film releases, and it's clear it's not hurting box office numbers. If the pair ever did reunite on screen, the film could smash records a quarter-million at a time.
More: The Rock & Vin Diesel's Feud Will Become Marvel vs. DC In 2021