Jordana Brewster Wants To Explore Jakob & Mia's Relationship More
Jordana Brewster says that she wants future Fast and Furious films to further explore Jakob and Mia's relationship. Brewster, who plays Mia Toretto, has been part of the popular action franchise since the very beginning, from 2001's The Fast and The Furious right through to 2021's F9. Throughout the Fast saga, many new characters have been introduced, often played by major Hollywood stars like Dwayne "The Rock" Johnson and Charlize Theron. The latest actor to join the franchise is none other than wrestling superstar John Cena who, like Johnson, has successfully transitioned from sports entertainment to the world of cinema.
Cena has been making a name for himself recently after appearing in big-budget films like Bumblebee and James Gunn's The Suicide Squad. Now, it looks like Cena is set to play an important role in the Fast & Furious series moving forward after his appearance in F9. Cena plays Jakob Toretto, Dominic (Vin Diesel) and Mia's estranged brother. F9 follows Dom and the rest of his crew as they come together once again to stop a world-destroying plot, this time headed up by his long-lost brother Jakob. The film focuses on the relationship between the brothers, but rarely has time to catch up to the brother-sister dynamic between Mia and Jakob.
Related: F9's Blu-ray Makes It Obvious John Cena Is The Rock's Replacement
Brewster recently sat down with Screen Rant for an exclusive interview while promoting the home release of F9 and said she was eager to delve more deeply into the relationship between Mia and Jakob. The actress said that she "loved" the flashback sequences of the Toretto family in F9, and would like to explore her part in their backstory some more. Brewster revealed that, at the moment, she isn't clear on what the dynamic between the two siblings is, or how close they are. Read Brewster's full quote below:
Exclusive: "Oh, something I really want to see- I loved the flashbacks in nine. I loved understanding more about our history. I would love to explore the Jakob, Mia relationship a bit because we didn't really get to see too much of that in nine, but I'd love to understand, what's our dynamic? Do I get along with him, do I not? Did I keep in touch with him for a long time, did I not?"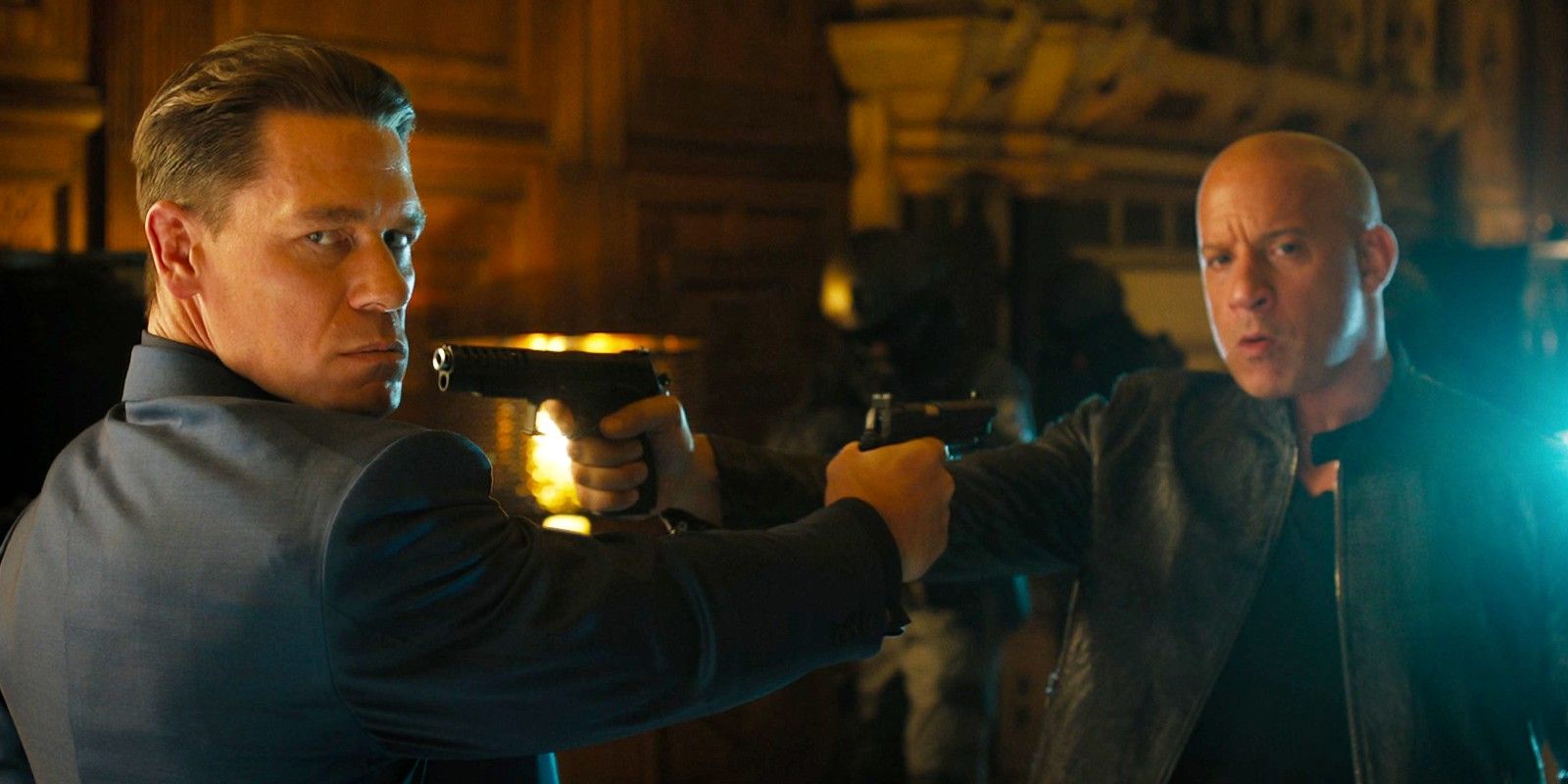 The importance of family has always been one of the primary themes in the series, and F9 continues that trend. The brothers' relationship serves as the film's focal point, as shown in the flashback sequences with the younger versions of Dom and Jakob, played by Vinnie Bennett and Finn Cole respectively. The more recent films in the franchise have mostly centered around Dom, and less so around the supporting characters like Mia and Letty (Michelle Rodriguez). As Brewster mentions, Jakob and Mia's relationship is only briefly touched on, and it would make sense to change that in future Fast & Furious films if Cena were to return for the two-part finale in Fast 10 and 11.
The introduction of Jakob could prove to be a great opportunity to explore Mia's backstory and develop her character arc further, giving Brewster more context to draw on when performing her long-term role. As with Dom's character in F9, flashback scenes could be utilized again to see what went down between the siblings and how Jakob's exit from the family affected Mia. It will be interesting to see if director Justin Lin considers expanding on the Torretto's history after the latest Fast film, which proved a box office success. However, with the next Fast & Furious installment not scheduled for release until 2023, fans will have to wait a while longer to see the brother-sister duo and the rest of the team in action.
Next: Vin Diesel's F1 Hint Would Be Perfect For Fast & Furious 10
The Director's Cut of F9: The Fast Saga is now available on digital and Blu-ray from Universal Home Entertainment.
Source: Screen Rant exclusive