Why Cardi B Was Nervous To Film Fast & Furious 9
Cardi B has revealed why she was nervous for her cameo appearance in F9: The Fast Saga. The Fast and Furious franchise has featured many rappers and hip hop artists as guest stars since the first film came out, with some eventually becoming core parts of the series, like Ludacris. That list grew to include Cardi B in Fast and Furious 9, and though she was a big fan of the movies, she was a bit nervous at first to be a part of them.
In F9, Cardi B plays Leysa – a lead agent in Queenie's underworld crew. It's revealed in the film that Leysa is actually the sister of Cara, a former associate and friend of Dom Toretto who he worked with during his time in the Dominican Republic in Fast & Furious. Leysa ends up saving Dom in Fast and Furious 9 after he's captured by Otto and Jakob, with her and her team posing as Interpol operatives to get him out.
SCREENRANT VIDEO OF THE DAYSCROLL TO CONTINUE WITH CONTENT
Related: F9 Director Explains Why Han Really Needed Justice
Leysa is a fun character with a lot of personality and some interesting ties to the franchise's past, but Cardi B was apparently a little hesitant at first to join the Fast franchise. "I was really nervous," Cardi B said in an interview in the F9 Blu-ray bonus features. "But I'm like, it's freaking 'Fast and Furious!' Get me! there put me on a plane!" The rapper also disclosed that part of her nervousness came from the idea of working with Vin Diesel, who she had only known before from the hardened characters he plays on screen. "You know Vin Diesel, he always plays, like, this very serious guy," Cardi B said. "I was scared, but he's just so nice, so dope, he makes you feel so comfortable. That's pretty cool."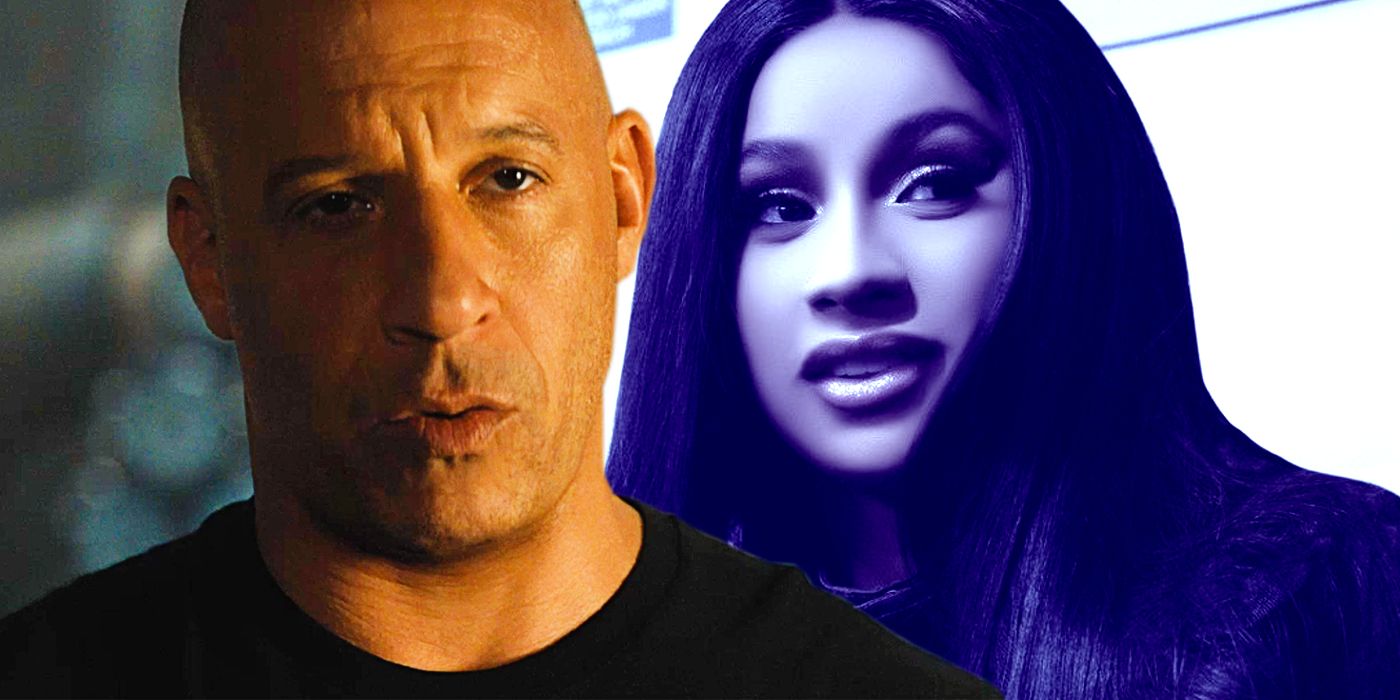 Clearly, Diesel and the rest of the cast and crew made Cardi B feel plenty comfortable on set, as she's already been confirmed to return in Fast and Furious 10. Given what the series has done in the past, it's possible that Leysa's role in the story could be expanded significantly next time around. It would be fun to see Cardi B behind the wheel of one of the Fast saga's iconic cars, or even jumping into a fight scene in Fast and Furious 10.
The director's cut of F9: The Fast Saga has given viewers a bit more content with a bonus Cardi B scene that was cut from the film's theatrical release. The scene shows Leysa greeting Dom at Jakob and Otto's party just minutes before she and her team swoop in to save him. Only time will tell what the future holds for Leysa when Cardi B returns in Fast and Furious 10.
Next: F9 Director's Cut Fixes Cardi B's Cameo