Sung Kang Shares His Baffled Reaction to Justice for Han
Fast & Furious actor, Sung Kang, reveals his reaction to learning about the #JusticeforHan movement. Kang's character, Han, returns to The Fast Saga in Justin Lin's F9 after several years of being presumed dead. However, before the idea of resurrecting came up, there was already a buzz online demanding that Deckard Shaw (Jason Statham) be held accountable for murdering the beloved "la familia" member.
Initially introduced in director Justin Lin's Better Luck Tomorrow movie, the filmmaker brought Han into the Fast Saga when he was hired for The Fast and the Furious: Tokyo Drift. Han played the newly-wealthy mentor of Sean Boswell (Lucas Black). He was supposedly killed in a tragic car crash in Japan, however. But due to The Fast Saga's non-linear timeline, the character was able to continue appearing in subsequent films where his ties to Dom (Vin Diesel) and his team were uncovered. By Furious 7, it's revealed that Han's accident was plotted by Deckard as part of his revenge scheme against his brother Owen (Luke Wilson).
SCREENRANT VIDEO OF THE DAYSCROLL TO CONTINUE WITH CONTENT
Related: Han's Future After F9: Will He Return In Fast & Furious 10?
After years of hiding in Japan, thanks to the help of Mr. Nobody (Kurt Russell), Han is reunited with the family in F9, and he's expected to be part of the remaining The Fast Saga movies as well. In an exclusive interview with Screen Rant, Kang opens up about his experience learning about the #JusticeforHan movement, which he discovered after L.A. Times' Jen Yamato hosted a vigil for the character. Read what Kang said about the movement below:
I saw pictures of that, and I was like, "What's wrong with this person, having a vigil for a fictitious character?… At first I was like, "Who is this person, a wacko?" And then I started to get to know her, and I realized that there was a deeper meaning behind it. And I was just flattered and honored, that a character that I played meant so much to somebody, and then I had this whirlwind of support. And then eventually, when I landed on set, I would reflect on it going, "Wow, this happened because of a hashtag and a vigil." Pretty crazy. A vigil you were at, that's what it means.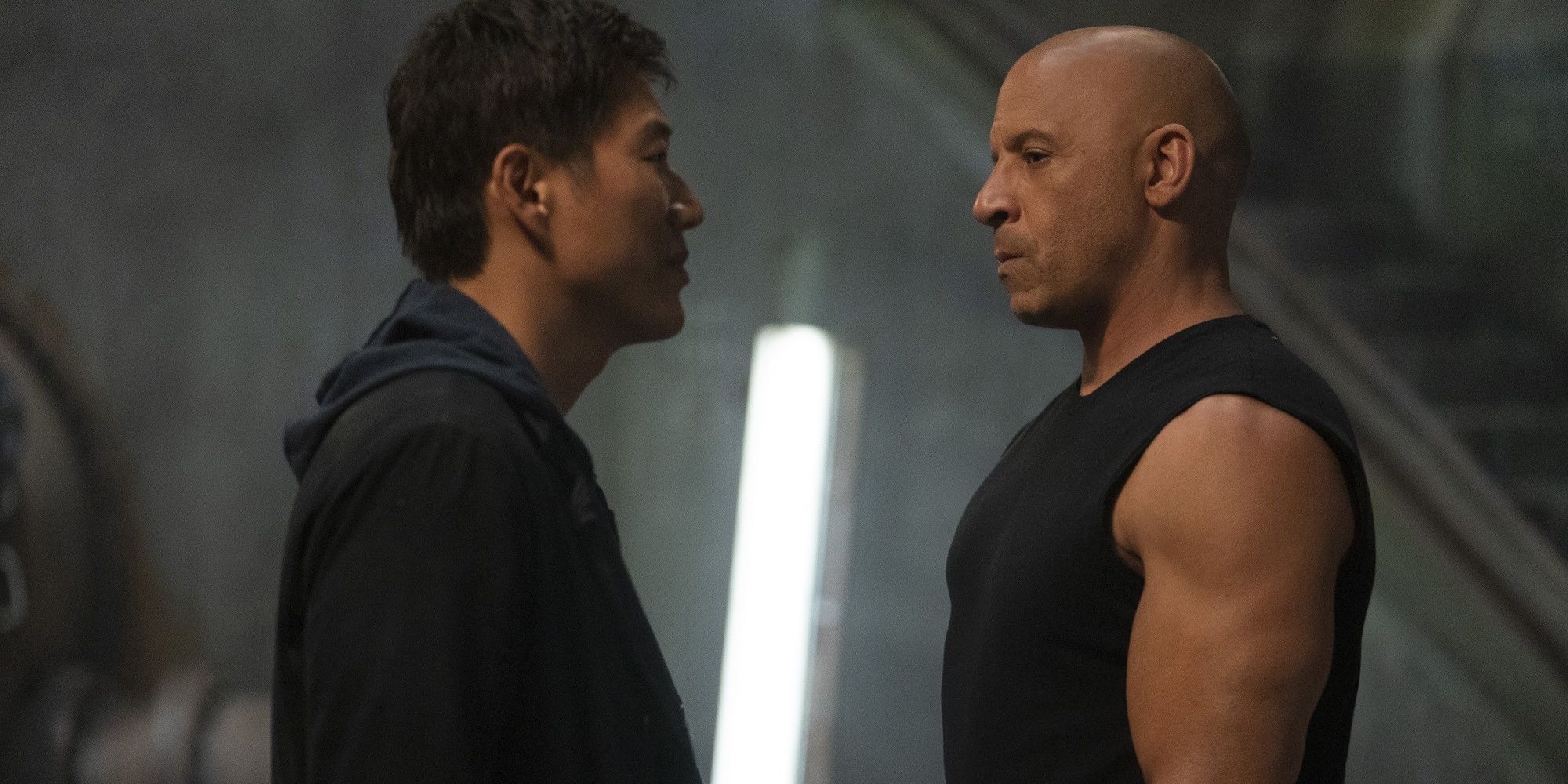 Universal didn't hide their intention to bring back Han in F9. The character's return was revealed early on during the marketing campaign, unveiling him reuniting with his old crew in the first trailer. From there, they capitalized on the buzz and built up the hype towards how he's alive after all these years. Looking back, it's an effective promotional strategy because it kept people interested in the film, especially following its delay. At the same time, it also moved the conversation forward beyond whether or not Kang is in the movie. That being said, there's really not enough time to properly explore where Han had been the last several years, with F9 leaving some questions about his life in Japan unknown.
Given this, it makes sense that Han's story continues beyond his initial return in F9. Frankly, there's barely any justice achieved for the character in the Fast & Furious franchise, aside from establishing the fact that he didn't die in the car crash as many presumed. His face-to-face with Deckard in the mid-credits scene is more likely the start of delivering on Lin's promise regarding holding the Shaw brother accountable.
More: Justice For Han Highlights The Fast Saga's Hypocrisy