F9 Director Explains Why Han Really Needed Justice
F9: The Fast Saga director Justin Lin has explained the real reason why fans were so upset at how Sung Kang's Han was treated in The Fate of the Furious and why the character truly needed justice. The #JusticeForHan movement swept through the online Fast and Furious community in the years preceding F9's release, ultimately leading to the character's triumphant resurrection. Han's quest for justice isn't quite complete, however, as evidenced by his teased confrontation with Deckard Shaw at the end of Fast and Furious 9.
SCREENRANT VIDEO OF THE DAYSCROLL TO CONTINUE WITH CONTENT
Since he first appeared in The Fast and the Furious: Tokyo Drift, Han has been one of the most popular characters in the entire Fast franchise. When Furious 7 retconned his death by revealing Deckard Shaw was actually the one behind it, it just seemed like an effective way to tie Han's demise into the larger Fast and Furious story. But when Shaw ended up becoming an ally of Dom Toretto in The Fate of the Furious, even being invited to the family barbecue at the end of the film, the fanbase became outraged.
Related: Han's Future After F9: Will He Return In Fast & Furious 10?
In a behind-the-scenes interview featured in the F9 Blu-ray special features, Justin Lin explains why he believes Han truly needed justice. The director said it wasn't Shaw's inclusion at the barbecue that made viewers upset – it was the fact that Han himself wasn't even mentioned in the conversation. "I started talking to fans, and I realized they were really upset," Lin said. "And I think what really upset them wasn't that [Shaw] was at the barbecue, it was that the fact that Han was never discussed."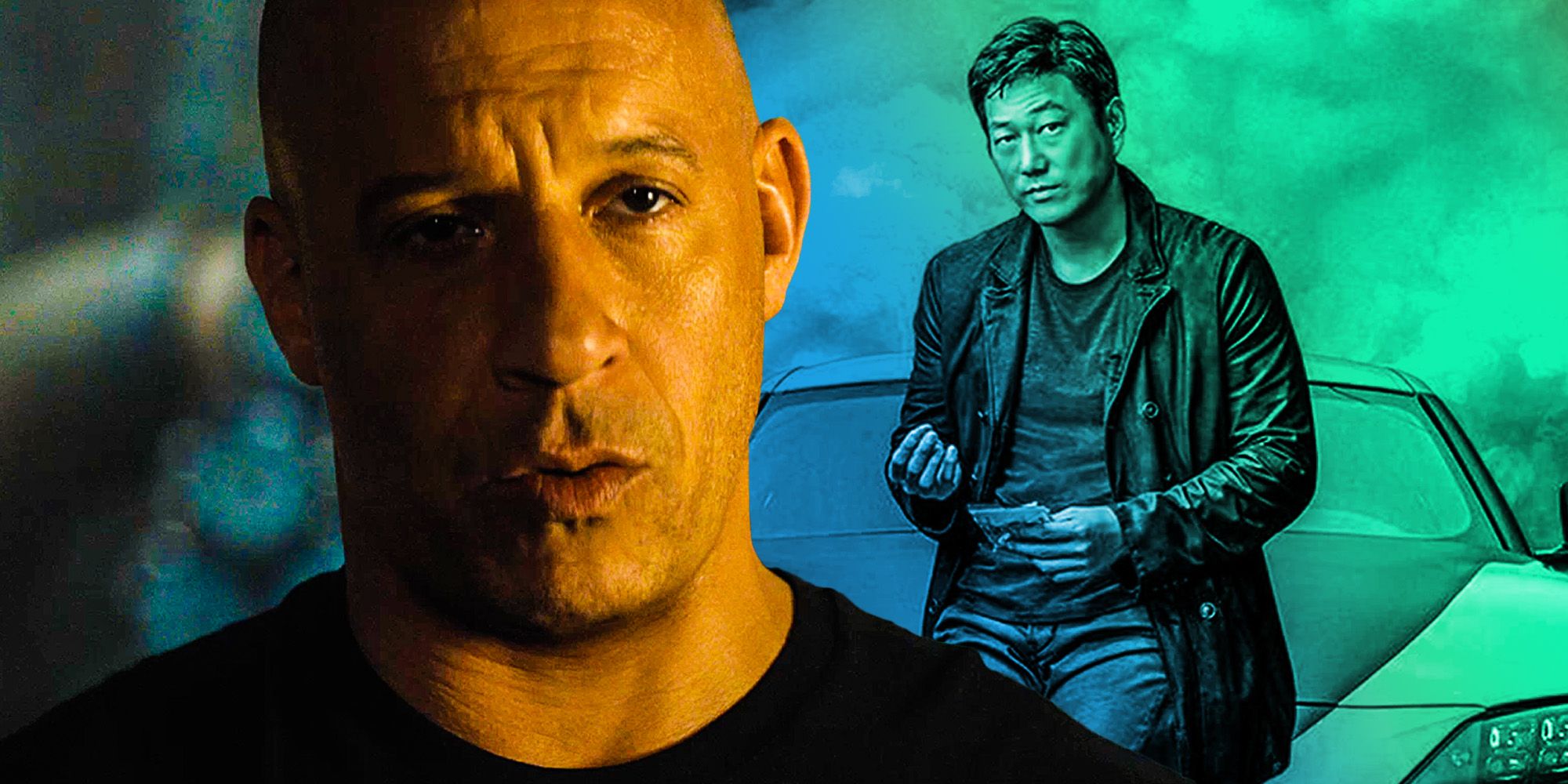 Lin hits the nail on the head in his assessment of why Han needed, and still needs, justice. It makes sense for Dom to work begrudgingly with Shaw in The Fate of the Furious, as it's the only way he could possibly have saved his son from Cipher. Dom values family above anything, and he values his son most of all, so he'd certainly be willing to make difficult compromises. But that's not an excuse for him to just forget or ignore what Shaw did to Han. If there had been more discussion of Han in The Fate of the Furious – some acknowledgement that saving little Brian doesn't make up for the murder – it would have been much better overall.
Fortunately, Lin's return as the leader of the Fast and Furious franchise has retroactively fixed a lot of Han's past mistreatment. The character is back in a leading role in F9: The Fast Saga, and it looks like the upcoming films will allow him to confront Shaw directly. Hopefully, by the time the Fast and Furious saga is over, Han will finally have attained unequivocal justice.
Next: Fast & Furious 9 Shows Where Hobbs & Shaw Went Wrong